As a new freshman majoring in Finance at St. Mary's University, David Sommer, Ph.D. knew he made the right decision on where to go to college.
"St. Mary's truly transformed my life," said Sommer, who completed his B.B.A. at St. Mary's in 1989. "I was incredibly shy as a high schooler, but within days of arriving on campus, I really came alive. The environment here is so welcoming and supportive, I quickly became heavily involved and by the end of my freshman year, I had been elected president of the Residence Hall Association."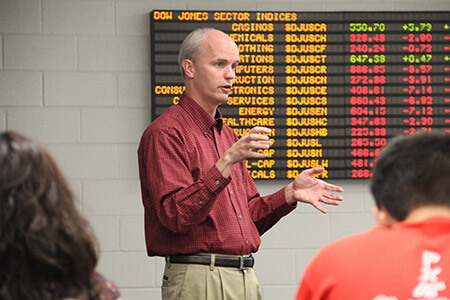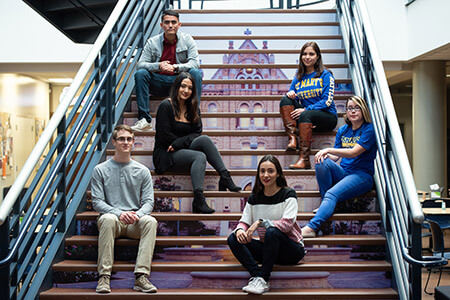 Sommer's love of St. Mary's University runs deep. Originally from St. Louis, he met his future wife while a student here, made many lifelong friends, and had mentors who completely changed his view of what was possible for him. Because of his passion for St. Mary's, he returned 18 years after graduation to teach as the Charles E. Cheever Chair of Risk Management in the Greehey School of Business.
Three years into his undergraduate program at St. Mary's, one of Sommer's mentors, Jerry Todd, Ph.D., convinced him that he should pursue a Ph.D. in Risk Management, and helped him gain admission to the best Risk Management Ph.D. program in the world — at the Wharton School of Business at the University of Pennsylvania.   
Within weeks of completing his B.B.A., Sommer was in Philadelphia, beginning a life-changing journey to completing his doctorate.
"Wharton's doctoral program was tough. But, the foundation in the liberal arts and business I received at St. Mary's prepared me very well," notes Sommer.
After completing both a master's degree and Ph.D. at Wharton, Sommer taught Risk Management at Virginia Commonwealth University for two years and at the University of Georgia for 12 years. Along the way, he and his college sweetheart, Dolores, whom he met when they were both founding members of a student business organization at St. Mary's, returned to get married in Guadalupe Chapel.
Sommer's deep affection for St. Mary's drew him back to the University as a faculty member in 2007 when Todd announced his retirement from the Cheever Chair. Sommer was a natural fit to take over the role that his mentor had held for more than 25 years.
"It was such an honor to be able to continue Dr. Todd's legacy of teaching excellence, industry involvement, and passion for helping students achieve their dreams," Sommer said.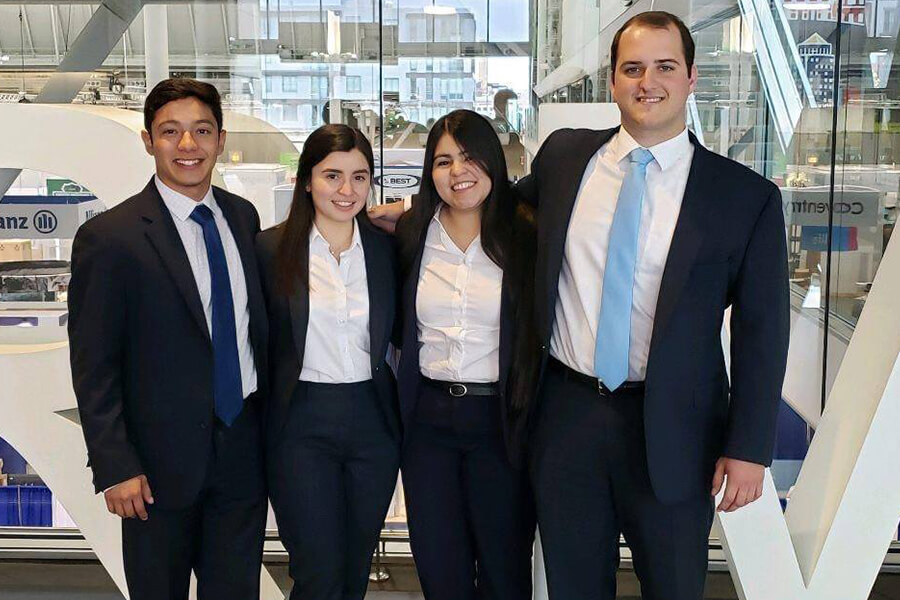 Sommer is among the best-known Risk Management professors in the nation. He has been president of the American Risk and Insurance Association, and is one of the most-published researchers in his field. But his biggest source of professional satisfaction comes from working with our students, both in the classroom and as a mentor beyond the classroom.
Sommer teaches classes on Risk Management, helps our students find jobs and internships, leads students on trips around the country to conferences and competitions, and displays a deep commitment to transforming lives and building a better world.