Campus Recreation
Join an intramural team with friends, classmates or your favorite professors; workout with the community at one of our fitness or aquatics classes; or exercise in our newly renovated cardio and weight room.
Campus Recreation offers plenty of ways to stay in shape during your college experience with several facilities including a rock-climbing wall, an indoor track, an indoor pool, racquetball courts, basketball/volleyball courts, outdoor tennis courts, and more.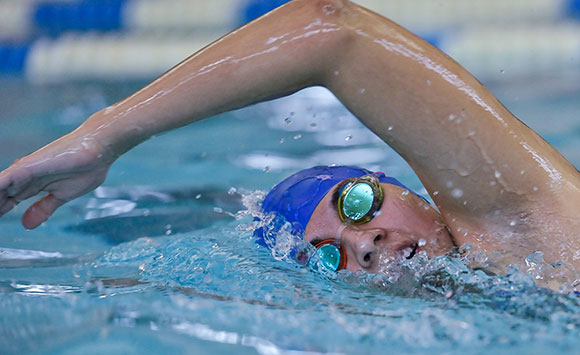 Community Engagement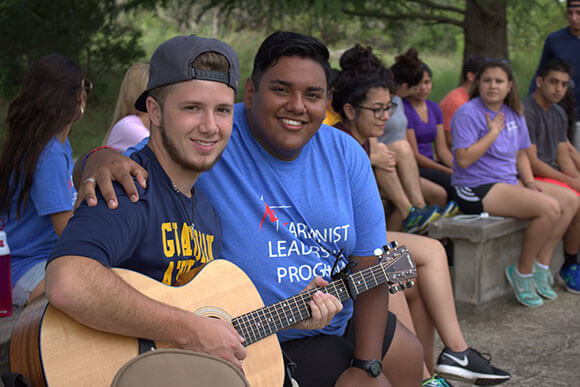 Community engagement opportunities are plentiful for St. Mary's students. The Office of Community Engagement offers unique and rewarding experiences such as immersion trips, the Marianist Leadership Program, service opportunities including the annual Continuing the Heritage event, and more.
Events on Campus
The Pub hosts special events throughout the year, so you don't even have to leave campus to find entertainment. Check the campus calendar to find out when to arrive for weekly Jazz Nights with live entertainment, Trivia Nights with fun questions and prizes, Karaoke Nights and more.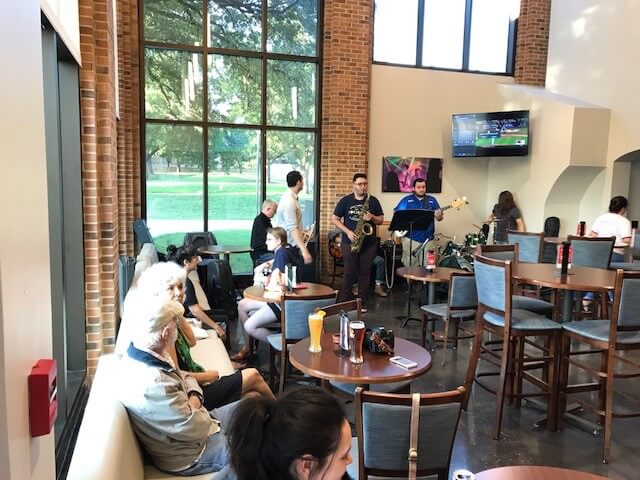 Freshman Honor Society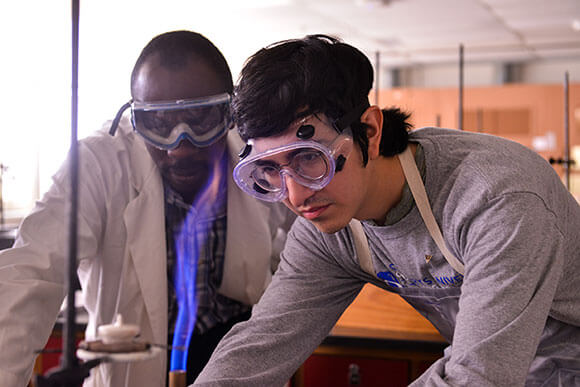 Phi Eta Sigma is an honor society for first-year students. Phi Eta Sigma was founded at the University of Illinois on March 22, 1923 to encourage and recognize high scholastic achievement among members of the freshman classes.
Membership into the honor society is by invitation only. Upon completion of the first year at St. Mary's University, students who have achieved a cumulative GPA of at least a 3.50 will be invited to join and will be inducted prior to the start of their sophomore year.
Greek Life
Greek Life at St. Mary's University strives to empower members of Greek-letter organizations to excel, promote and preserve the four principles of brotherhood/sisterhood, leadership, scholarship and service.
Our Social Greek Letter organizations are members of the All Greek Council (AGC), College Panhellenic Council (CPC) or Interfraternity Council (IFC). In addition, we have two Greek Honor Societies.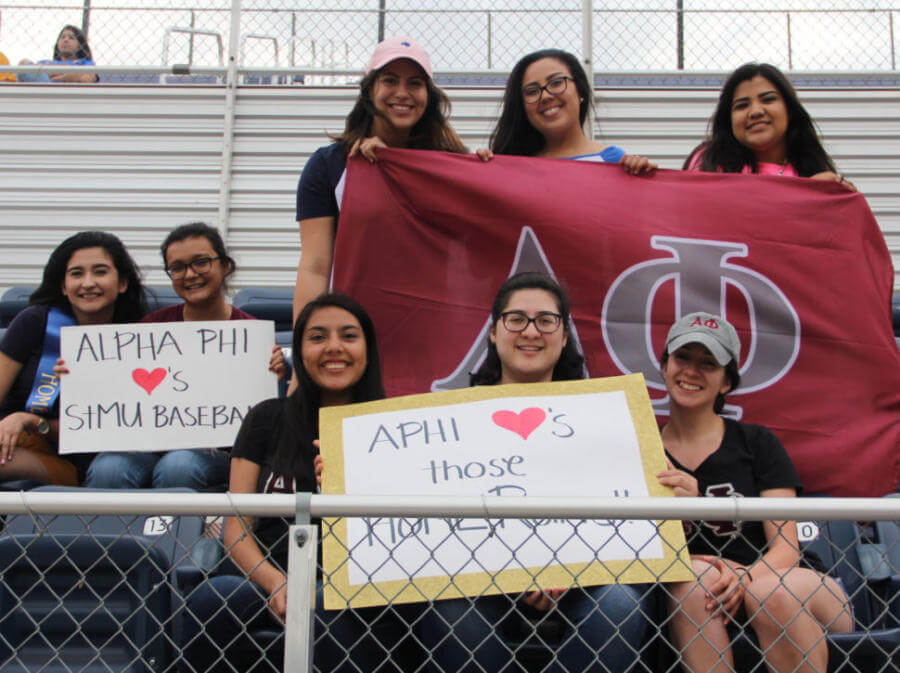 Leadership Programs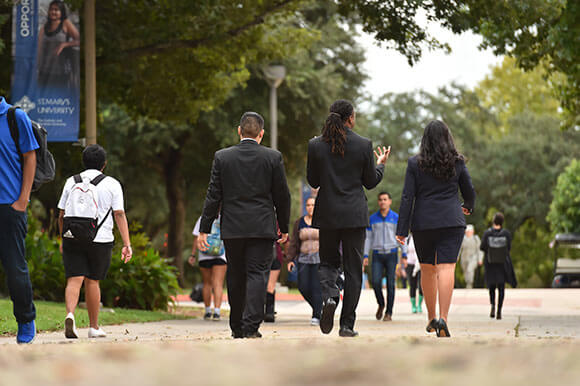 St. Mary's values its student leaders and provides several opportunities and programs for students to develop leadership skills.
We offer four unique Leadership Programs including Emerging Leaders, LeaderShape Institute, Leadership Series and the Leadership Reaction Course (LRC).
President's Ambassadors
The President's Ambassadors are students whose dedication to the mission and advancement of St. Mary's University is expressed through their service as official hospitality greeters and hosts on behalf of the President at University events.
Symbolizing the rich cultural, geographic and academic diversity of the student body, the President's Ambassadors perform an essential function in promoting the University to the community by creating positive impressions and by sharing with guests the great values and traditions of St. Mary's University.
Through the principles of civility, hospitality and allegiance, the mission of the President's Ambassadors is to serve and represent the President and St. Mary's University at special events, to promote the vast successes and advancements of our University, and to communicate through all that we do, the virtue of our beloved Marianist heritage.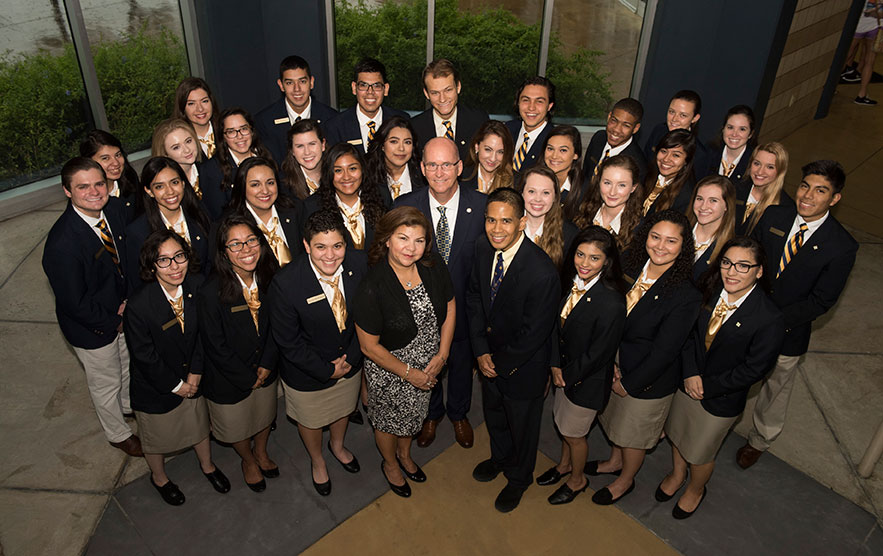 Student Government Association (SGA)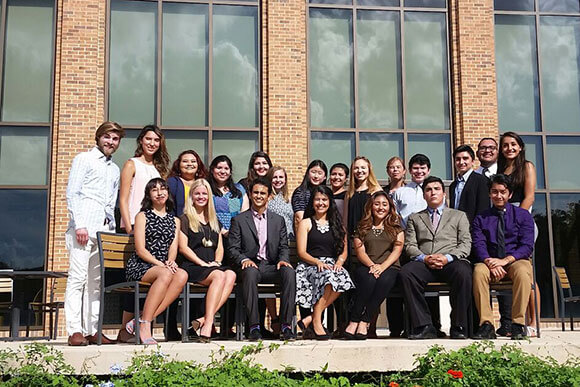 The St. Mary's University Student Government Association (SGA) is charged with representing the student body's best interests and opinions. The association is comprised of an Executive Board, 14 Senators, and a House of Representatives that work collectively to promote the general welfare of all enrolled students to ensure academic freedom and responsibility.
We encourage all students to participate in SGA events including Town Hall Meetings, Dinner with the Deans, and campus surveys in order to express any concerns or comments.
Student Organizations / Clubs
We have more than 100 Registered Student Organizations (RSO) to become involved including academic, cultural, honor societies, law and special interests organizations.
Joining an RSO is a great way to meet and develop new friendships at St. Mary's, strengthen your bond with your school, and a way to gain valuable leadership experience by becoming an RSO officer.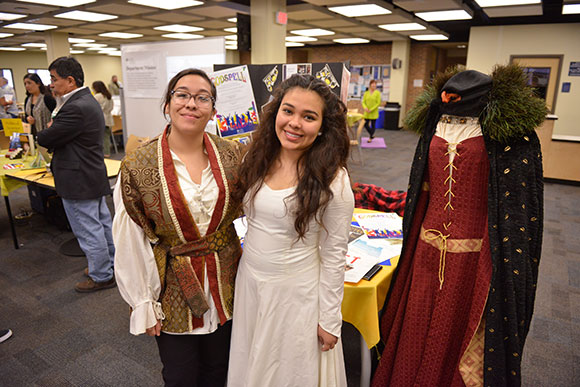 University Programming Council (UPC)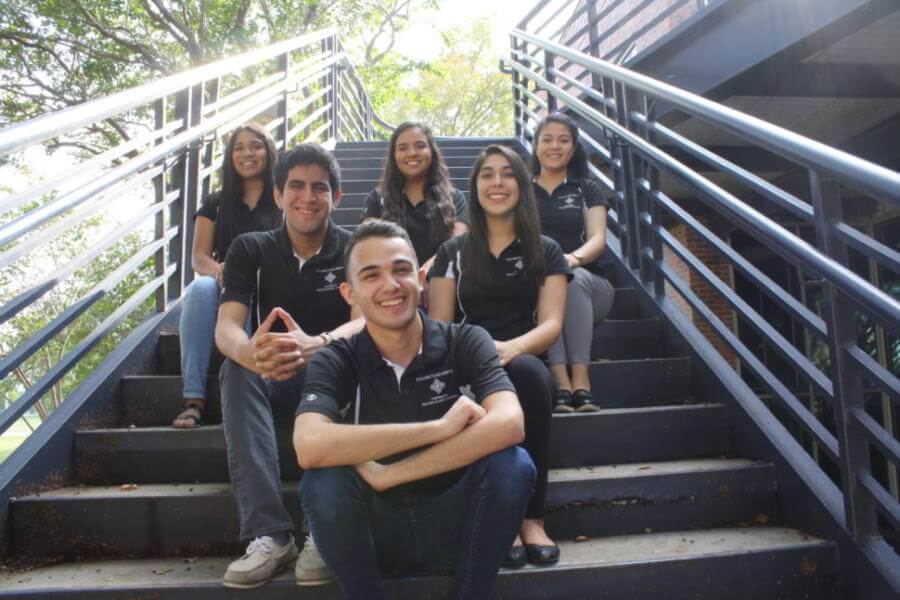 The University Programming Council (UPC) is a nonprofit departmental organization run by the students, for the students. UPC provides programming to promote educational, social, and cultural events for the St. Mary's community. All students are welcome to join; your voice is the heart of the organization. A portion of the University's Student Fee is allotted to UPC for programs and events, therefore there is never an attendance cost for UPC events.
Mission
The University Programming Council (UPC), through organization and collaboration, provides entertainment to promote and develop educational, social, and cultural events for the greater St. Mary's community.