The Greehey School of Business offers innovative programs designed to prepare students for real-world leadership and lifelong achievement, as well as for today's ever evolving global and technological business environment.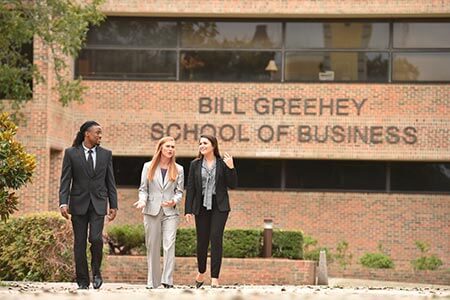 If you want to study abroad, participate in student competitions, attend leadership development programs and grow as a business professional, the Dean's Scholars Program has you covered. Dean's Scholars receive significant funding for these exciting opportunities.
Plus, they grow their leadership skills and professional networks by working closely with the Dean and our Advisory Council of Executives.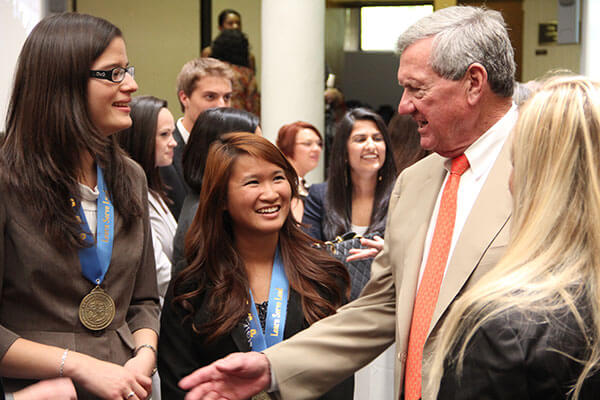 Become the leader you have always wanted to be by becoming a Greehey Scholar. This renewable, four-year scholarship and leadership development program will give you the opportunity to visit companies around the U.S., study abroad and intern at America's most prestigious corporations.
The Greehey Scholars Program covers your tuition.