St. Mary's is a Catholic, Marianist university. Learn more about what it means to be a Marianist University or read on to find out why students from a wide variety of denominations and faiths come together to learn and share at St. Mary's.
Holy Mass on Campus
University Ministry invites campus residents to join us for Sunday Mass and daily liturgies on campus. All liturgies this semester are in Guadalupe Chapel, Treadaway Hall. We follow Archdiocesan guidelines for liturgies in person:
Face mask is required at all times inside the chapel.
Physical distancing of at least 6 ft. required at all times.
Follow all signage and instructions given before and during Mass.
Registration required for Mass:
We give priority to campus residents to sign up for Sunday Mass.
Daily Mass is open to students, faculty and staff who are here during the weekdays.
With limited seating available, we suggest that people select one day a week to attend Mass and be faithful to that selection, so it allows others who would also like to go attend during the weekdays.
The registration forms will also be used for contract tracing purposes.
The 5 p.m. Sunday Mass will be livestreamed on the University Ministry Facebook page.
Daily Mass – Guadalupe Chapel

In-person, by registration only

Monday, Wednesday, Friday: 12:15 p.m.

Tuesday, Thursday: 12:30 p.m.

Sunday Mass – Guadalupe Chapel

5 p.m. with 4:30 p.m. Confessions
Livestreamed and in-person by registration

8 p.m. with 7:30 p.m. Confessions
In-person, by registration only

Weekly Confessions – Assumption Chapel
NOTE: Mass times and days may be subject to change.
Hispanic Faith and Culture
St. Mary's University has a culturally diverse community, with a large portion of the student population that is Hispanic. University Ministry has established a ministry outreach for Hispanic students to assist them adjust to college life while at the same time learn more about one's culture and faith.
Hispanic Ministry organizes different programs to experience diverse faith expressions, celebrate cultural heritage, foster service and encourage intellectual pursuits. Following the Marianist charism, this unique ministry outreach supports the spiritual development of young Hispanics that will enable them to become active leaders in their faith communities.
NOTE: Due to COVID-19, Spanish Masses have been rescheduled for the Fall 2020 semester. Spanish Mass will take place on Sunday, Sept. 27, and Sunday, Oct. 25, at 8 p.m. Masses will be for on-campus residents only at a limited capacity.
University Ministry sponsors Spanish Mass on the last Sunday of the month at 9 p.m. in Guadalupe Chapel. All are welcome to experience Hispanic liturgy and music presided by Spanish-speaking priests from around the Archdiocese of San Antonio and our Marianist communities near the university.
Join us to celebrate our cultural diversity! Through Latin Nights twice a semester, we help promote Hispanic cultural diversity in a fun and interactive way with different musical genres, dance, Latin-styled refreshments and fellowship.
Pastoral Care
Whether you've reached a fork in the road, are facing a crisis or could simply use some guidance in your spiritual life, University Ministry's pastoral team is here to help. Our team understands that your experience is unique to you, and we offer spiritual direction, support services and vocation discernment services to meet your needs.
Through meaningful conversation, you'll be able to give voice to your curiosity, concerns and contemplation about your spiritual journey. Our team offers a safe, compassionate setting for you to share your experiences with people who are going through something similar. You can feel good knowing that someone is always available to help you in your time of need.
St. Mary's has the largest ministry team in the state of Texas, with seven full-time professional campus ministers, four student ministerial assistants and a number of student peer ministers.
St. Mary's University has numerous chaplains who support the pastoral concerns of the St. Mary's campus community. These chaplains promote the pastoral, spiritual and liturgical life of the community in the content of the Roman Catholic and Marianist traditions.
Services provided by the members of the chaplaincy include assisting or presiding over campus liturgies, Marianist feast and community liturgies as well as major University events such as a Baccalaureate or alumni events. They may oversee services for weddings, work closely with other member of University Ministry for times of crisis, provide spiritual support for Confirmations and other faith celebrations and provide invocations for meetings and events as needed.
Prayer Requests
If you would like to request prayers for yourself, a loved one, or some situation that is in your heart, use the form below to send your request to Father Tim Eden. He will make sure that your request is offered to God with the prayers of the St. Mary's community in a confidential manner.
Residence Hall Ministry
We provide outreach to our students in University housing through Faith and Life Communities, programming, seasonal prayer services and special events. Our "ministry of presence" foments personal growth within a community setting, following the model of Blessed Father Chaminade, founder of The Marianists.
Residence Hall Ministry is a collaborative effort between University Ministry and the Residence Life staff. We share a common concern for the needs of our students in University housing.
Along with Assumption Chapel and Guadalupe Chapel, the prayer rooms provide great opportunities to meditate in a quiet environment amidst the busyness of daily life. Different religious groups are welcome to use these prayer rooms to host activities that foster spiritual growth and development.

Founders Hall Interfaith Prayer Room – 1st Floor behind the main desk – enjoy times of quiet for personal reflection as well as weekly faith-based programs.

Treadaway Hall Interfaith Prayer Room – 1st Floor – Across the entrance to Guadalupe Chapel, in the Treadaway Foyer area, come and visit the newest interfaith prayer space. Open every day between 7 a.m. and 10 p.m.

Prayer Rooms
Sacraments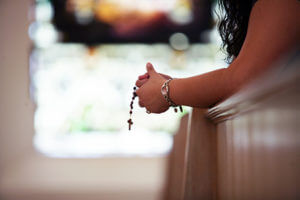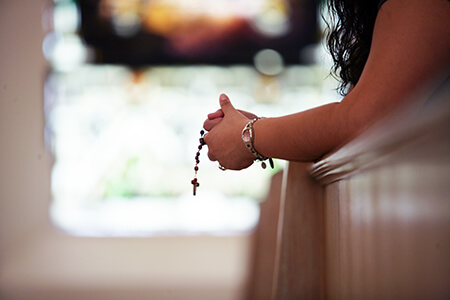 This sacrament is for those who have been baptized and received the sacrament of Eucharist in the Catholic Church. The sacrament of Confirmation celebrates the fullness of the Holy Spirit, whom the Lord sent upon the apostles at Pentecost. It is a sacrament that celebrates God's special strengths and gifts in those who have been baptized.
Administration of the Sacrament is preceded by a series of classes. Students preparing for Confirmation must also freely choose to be confirmed, attend Mass regularly, and practice the precepts of the faith. This class is open to current St. Mary's students, faculty, staff and alumni. Persons under the age of 18 are encouraged to receive Confirmation through their home parish.
Rite of Christian Initiation for Adults (RCIA)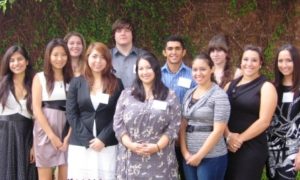 RCIA is for anyone who is not currently Catholic, but would like to find out what Catholics believe. You can receive the sacrament of Eucharist and Confirmation after being previously baptized in a different faith tradition or baptized Catholic. Likewise, RCIA is also appropriate for anyone who has never been baptized.
Administration of the Sacraments is preceded by a series of classes. This class is open to current St. Mary's students, faculty, staff and alumni. Persons under the age of 18 are encouraged to receive Confirmation through their home parish.
Spiritual Retreats
University Ministry fosters personal growth in community following the example of Marianist communities throughout the world, with a tradition that encourages each person to invest in quiet time for prayer and meditation that will help us to keep the most important things in mind on a regular basis.
Our retreat ministry offers different experiences throughout the year: a busy-person personal retreat format, one-day reflections on campus, overnight and weekend retreats off campus. To nurture the interior life is one of the most challenging but also most rewarding practice during college years.
University Ministry
University Ministry serves the St. Mary's University community by encouraging and promoting personal development, growth in the community, lived-faith values, leadership, and service to the University and our world.
University Ministry supports the faith journey of all students, faculty and staff regardless of faith tradition. An interfaith prayer room is available for students to use for prayer or quiet meditation. This room can be reserved by contacting the University Ministry office. Usually in the early part of the fall semester an Interfaith Fair is held in the University Quad to introduce students to the various faith communities in the San Antonio. We welcome ideas of how to improve our interfaith collaboration on campus.
We are professional ministers committed to, and passionate about, engaging St. Mary's in servant leadership, and to living a vibrant and faith-filled witness of the Marianist charism in our world. Also, let us know if you have previous ministry experience and are interested in volunteering with University Ministry.
Serve as a greeter, lector, music minister or in many other ways. If you're interested in finding out how you can get involved in ministry, please contact Julie Sanchez, Coordinator for Faith Formation.