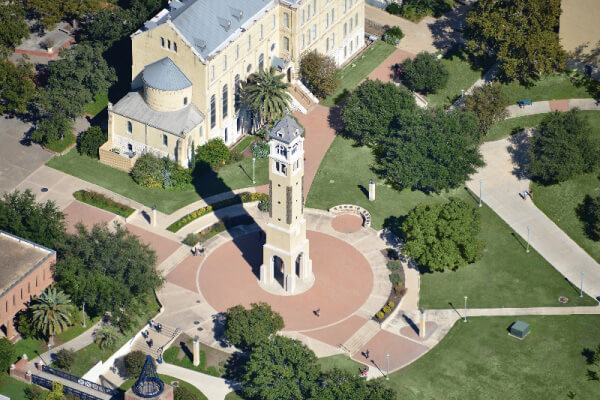 In addition to academic programs, St. Mary's offers innovative Centers and Institutes designed to serve the public and help prepare students for real-world leadership and success.
Center for Catholic Studies - The Center for Catholic Studies at St. Mary's University has both strong support and an ambitious mission to encourage faculty, staff and students to explore the Catholic Intellectual Tradition and its impact on knowledge, culture and faith.
Harvey Najim Center - The Najim Center provides knowledge and experiential learning opportunities for St. Mary's students while at the same time delivering measurable commercial benefit to San Antonio businesses, economic development and non-governmental organizations and agencies.
SABÉR Research Institute - The SABÉR Research Institute is an economic development think tank dedicated to researching regional economies and their development. The Institute is committed to providing expert counsel and research to organizations such as city government and businesses.