Transforming Lives and Building a Better World
There is no other business school quite like the AACSB International-accredited Greehey School of Business. Our prestigious accreditation places us in the top seven percent of business schools worldwide. Since 1923, we have been providing future leaders with an excellent business education grounded in faith, values and service. At the Greehey School of Business, we work hard every day to transform the lives of our students and empower them to change the world for the better. Everything we do ensures our graduates are ethical, highly skilled, professional, globally aware and in-demand by many of the world's most successful companies. Our students confidently walk the stage at Commencement knowing that they are well-educated and prepared for lives filled with meaning and purpose.
A powerful force in the state of Texas that has awarded more than 10,000 degrees, the Greehey School of Business has educated some of the finest business leaders anywhere. We have instilled in them a sense of integrity and a firmly held belief in the power of business to improve humankind. Our graduates have created billions of dollars in value for our economy, while at the same time being an unstoppable force for good.
Ethics and real-world experiences are at the heart of our approach to business education. Our students travel the globe to serve the underprivileged. They volunteer thousands of hours in our community to help those in need. They manage more than $2.5 million of our endowment in a real trading room, being careful to invest only in ethical companies. They have won many national and international competitions. And they engage frequently with exceptional business leaders in their classrooms.
Apply today, and once you become a Greehey School of Business student, our outstanding faculty will work side-by-side with you every step of the way to help you grow into exactly the kind of leader our world needs. That's our promise.
School Accreditation and Affiliations

Message from the Dean
"The Greehey School of Business presented me with endless opportunities to develop myself academically, personally and professionally. My professors mentored me and helped me to make the most of my education. I gained the knowledge and skills needed to be successful after graduation. Most importantly, I was able to develop into a well-rounded, ethical leader fully prepared to go out and face the challenges of today's evolving business world." – Leanne Fuentes (B.B.A. '16)

"I attribute my professional growth to St. Mary's University faculty and culture. They taught me essential skills, such as how to communicate effectively, act with intention, be a good leader, and the list goes on. I had friends at big state universities who didn't have the same opportunities I did at St. Mary's. Given the smaller student body in the Greehey School of Business, the odds were in my favor to be selected for conferences, projects and leadership roles. To this day, my former professors know me by name, and we keep in touch." – Lisa Martínez (B.B.A. '13)
A Word About Bill Greehey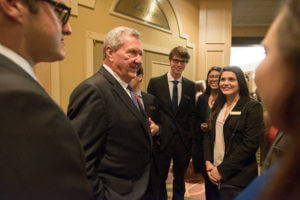 We are proud to be known as the Greehey School of Business. Our alumnus and benefactor, Bill Greehey (B.B.A. '60), is one of America's most successful business leaders and generous philanthropists. Named by the Harvard Business Review as among the Top 50 CEOs in the world, Greehey led Valero Energy Corporation to become North America's largest independent refiner.
In 2005, his transformational $25 million gift to St. Mary's University resulted in the naming of the business school in his honor. To date, his gifts and pledges to the university total in excess of $40 million. Our School has benefited immeasurably because of his example and generosity, and we are forever grateful to him and his family for their incredible support.
Graduate Programs
The Greehey School of Business offers two Master of Business Administration programs: the Greehey MBA for Values-Driven Leaders and the MBA for Professionals. The MBA programs at St. Mary's are known for high academic and ethical standards, coupled with innovative student projects. Additionally, the School of Law and the Greehey School of Business offer a joint program of study leading to the simultaneous awarding of graduate degrees in law and business, the J.D./MBA.
Greehey Scholars Program
The Greehey Scholars Program is a once-in-a-lifetime opportunity for incoming freshmen who are exceptional scholars committed to excellence in every aspect of their lives. Thanks to the generosity of alumnus Bill Greehey, this renewable, four-year scholarship and leadership development program guarantees funding for tuition, on-campus housing, meals and more. The Program gives students the opportunity to visit companies around the U.S., study abroad and intern at some of America's most prestigious corporations.
Students who apply to the Greehey School of Business and meet the Program's requirements will be invited to apply for the Greehey Scholars Program.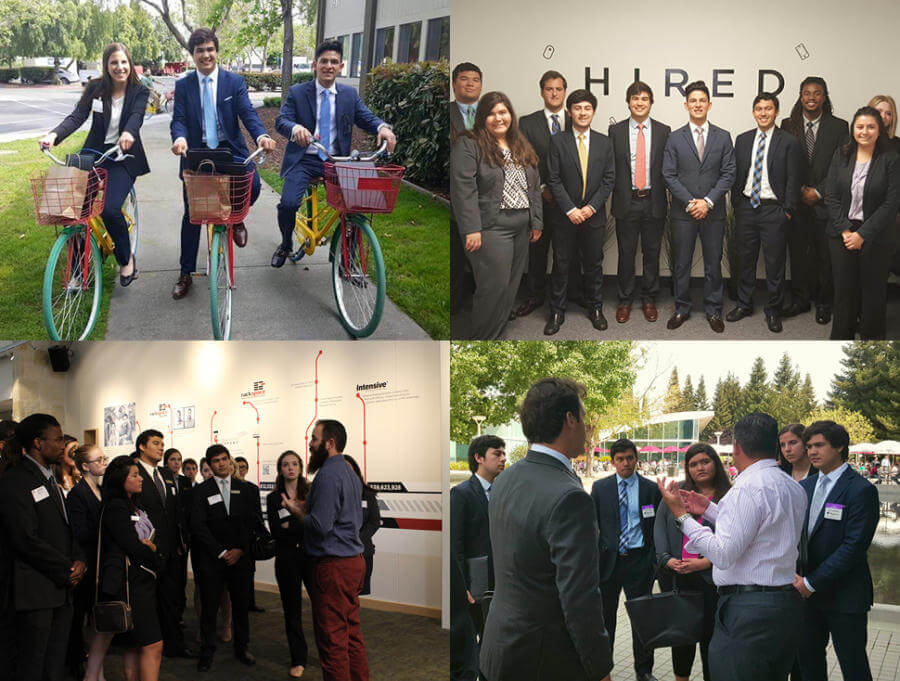 Faculty
In the AACSB International-accredited Greehey School of Business, our faculty meet the very highest standards for teaching quality, engagement with students, connectivity with industry and knowledge of their disciplines. Our professors serve on prestigious think-tanks and boards; consult with corporate, non-profit and government leaders; serve as senior leaders of professional associations; publish their research in top journals; deliver keynote addresses and other presentations at leading conferences around the globe; serve as visiting faculty at top international universities; volunteer in the community; and much more.
Who We Are
Mission
The Greehey School provides future leaders with a business education grounded in faith, values and service within a learning community committed to the Catholic and Marianist ideals of education. We produce graduates who are skilled, ethical, professional, globally aware and prepared for careers of meaning and purpose.
Accreditation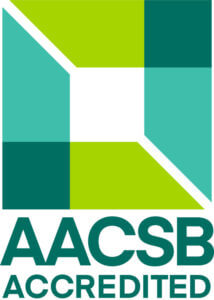 The Greehey School of Business has been accredited since 1997 by the world's premier business school accrediting body, AACSB International. Fewer than seven percent of business schools worldwide have achieved this mark of prestige and quality. Our accreditation is a testament to our unwavering commitment to excellence and student success.
Vision
Transforming lives and building a better world through an excellent business education grounded in faith, values and service.
Core Values
Community: We are a caring, vibrant, learning community that treats all members with respect.
Service: We serve God and humanity by preparing our students to serve others.
Integrity: We are a community committed to professional and ethical conduct.
Opportunity: We empower students with skills, knowledge and opportunities to transform their lives and create positive social change.
Our Approach to Research
As part of a teaching-focused institution committed to the Catholic and Marianist ideals of education, the Greehey School's faculty produce intellectual contributions that advance the teaching and practice of business. Consistent with our mission, we encourage teaching- and practice-focused activities and contributions, while also valuing discipline-based research.
Advisory Council of Executives
To ensure the excellence of our programs and high levels of industry connectivity, we have created an exceptional Advisory Council of Executives. These outstanding individuals volunteer their time to advise the dean and the leadership team of the Greehey School of Business, provide financial support, speak in classes, attend School functions and so much more.