One of the best things about the Greehey School of Business at St. Mary's University is that our students aren't told what to think — they're taught how to think. And they're encouraged to use their knowledge and talents for the greater good throughout their lives. That's what happens when you combine the liberal arts with an excellent business education grounded in faith, values and service.
At St. Mary's, Business + Liberal Arts = Success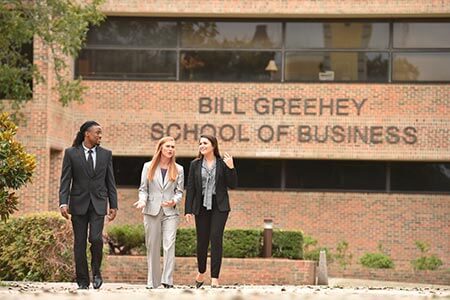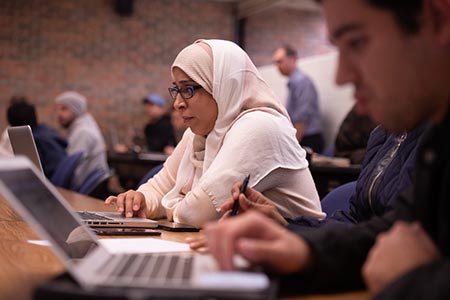 The world's top business leaders understand that success in business — and in life — requires a deep sense of self-awareness. It requires an understanding of the arts, philosophy, history, international relations, world religions, ethics, economics, literature and more. It also requires high levels of business knowledge.
In other words, it requires that magical combination of the liberal arts and business education that happens at St. Mary's University. Our unbeatable blend of liberal arts and business will help you be well-prepared to use the knowledge, perspective and leadership skills you gained here to change the world.
Perhaps the best example is that of St. Mary's alumnus Bill Greehey, former chairman and CEO of Valero Energy. Under his leadership, Valero became America's largest independent refiner. Not only did Greehey lead Valero to create billions of dollars in shareholder wealth, but he also instilled into Valero's culture a sense of duty to the less fortunate in our communities. As a result, Valero has donated tens of millions of dollars to charity, and its employees have volunteered hundreds of thousands of hours to help those in need. The company has been repeatedly listed as among America's most socially responsible organizations, and the Harvard Business Review ranked Bill Greehey as one of the top 50 CEOs in the world.
As you can see, St. Mary's business students and alumni are ethical, selfless leaders who use their talents for the greater good.
We hope to have the opportunity to work side-by-side with you to help you determine your own calling in life. Together, we can help you chart a path to a career filled with success, significance and deep personal meaning.