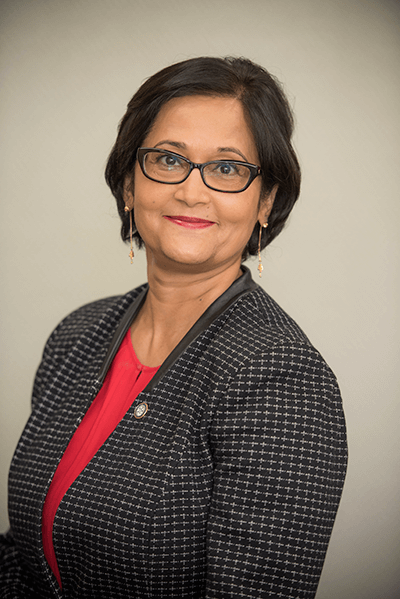 Welcome to the Greehey School of Business,
In the AACSB accredited Greehey School of Business, our singular focus on student success is our biggest differentiating advantage. This focus is reflected in everything we do, and it shows in the success of our students, faculty and alumni. Our mission of developing graduates who are skilled, ethical, professional, globally aware and prepared for careers of meaning and purpose informs our strategic initiatives and guides our investments into student success. Our nationally known professors combine their academic training with extensive industry experience to deliver on our promise of transforming lives and building a better world.
Our undergraduate and graduate programs are uniquely designed to meet the evolving demands of companies worldwide. Whether it is working in a real trading room to manage a $1.9 million portfolio, working with companies in the Najim Center for Innovation and Corporate Social Responsibility to solve real-world problems, or participating in the intense Advanced Business Skills Labs, our students learn the business world well before they graduate. With almost 80 percent of our undergraduate students completing a paid internship before graduation, they are prepared for their professional careers.
Academically Rich Environment
The academically rich environment in the Greehey School focuses on developing the whole person. The individualized experiences we provide are possible because of our small class sizes taught by exceptional professors who are committed to the success of each student. These experiences include a wide range of skill-building opportunities through specialized workshops on topics such as rapid innovation and design thinking, training for case- and elevator-pitch competitions, business immersion, and service learning. It is hardly a surprise that our students are in demand for employment and internships from well-known companies such as Boeing, Citi, CPS Energy, Deloitte, E&Y, Goldman Sachs, Google, Hired, J.P. Morgan, KPMG, Munich Reinsurance, NuStar Energy, United Technologies, USAA, and Valero, to name a few.
Graduate Programs
At the graduate level, students can choose from the Greehey MBA for Values-driven Leaders and the MBA for Professionals. The 16-month, cohort-based Greehey MBA affords students personalized attention, one-on-one faculty interaction and peer-to-peer mentoring. With special sessions that include Values-driven Leadership Labs, Advanced Business Skills Labs, and Social Innovation Weekend, this unique program focuses on developing professionals who want to transform their enterprises, institutions and communities by positively transforming themselves.
The MBA for Professionals focuses on developing students for leadership in business. The program is designed for those seeking to complete the program at their own pace and offers areas of concentration in compliance, data analytics, health management, international business or general business.
Multi-cultural and Diverse Student Body
The student body at the Greehey School of Business is multi-cultural and diverse. Students from around the world call St. Mary's home and contribute to a vibrant learning environment. Our students have numerous opportunities to travel and study abroad to destinations from Dubai to Denmark and everywhere in between.
A Network of Alumni
Our powerful network of alumni and prominent business leaders is engaged in the life of the Greehey School of Business at many different levels and provides valuable mentorship for our students in and out of classrooms. These business and civic leaders support us with their time, talent and treasure to ensure that the business school continues to thrive and deliver on its promise of academic excellence.
I invite you to visit us and become part of the wonderful community of the Greehey School of Business!