Welcome to the Greehey School of Business! I am honored and excited that you are considering furthering your education with us.
Beyond a doubt, the AACSB International-accredited Greehey School of Business is a very special place. We are a tight-knit family of students, faculty, staff and administration who work together every day to transform lives and build a better world. At the Greehey School, you will feel immediately welcomed and at home. Here, you will find hundreds of friendly students who understand that business can be a powerful force for good. And, you will graduate knowing that you are prepared not only for a successful career, but also for a life filled with meaning and purpose. You have my word.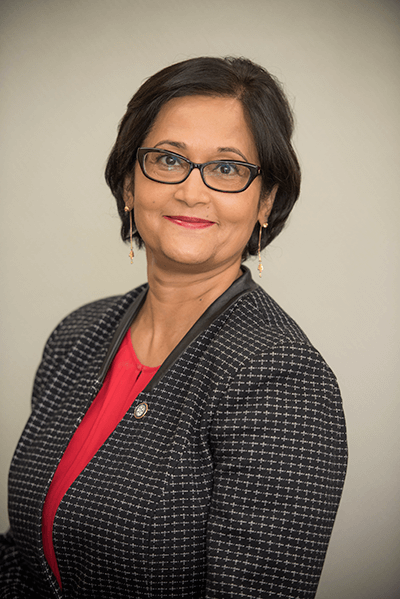 Our complete focus on your success as our student is reflected in everything we do. Our mission of developing graduates who are highly skilled, ethical, professional and globally aware guides our every decision. As a Greehey School student, you will have opportunities that students at larger business schools can only dream about. You will work side-by-side with our internationally-known faculty on research and in community service. Your professors will be actual professors, not graduate students, and they will know you by name, mentor you, help you identify the best internships and jobs, write recommendation letters for you and ensure that you graduate ready to tackle whatever challenges you face. One of our biggest strengths is our connectivity with industry and the community. You will meet and learn from business and civic leaders through events such as the Forum on Entrepreneurship, Business Week and the Greater San Antonio Ethics Roundtable.
The Greehey School is very special!
Whether it is working in a real trading room to manage a multi-million dollar student-managed portfolio, working with companies in the Najim Center for Innovation and Corporate Social Responsibility to solve real-world problems, or participating in the intense Advanced Business Skills Labs, you will learn how to think critically, work in teams, and solve complex problems in business and society.
The academically rich environment in the Greehey School is made possible by our small class sizes and exceptional professors who are committed to the success of each student. It is hardly a surprise that our students are impressive leaders who are in demand for employment and internships from well-known companies such as Blackrock, Boeing, Citi, CPS Energy, Deloitte, EY, Goldman Sachs, Google, JPMorgan Chase, KPMG, Munich Reinsurance, NuStar Energy, United Technologies, USAA and Valero, just to name a few.
Tanuja Singh, D.B.A.
Professor and Dean of the Greehey School of Business