On Tuesday, July 13, 2021, the Department of Education (ED) announced that it would be making changes to the verification process for the 2021-2022 award year. These changes are a means to providing relief to students financially challenged by the pandemic and aimed to reduce barriers to enrollment.

Effective July 13, 2021 and the remainder of the 2021-2022 FAFSA processing cycle, ED is waiving the verification requirements for most FAFSA submissions selected for verification. If you have been identified as a student who was selected for verification and have not completed the requirements, you will not have to complete verification and your award for the 2021-2022 year will be updated. If your FAFSA was received in our office by the priority deadline of March 1, 2021 you will be considered on time for awarding purposes. Institutions can still require verification of FAFSA information if needed.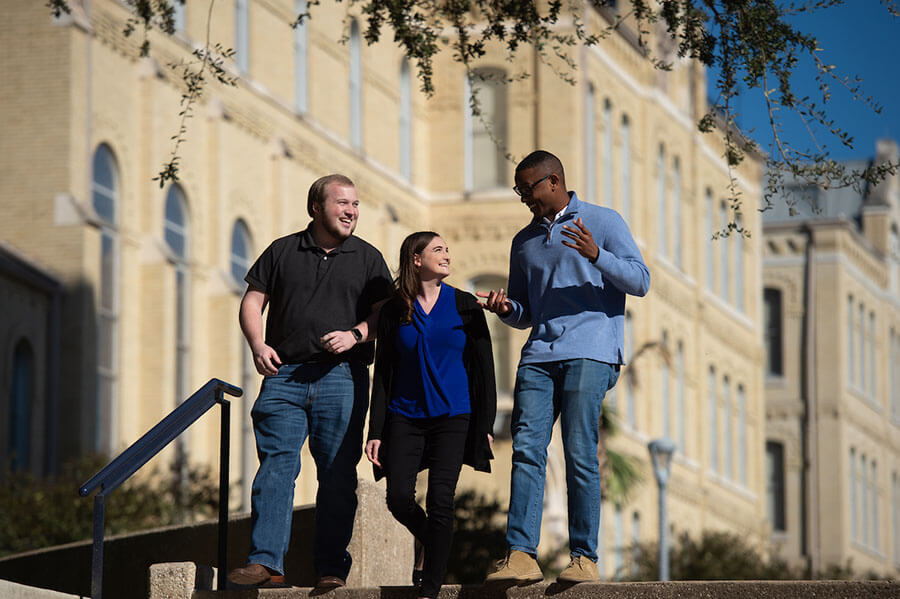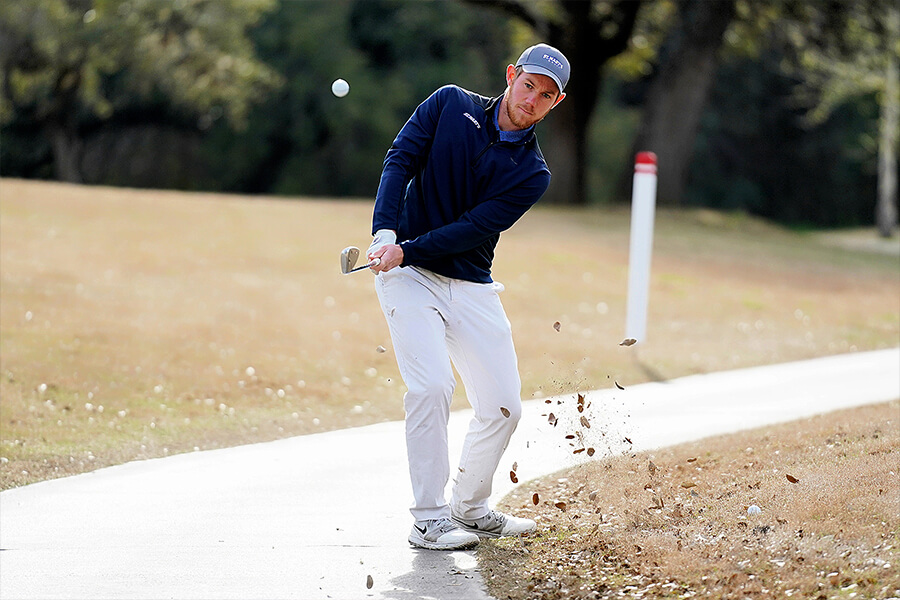 The Office of Financial Assistance connects students and families with the financial resources required to finance a St. Mary's education. Our staff works personally with students and their families to explain available options and help them to choose the best methods to meet the cost of attendance.
The purpose of this site is to provide you and your family with some of the information needed to get you started on the financial aid process. It is not intended to replace the personal and professional attention that the Office of Financial Assistance takes pride in providing to students and families.
80%
Graduates employed in positions that align with their life goals
96%
Full-time faculty have terminal degrees in their field of teaching
Yes, your eligibility for financial aid is not automatic each year. You must complete a new FAFSA for each academic year by the March 1 priority deadline. The FAFSA is now made available each October for the next academic year.

The FAFSA can be submitted with estimated income information and once your tax documents are filed with the IRS, you can update the correct figures on your FAFSA.

Do I have to apply for financial aid each year?
The FAFSA code for St. Mary's is 003623.

What is St. Mary's FAFSA code?
Go to the FAFSA and click on the "Returning User" button. Log in with your FSA username/password.

How do I check the status of my FAFSA application?
The Federal Student Aid PIN was replaced with the FSA ID on May 10, 2015. The new FSA ID consists of a user-created username and password to electronically access personal information on Federal Student Aid Web sites, including FAFSA on the Web. You can use your FSA ID immediately to sign your FAFSA, but must wait for the Social Security Administration (SSA) to verify your information before you can use the FSA ID to create a renewal FAFSA, make corrections to your FAFSA, or view your SAR.

I forgot my PIN. How do I get one?
If you have forgotten your username or password, don't worry. On FAFSA login pages, you'll find links that give you the option of retrieving your username or password through your verified e-mail address or by successfully answering your challenge questions.

I forgot my FSA ID. How do I get one?
Yes. St. Mary's does not require any additional application for financial aid.

Is the FAFSA application the only application St. Mary's requires for applying for financial aid?
You should be comparing "apples to apples" instead of "apples to oranges." Financial aid is awarded in two primary categories: gift aid and self-help. Gift aid consists of financial aid that does not have to be repaid or earned. Examples include grants and/or scholarships awarded by the institution. Self-help is comprised of student loans and/or work-study. Examples include the Stafford loan and the Federal Perkins loan.

Some institutions may inflate your financial aid offer by including an alternative loan (such as a parent loan and/or private loans). St. Mary's University does not pre-package these loans since this is a family decision and most, if not all, are based on a credit check. In your comparison of financial aid offers, you should only consider similar programs.

If you and your family decide to pursue these alternative loans, St. Mary's University can assist you in the application process. Keep in mind that you are deciding where you will attend college for the next four to five years. Renewability of financial aid programs will vary from year to year, but the types and quantity should be consistent provided your family's finances, size, meeting priority deadlines and your academic success are also consistent from year to year.

How do I compare financial aid offers from several schools?
No, your financial aid will not transfer. Your financial aid eligibility is determined at St. Mary's. If you have already filed a FAFSA for the academic year you will be attending, you will not need to submit a new FAFSA. You must add our Title IV code to your existing FAFSA. Access your current FAFSA at www.fafsa.gov and add 003623 to the list of schools so that we receive your FAFSA information.

I transferred from another university. Does my financial aid transfer to St. Mary's?
Academic scholarships are awarded by the Office of Undergraduate Admission during the admission process. Priority consideration is given to students who apply by January 15. Students are also encouraged to seek additional scholarship opportunities in their communities.

How do I apply for scholarships?
Review the letter detailing your financial aid offer, then sign and return it to us promptly. You can also accept your offered financial aid via Gateway.

In addition, you'll need to choose St. Mary s University by making your enrollment deposit and residence hall deposit, if you will be living on campus. Then, attend an orientation session and register for classes (most financial aid programs require full-time enrollment).

How do I accept my St. Mary's University financial aid offer?
The award letter is the official notification of the types and amounts of financial aid offered you. If you are a new student at St. Mary's, you will receive an official award letter by U.S. mail and it can also be viewed electronically via Gateway. All continuing students access their award letters on-line via Gateway.

What is an Award Letter?
No. If you decide to live off campus, you will not receive any additional assistance.

Will I receive more financial aid If I live off-campus?
In awarding financial aid, we consider several factors:

When was your financial aid file completed?
How much financial need do you have?
How much does your family make and what is the size of your family?
What is your cumulative grade point average? If all things were equal, awards would be similar. Typically this is not the case; therefore, awards vary for each student.

Why does my friend have more financial aid than I do?
Yes, all loans requires a MPN (Master Promissory Note) and Entrance Counseling Session to be completed in order for your funds to be released to St. Mary's. These requirements are only required for first-time borrowers at St. Mary's. The link to access the MPN and Entrance Counseling Session will be available once the loans are accepted under the Requirements tab under Gateway.

Do I need to complete any additional requirements if I have accepted the loans, work study, or any scholarships/grants on my award letter?
Work-study is awarded as part of the financial aid award; however, it is not automatically assigned. If you are eligible for federal work-study, you will receive an email from our office providing the ApplicantPro link with the available openings so that you can apply.

How do I receive a work-study assignment?
Send our office a copy of your scholarship notification letter as soon as you can so that we can update your financial aid award with this additional resource and provide this information to the Business Office to assist you in determining your balance owed.

How do I report an outside scholarship to St. Mary's?
It depends on when you make the change. We award undergraduate financial aid on the basis of full-time enrollment (and full-time charges). If you drop during the tuition credit period, you will no longer be charged full-time tuition, which is what your aid is designed to cover. In this situation your aid will be reduced.

If you drop after the tuition credit period, your aid will not be changed. However, to maintain Satisfactory Academic Progress, students must complete 67 percent of the hours attempted. Please review the information under the Satisfactory Academic Progress (SAP) section of our web page.

What happens if I drop below full-time status?
Go to www.nslds.ed.gov and click the "Financial Aid Review" button.
You need your active PIN to access this information (see question above if you forgot your PIN).
Need additional information? Review NSLDS for contact information with your loan servicers.

I would like my loan information. Where do I find that?
You may contact our office at 210-436-3141 or 1-800-367-7868. We are located in St. Louis Hall, Suite 301. Normal business hours are 8 a.m. to 5 p.m., Monday through Friday.

What if I have more questions?
The Office of Financial Assistance understands the financial strain the COVID-19 pandemic may be having on our students and their families. There are various resources students can seek out at this time including: Special Circumstances process, Emergency Fund Application.
This process is available to students who are eligible for Federal financial aid and have submitted a FAFSA. It is used on a case-by-case basis to adjust a student's cost of attendance (COA) or the data entered into a student's FAFSA and impacts the expected family contribution (EFC). If you have either incurred additional expenses, or if your household has experienced loss of income, this process might be one to consider. Please read through the form for examples of incurred expenses that can be considered or for examples of loss of income.
The American Rescue Plan (ARP) Act is the third round of HEERF funding issued by the federal government. The ARP Act is to provide emergency financial aid grants to cover expenses related to the disruption of campus operations due to coronavirus. The grants may be used for any component of the student's cost of attendance or for emergency costs that arise due to coronavirus, such as tuition, food, housing, health care (including mental health care) or child care.
The ARP application has been closed for the fall period. You may reapply in the Spring beginning on January 10, 2022 on Gateway.
Student Emergency Fund Application
The Student Emergency Fund (SEF) provides limited emergency financial assistance to currently enrolled St. Mary's University students who are unable to meet immediate, essential expenses because of temporary hardship related to an unexpected situation. The fund is designated to off-set a short-term financial need and is not intended to replace or supplement financial aid.
Have you lost your job due to COVID-19? Rattler Readiness is a virtual workforce development workshop open to Bexar County residents. The workshop is in partnership with Project Quest and is no cost to participants.
St. Mary's University offers a wide variety of scholarships. You'll automatically be considered for most of these scholarships when you submit your completed application. Explore which scholarships and other financial aid you may be eligible for when you enroll.
The Basics of Financial Aid
The theory underlying the financial aid system is that parents and students contribute to the cost of college attendance to the extent they are able. If they are unable to contribute the entire amount, financial aid is available to meet the remaining cost.
The basic formula to determine financial aid eligibility or need is:
Cost of Attendance
– Expected Family Contribution
________________________
= Financial Need
Keep in mind, students from families of all income levels can demonstrate financial need based upon their particular circumstances. Most students who apply are eligible.
St. Mary's students have the opportunity to take advantage of free confidential financial coaching. We understand handling your finances and paying for college takes much planning and consideration. Our partnership with AIE provides our students a wealth of information in financial education.
For more details and links to important consumer information and institutional practices and reports, please visit our compliance page.
Contact Financial Assistance
Thank you for your interest in contacting the Office of Financial Assistance! We are available to connect virtually from 8 a.m. to 5 p.m. Monday through Friday.
Office of Financial Assistance
St. Louis Hall, Suite 301

St. Mary's University
One Camino Santa Maria
San Antonio, Texas 78228

Students with Gateway Login Information:

Prospective students and those without a Gateway account:

Call our office at 210-436-3141 to speak with a Financial Aid Counselor.

If you need to submit documents, please submit the online form in Gateway.