Why our education is different
Community – The St. Mary's community is a close-knit family. You'll experience a nurturing and vibrant community atmosphere, rooted in our commitment to providing a holistic education in the family spirit.
Vocation – For more than 165 years, our faculty have mentored St. Mary's students to graduate with generous spirits and humble hearts, and to find their vocation – their true calling, not just a job.
Success – We educate the whole person, emphasizing enduring values which are prized by employers, patients and clients: integrity, respect for others, humility, and collaboration. Graduates move forward and outward after St. Mary's, not with the narrow goal of personal gratification, but aspiration to a life purposefully lived.
Academic excellence – our students develop the critical skills all employers are seeking through our Core Curriculum: effective writing and speaking, critical thinking, and problem solving. We also focus on hands-on education such as internships and community service, helping our students become leaders in their chosen professions.
Traditions, customs and events set us apart.
For more about what makes St. Mary's unique, view the booklet below:
View booklet
Who we are
St. Mary's University, founded in 1852 by Marianist brothers and priests, is the first institution of higher learning in San Antonio and the oldest Catholic university in Texas and the Southwest. Personal attention and powerful academic programs have made St. Mary's a nationally recognized liberal arts institution.
The Saint John's Bible
The Saint John's Bible, the world's newest handwritten, hand-illuminated, grand-scale bible, was commissioned in 1998 by the Benedictine monks of Saint John's Abbey and University in Collegeville, Minn., and produced under the leadership of artistic director Donald Jackson, scribe to Her Majesty Queen Elizabeth II.
St. Mary's owns the seven-volume The Saint John's Bible Heritage Edition, displaying it daily in St. Louis Hall and at many lectures, classrooms, new student orientations and campus liturgies.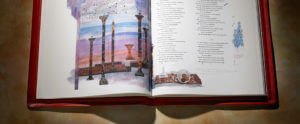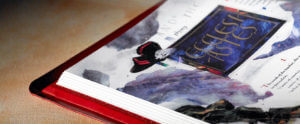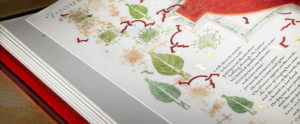 Fair Trade University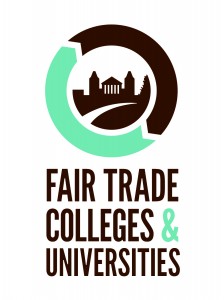 St. Mary's received the Fair Trade University certification on March 23, 2015. Fair Trade is a global social movement that allows producers in developing countries to work in safe conditions, earn a living wage, improve the lives of their families, and invest in a social premium which is used to democratically determine how to improve their communities.
Fair Trade principles are taught in classes.
Fair Trade products can be found in campus outlets such as the cafeteria and Starbucks.
Catered events can include Fair Trade Certified coffee and tea.
The Fair Trade Committee promotes awareness on campus.
St. Mary's is committed to the promotion of Fair Trade and conscientious stewardship of resources.