The Office of Admission and Office of Graduate Admission at St. Mary's University are excited to welcome you to campus. Experiencing the university firsthand and speaking with faculty, staff and fellow students are some of the best ways to make your college choice. Learn more about the in-person and at-home options we offer to prospective students and their families: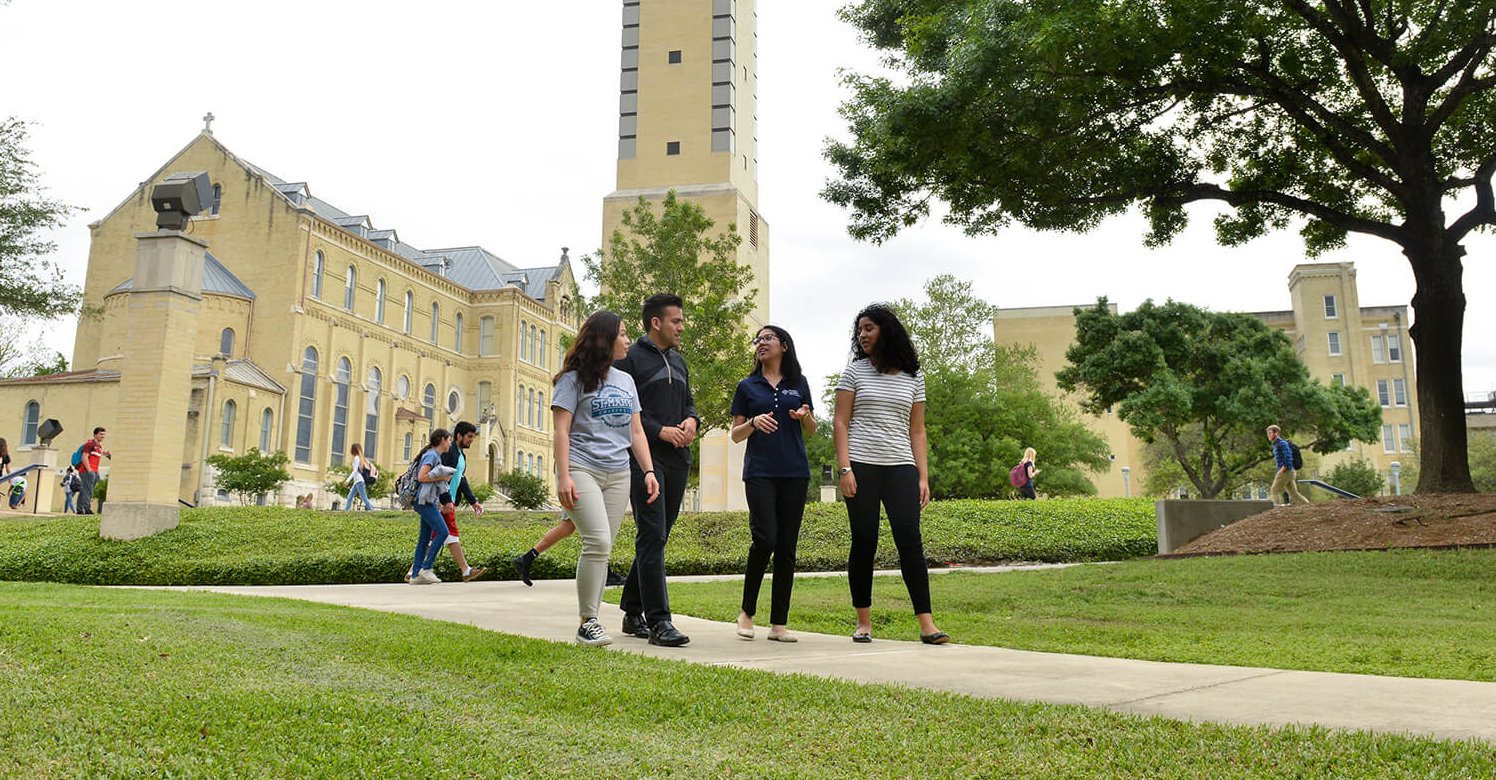 Join one of our Guided Campus Tours led by our Diamondback Tour Guides. During the tour, prospective students and their families will have the opportunity to walk around campus and get all of their questions answered by one of our students. Students will also have the opportunity to meet with one of our admission counselors at the end of their tour.
Following the most recent CDC guidance regarding COVID-19, all visitors are required to wear a mask in public indoor settings on campus. Vaccinated guests can participate in the outdoor portion of the campus tour without wearing a mask. Unvaccinated individuals must wear a mask at all times while on campus, indoors and outdoors.
The Office of Admission and Office of Graduate Admission are currently not accepting walk-ins for campus tours. Guests must register online below.
Campus Tours are held Monday through Friday at 10 a.m., 1 p.m. and 2 p.m.

Additionally, campus tours are held on select Saturdays for current high schools seniors and transfer students at 9 a.m., 10:30 a.m. and 1 p.m.

We are only allowing three prospective students per tour, with a two guest maximum.

Our campus tours are offered Mondays, Wednesdays and Fridays at 3 p.m.
Open Houses for Prospective Students – Undergraduate
The St. Mary's University College of Arts, Humanities and Social Sciences, the Greehey School of Business and the School of Science, Engineering and Technology invite you and your family to explore our academic programs, student experiences and tour our campus at our Open House for Undergraduate Prospective Students. All events are from 9 a.m. to 1 p.m.
Questions? Contact Mike Rubbo, Assistant Director of Campus Visits, at 210-436-3126 or mrubbo@stmarytx.edu.
Virtual Information Sessions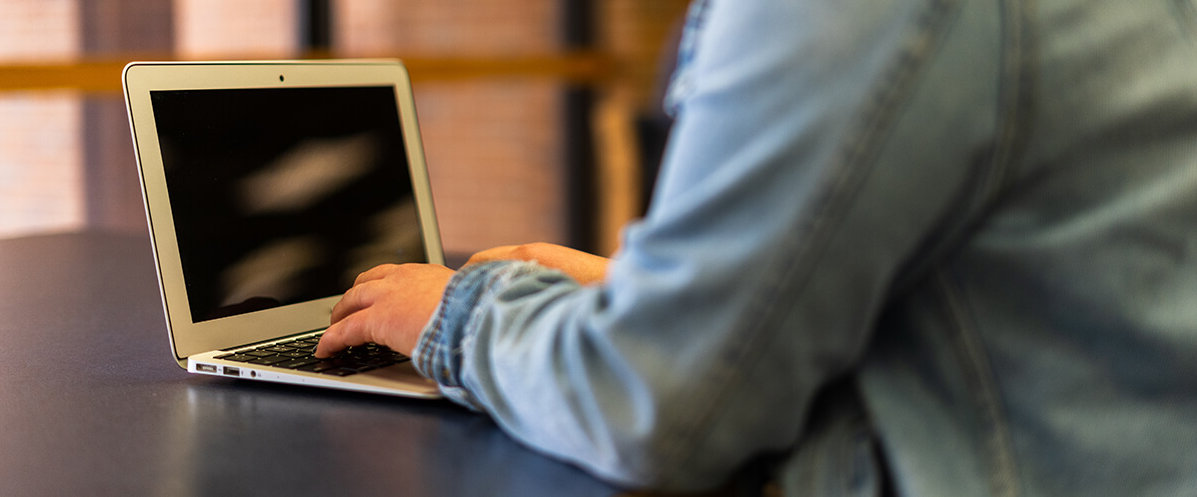 The Office of Admission and Office of Graduate Admission are hosting virtual information sessions for prospective students in conjunction with different academic and co-curricular departments across campus. During these sessions, prospective students and families can learn more about the academic, co-curricular and social opportunities available to students at St. Mary's University. These interactive sessions will focus on specific areas across campus, and prospective students are encouraged to attend as many events as they want.
Information Sessions are held several times per month and allow students to get an inside look at academic programs and campus life.
Parent Events/Programas para Padres – Undergraduate
Parents of the Class of 2025 are invited to connect with us in preparation for the upcoming fall. We encourage you to attend as many of these events as possible to help guide their student and to connect with the St Mary's community.
Se invita a los padres de la Clase del 2025 a conectarse con nosotros en preparación para el próximo otoño. Ofrecemos sesiones en Español para ayudar a guiar a su estudiante y conectarlo con la comunidad de St. Mary's.
Chat with the Office of Admission
You have questions, we have answers! The Office of Admission is offering prospective students the ability to virtually meet with an admission counselor learn more about our academic programs, student life, admission and financial aid options and our amazing faculty.

Let us know when you'd like us to connect via Zoom by picking your preferred date and 30 minute time block from 9 to 11 a.m. and 2 to 4 p.m., Monday through Friday.

Video call requests require 24 hour advance notice before your selected time and date.
The Office of Graduate Admission is available to chat one-on-one with prospective students. Email graduate@stmarytx.edu to let us know when you'd like to schedule a phone call or in-person or virtual appointment. The Graduate Admission team will contact you by email or phone in advance to confirm your specific time for your appointment.

Please submit your request 24 hours in advance of your preferred date and time.
Explore the St. Mary's campus from wherever you are at your own pace. You can experience our labs, scope out the University Center, hear the spirit band pump up a crowd on the Quad and see some of the people, places and traditions that make St. Mary's a wonderful place to study and live.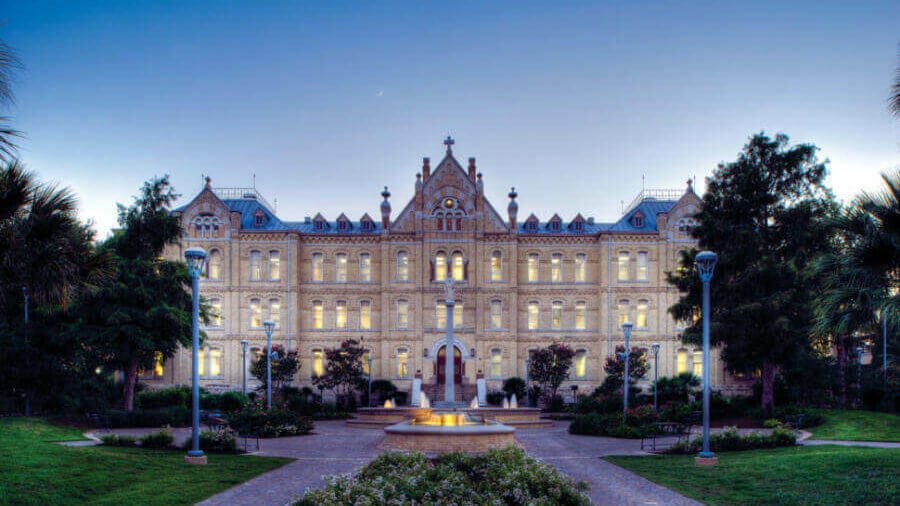 St. Mary's University's main entrance is:
One Camino Santa Maria
San Antonio, Texas 78228
Our interactive map provides visual directions and a printable PDF campus map. On-campus parking for visitors is in Lot V, entrance off Camino Santa Maria.
St. Mary's University has discounted rates for alumni and visitors at the following hotels:

422 Bonham Street
San Antonio, Texas 78205
Complimentary breakfast included
To receive the discounted rate, enter code 5M6 or call 210-212-6262 and mention St. Mary's University.

411 Bonham Street
San Antonio, Texas 78205
Complimentary breakfast included
To receive the discounted rate, enter code 5M6 or call 210-212-2121 and mention St. Mary's University.

Area Accommodations
The San Antonio International Airport is conveniently located about 10 miles from campus and is serviced by AeroMexico, Alaska Airlines, American Airlines, Delta, Frontier, Southwest and United. Visit the San Antonio Airport website for additional information, including ground transportation.

Lyft and Uber operate in San Antonio.

VonLane (Houston to San Antonio only)
Amtrak
VIA (San Antonio's bus system)

travel
Connect with us on your favorite social media channels — including TikTok — to receive important updates and information about St. Mary's University. As our students and faculty are completing semester remotely, we'll still be using social media to share our experiences and welcome the newest Rattlers to our community.
We're available should you need to contact us: