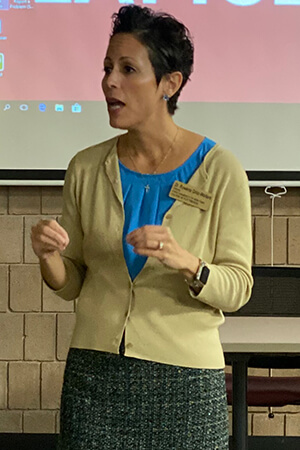 Dean Rowena Ortiz-Walters, Ph.D., serves as a trainer for the Aspiring Leaders Seminar to prepare business faculty of color to assume leadership roles in higher education. The Aspiring Leaders Seminar is a joint effort by AACSB and the PhD Project.
Since its inception, more than 140 participants have been trained and about 20% of them have gone on to assume administrative roles. These are the champions, who will encourage excellence and results while maintaining inclusive and equitable classroom environments across Schools of Business.
Ortiz-Walters also dedicates herself to mentoring professional women. She listens, encourages them and provides advice. She helps them uncover their worth and to aspire to greater roles and positions than they may have imagined for themselves.
She carves out time to mentor female students as well, especially from marginalized backgrounds. They will be the leaders of tomorrow. In order to be prepared for leadership roles, they need support and to observe models with the confidence to speak up; to challenge the status quo.