At the Greehey School of Business at St. Mary's University, we're serious about building better communities while training compassionate future business leaders. That's why we're so deeply involved with volunteering, both locally and around the world. Our students and faculty have helped small businesses in Honduras create business plans. They've worked with the poorest children in India to improve their lives. They feed the homeless, comfort the neglected and perform countless other acts of kindness right here in San Antonio.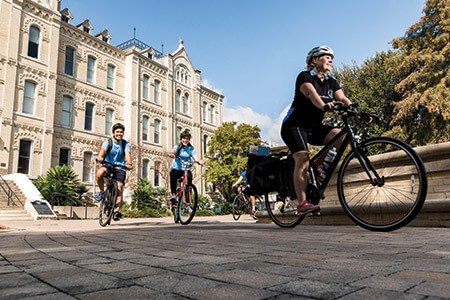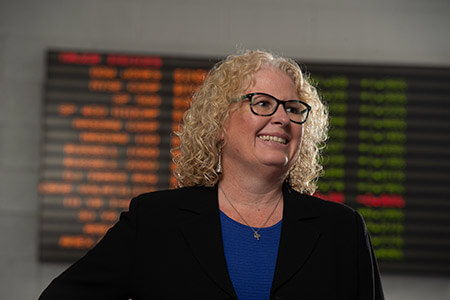 For Stephanie Ward, Ph.D., Interim Dean and Professor of Management in the Greehey School of Business, volunteering oftentimes means putting on her helmet, hopping on her bike, and delivering books to school children all across our community. Ward, who leads Ride for Reading San Antonio, and other volunteers have delivered by bicycle more than 10,000 books to needy children in San Antonio in just the last few years. Faculty in the Greehey School have donated hundreds of books to Ward's cause, and students and St. Mary's alumni are active participants in this important project. 
San Antonio is one of the fastest growing cities in America, but we also have great income disparity. There are so many children in our community who don't have even a single book in their homes.

Stephanie Ward
"Having limited access to books makes it very difficult for those children to continue developing their literacy, which is key to graduating high school. I decided to start a Ride for Reading chapter in San Antonio to help those children improve their literacy, develop a fascination for reading, become better students, and lay a foundation for a lifetime of learning."
Not only is Ward a vital part of the San Antonio community, she is among our students' favorite professors, teaching courses in Leadership, Organizational Behavior and Negotiation. She cherishes the opportunity to spend time developing the next generation of ethical business leaders here at the Greehey School of Business, and she encourages them to devote a part of their lives to giving back to the community using all of their talents and gifts.