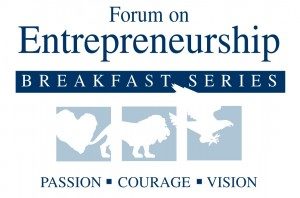 The Meadows Center for Entrepreneurial Studies promotes and encourages entrepreneurial thought, business and activities locally, regionally and nationally.
The purpose of the Forum on Entrepreneurship Breakfast Series is to offer the larger San Antonio community and students of St. Mary's University a forum to hear from some of the most talented individuals in industry and government. Funds generated from the series support student scholarships and encourage entrepreneurial activities in San Antonio and the region.
The Forum on Entrepreneurship Breakfast Series attracts two to three hundred attendees to its bi-monthly breakfast meetings.
Past Speakers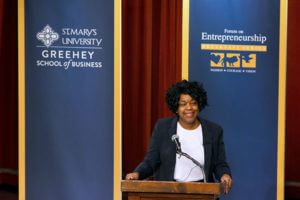 Great leaders who have served as speakers include:
Lynda Ellis, owner, president and CEO of Capital Concierge
James Garvin, Ph.D., CEO, president and director of CytoBioScience, Inc.
Dennis Noll, CEO of San Antonio Area Foundation
Bryant Ambelang, president and CEO of NatureSweet Brands LTD
Mike Howard, chairman and CEO of Howard Midstream Energy Partners, LLC
Shannon Schuyler, principal, chief purpose officer and corporate responsibility leader of PwC, and president of PwC Charitable Foundation
Robert Kaplan, president and CEO of Federal Reserve Bank of Dallas
Adam L. Hamilton, P.E., president of Southwest Research Institute
Stuart Parker (M.B.A. '95), CEO of USAA
Daymond John, founder and CEO of FUBU apparel, author, and marketing and branding judge for ABC's Shark Tank
Paula Gold-Williams (B.B.A. '84), CEO of CPS Energy
Tom Kartsotis, founder of Fossil and Shinola
Bill Greehey, chairman of NuStar Energy, L.P.
Upcoming Events
Thursday, Nov. 8, 2018
Steve Ison
CEO and Co-Founder, Rebecca Creek Distiller, LLC
---
Next Forum Breakfast
Guest Speakers
Corinna Holt Richter
President and Chief Administrative Officer, HOLT CAT
Corinna Holt Richter leads the administrative and support divisions at HOLT CAT, including human resources, safety and environmental, information technology, organizational development, facilities management, continuous improvement, legal, marketing and strategy.
Richter is the great-great-granddaughter of Benjamin Holt, who introduced the first practical track type tractor in 1904, which he named the Caterpillar®. She represents the fifth generation of the Holt family business and is proud to carry the distinguished Holt legacy of service and innovation into the 21st century.
Richter joined HOLT CAT in 2011 as a trainee in HOLT's Leadership Training Program. In 2012, after completing a comprehensive rotation through every department in the company, she served in various product support management roles. In 2016, she was named Executive Vice President and Chief Administrative Officer before taking on her current role.
Richter earned a Bachelor of Arts degree in Art History from Vanderbilt University in Nashville, Tennessee.
She is an active leader in the San Antonio community, serving on the San Antonio Art Museum Board of Directors and the Christus Santa Rosa Children's Hospital Foundation Board, along with the Boards for Girls Inc., the Texas Biomedical Forum, and the Brackenridge Park Conservancy. Richter is also involved in United Way of San Antonio and Bexar County.
Richter and her husband, J.B., have two young children and live in San Antonio.
Event will be held at the Pearl Stable. Registration begins at 7 a.m., followed by the program from 8-9 a.m.
---
Sponsorship Opportunities
To renew your sponsorship, become a new Forum on Entrepreneurship Sponsor, or for additional information about attending, contact forumbreakfast@stmarytx.edu or 210-436-3124.
Forum Sponsors
Title Sponsor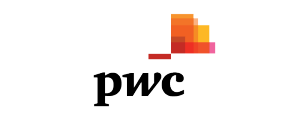 Platinum Level
Gold Level
Silver Level
Bank SNB
Hernandez Financial Strategies, LLC
Lockton Companies
Venue Sponsor
---
Past Events
Feb. 2, 2017 Forum Breakfast featuring Shannon Schuyler, principal, chief purpose officer and corporate responsibility leader of PricewaterhouseCoopers LLP


April 7, 2016 Forum Breakfast featuring Stuart Parker (M.B.A. '95), CEO of USAA
---
Board of Directors
Officers
Chairman
Chris C. Edelen, St. Mary's University and Sterling Home Technologies
President
Paul Hensley, Holt CAT
Vice President-Speakers
Hector Hernandez, Hernandez Financial Strategies L.L.C.
Vice President-Sponsors
Beth Hair, Aventine Hill Partners
Treasurer
Julia Hamon, Wells Fargo
Secretary
Pamela A. Luna, CAP-OM, St. Mary's University
Members
John Bruce, BKD, LLP – CPAs & Advisors
Rhonda Calvert, Comerica Bank
Jon D. Crumley, PwC
Tres Doran, KPMG LLP
Tom Madison, Ph.D., St. Mary's University
Gary McDaniel, Norton Rose Fulbright
David G. Pope, Texas Capital Bank
Tanuja Singh, D.B.A., St. Mary's University