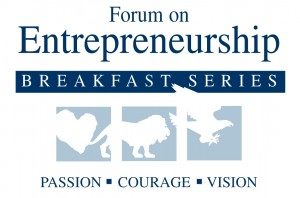 The Meadows Center for Entrepreneurial Studies promotes and encourages entrepreneurial thought, business and activities locally, regionally and nationally.
The purpose of the Forum on Entrepreneurship Breakfast Series is to offer the larger San Antonio community and students of St. Mary's University a forum to hear from some of the most talented individuals in industry and government. Funds generated from the series support student scholarships and encourage entrepreneurial activities in San Antonio and the region.
The Forum on Entrepreneurship Breakfast Series attracts two to three hundred attendees to its bi-monthly breakfast meetings.
Past Speakers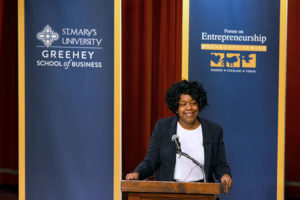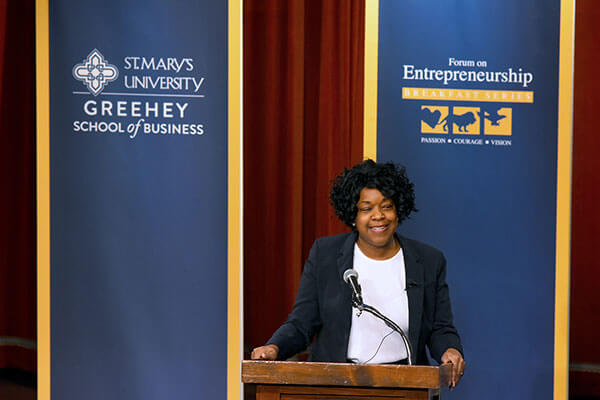 Great leaders who have served as speakers include:
Kellie Fischer, executive vice president and chief financial officer of the Texas Rangers Baseball Club
Robert Kaplan, president and CEO of the Federal Reserve Bank of Dallas
Lynda Ellis, owner, president and CEO of Capital Concierge
James Garvin, Ph.D., CEO, president and director of CytoBioScience, Inc.
Dennis Noll, CEO of San Antonio Area Foundation
Bryant Ambelang, president and CEO of NatureSweet Brands LTD
Mike Howard, chairman and CEO of Howard Midstream Energy Partners, LLC
Shannon Schuyler, principal, chief purpose officer and corporate responsibility leader of PwC, and president of PwC Charitable Foundation
Robert Kaplan, president and CEO of Federal Reserve Bank of Dallas
Adam L. Hamilton, P.E., president of Southwest Research Institute
Stuart Parker (M.B.A. '95), CEO of USAA
Daymond John, founder and CEO of FUBU apparel, author, and marketing and branding judge for ABC's Shark Tank
Paula Gold-Williams (B.B.A. '84), CEO of CPS Energy
Tom Kartsotis, founder of Fossil and Shinola
Bill Greehey, chairman of NuStar Energy, L.P.
2019-2020 Speaker Lineup
Thursday, Oct. 3, 2019
Chad McNair
CEO, McNair Java Partners, LLC
Thursday, Nov. 7, 2019
Lanham Napier
Co-Founder and CEO, BuildGroup
---
Next Forum Breakfast
Guest Speakers
Chad McNair
CEO, McNair Java Partners, LLC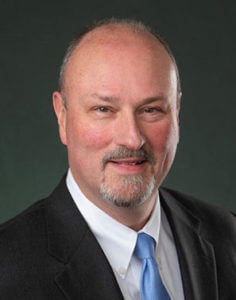 Chad McNair grew up in the Midwest and graduated from the University of Illinois with a degree in Civil Engineering. His first job out of college was in Houston, working for Turner, Collie and Braden, a civil engineering consulting group.  In the mid-80's while working on his MBA at the University of Houston, McNair started to dabble in coffee extraction. After finishing his MBA, he took a position with a large Dutch conglomerate, the Royal Begemann Group, where he held a variety of roles from engineering design to plant management to assisting the CEO with facilities acquisition and sales. He met his wife, Shelly, while she was finishing medical school at Baylor College of Medicine on an Air Force scholarship. They were married and soon moved to San Antonio.
McNair founded the San Antonio-based Aspen Beverage Group in his family kitchen. McNair sought a perfect coffee extract that could be mixed with milk and used in a granita (ice slush) machine or poured over ice. He shared the resulting mix with his favorite café and his customers called it "fabulous."
McNair later developed the proprietary TRIO™ process and built an industry leader. The company has consistently earned certification for exceptional food quality and safety.
Aspen has grown to become the largest cold-brew coffee manufacturer globally.  Aspen products are sold in restaurants, grocery and convenience retailers, institutional kitchens and other foodservice operations throughout the United States and around the world.
In 2017, McNair sold Aspen to London-based Finlays Extracts, the world's largest tea extractor and a wholly owned subsidiary of the Swire Group. In 2018, McNair formed a family office, McNair Java Partners, as a platform for investments and new business ventures.
McNair has been married to his wife Shelly, who holds a medical degree, for 30 years.  They have two sons, one working in private wealth management and the other studying food science, and a married daughter attending medical school at UT Health San Antonio.
Event will be held at the Pearl Stable. Registration begins at 7 a.m., followed by the program from 8-9 a.m.
---
Sponsorship Opportunities
To renew your sponsorship, become a new Forum on Entrepreneurship Sponsor, or for additional information about attending, contact forumbreakfast@stmarytx.edu or 210-436-3124.
Forum Sponsors
Title Sponsorship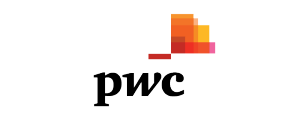 Speaker's Sponsorship
Platinum Level
Gold Level
Silver Level
Hernandez Financial Strategies, LLC/Fred Olivares, CPA/CFF, PLLC
Venue Sponsor
---
Past Events
Feb. 2, 2017 Forum Breakfast featuring Shannon Schuyler, principal, chief purpose officer and corporate responsibility leader of PricewaterhouseCoopers LLP


April 7, 2016 Forum Breakfast featuring Stuart Parker (M.B.A. '95), CEO of USAA
---
Board of Directors
Officers
Chairman
Chris C. Edelen, St. Mary's University and Sterling Home Technologies
President
Paul Hensley, Holt CAT
Vice President-Speakers
Hector Hernandez, Hernandez Financial Strategies L.L.C.
Vice President-Sponsors
Beth Hair, Aventine Hill Partners
Treasurer
Julia Hamon, Wells Fargo
Secretary
Pamela A. Luna, CAP-OM, St. Mary's University
Members
John Bruce, BKD, LLP – CPAs & Advisors
Rhonda Calvert, Comerica Bank
Jon D. Crumley, PwC
Tres Doran, KPMG LLP
Tom Madison, Ph.D., St. Mary's University
Gary McDaniel, Norton Rose Fulbright
David G. Pope, Texas Capital Bank
Tanuja Singh, D.B.A., St. Mary's University