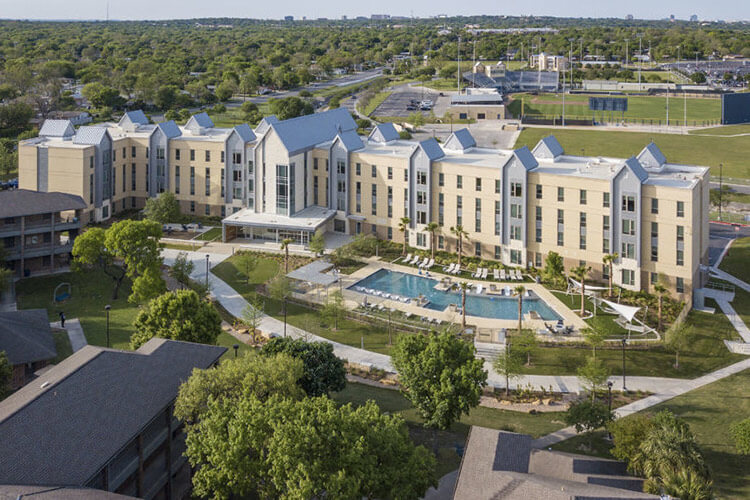 The Village at St. Mary's is a contemporary living community and is home to the newest residence hall on campus, Périgueux Hall. The area is made up of suite-style residences centered around shared amenities including a pool, sports courts, grill stations and picnic areas.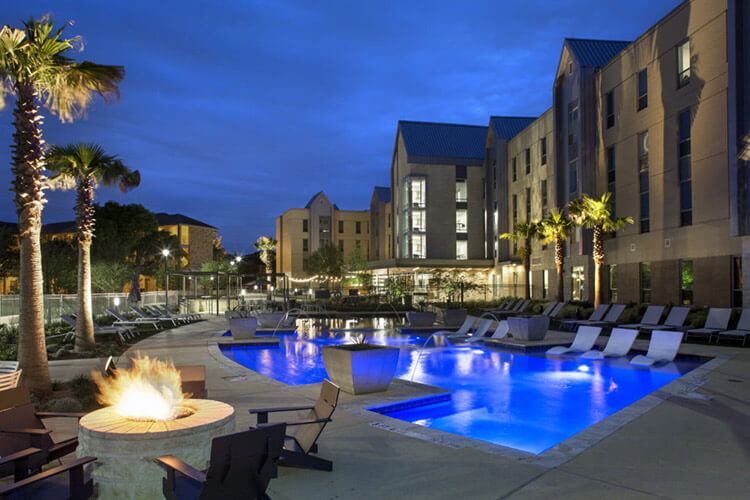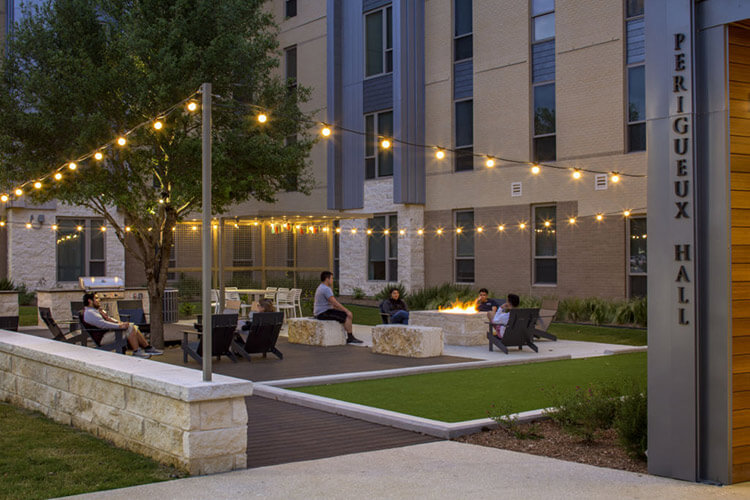 Ready to Apply for Housing?
Apply now on the StMU Housing Portal.