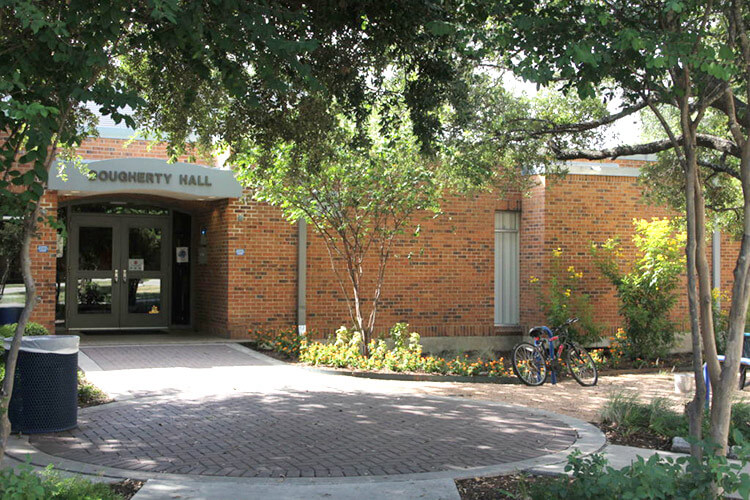 As a two-story, suite-style residence hall, Dougherty accommodates two people per room that are the same gender by room and suite. Each room has an interior hallway entrance, built-in closets, drawers and desks with a chair and twin bed for each person.
Dougherty Hall has two wings connected by a shared common area with one hall entrance to the building through the main lobby.
Ready to Apply for Housing?
Apply now on the StMU Housing Portal.