Alumni Athletics & Convocation Center
The Alumni Athletics & Convocation Center (AA&CC) is a 135,000 square-foot center that honors the winning traditions of the men's and women's Rattler teams. Since its official dedication on Nov. 27, 2000, it has provided comprehensive on-campus wellness and intramural activities for the entire student body.
The center also enables the University to build on its Marianist traditions of community and caring by bringing together all members of the St. Mary's family along with members of the broader San Antonio community for special celebrations, major speakers, concerts and performances, among other events.
Bill Greehey Arena, a 3,800-seat capacity basketball arena
Two other basketball/volleyball courts for practice and intramural activity
Natatorium (indoor pool)
Adequate locker rooms for all users
Fitness rooms with cardio, free weights, pin select, TRX, kettle balls and more
A training room
Racquetball courts
Six outdoor tournament-quality tennis courts
An indoor running track
Aerobic and dance studio
Additional classroom space
Cardiovascular conditioning equipment
Forty-foot indoor climbing wall
Athletics, Campus Recreation and Exercise and Sports Science department offices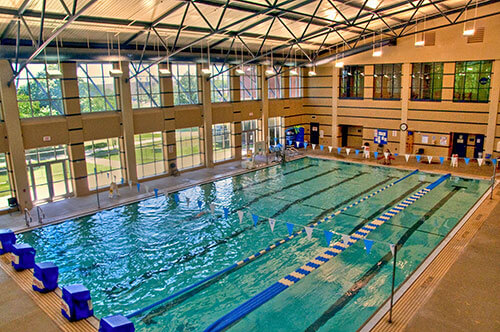 The indoor pool is a 25-yard, six-lane pool with depths from 3.5 to 7 feet. The pool is equipped with a handicapped chair lift and has a variety of aqua exercise equipment available for use. Water basketball, volleyball and paddle boarding events are held during each semester.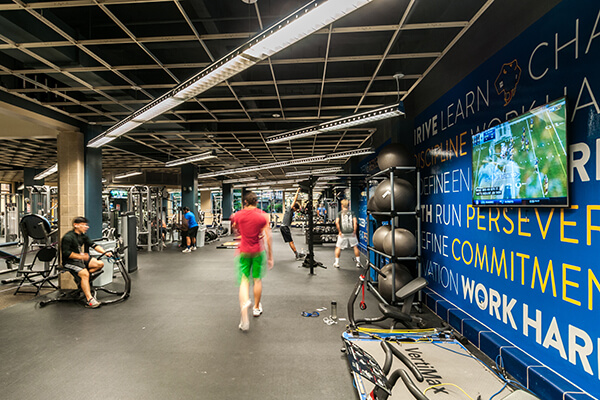 The AA&CC includes fitness rooms with cardio, free weights, ellipticals, treadmills, kettlebells and more, as well as locker rooms for students and AA&CC members. The center also houses racquetball courts, an auxiliary court, an aerobic and dance studio and an indoor track.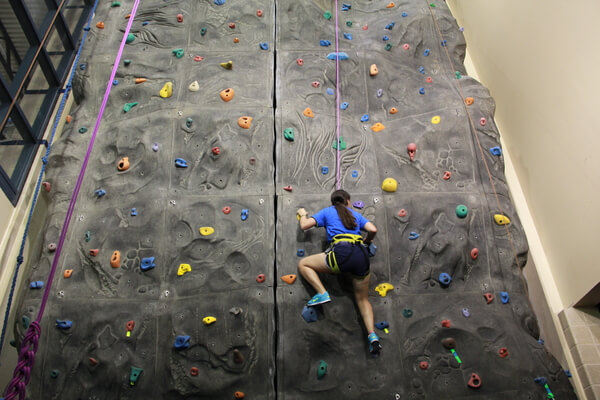 Fitness and Aquatics Classes
Campus Recreation offers fitness classes and challenges in the fall and spring semesters. Contact Campus Recreation at 210-431-5089 for the schedule. Current students, staff or faculty can visit Gateway for more information.
Fall 2019/Spring 2020 Memberships
Faculty, Staff or Student
Single: Membership is included in employee benefits or student fees.
Family Member: $280 per year or $130 per semester (Includes spouse and dependent children under the age of 21.)
Single: $255 per year or $130 per semester
Family Member: $430 per year or $205 per semester (Includes spouse and dependent children under the age of 21.)