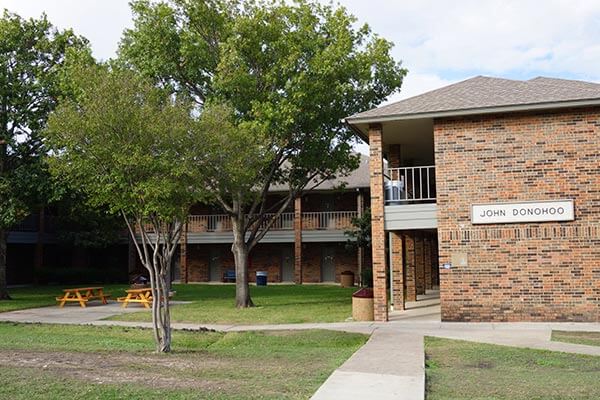 John Donohoo Hall, also known as JD, is a two-story residence hall, is part of The Village at St. Mary's and offers a private room entrance that faces the courtyard. Each room has a private bathroom, with two people of the same gender in each room. JD Hall rooms have built-in closets and drawers with a twin bed, desk and chair for each person.
Ready to Apply for Housing?
Apply now on the StMU Housing Portal.