John Donohoo Hall is also known as JD. This two-story residence hall is part of The Village at St. Mary's and offers a private exterior room entrance that faces a courtyard. Each room has a private bathroom with two people of the same gender in each room.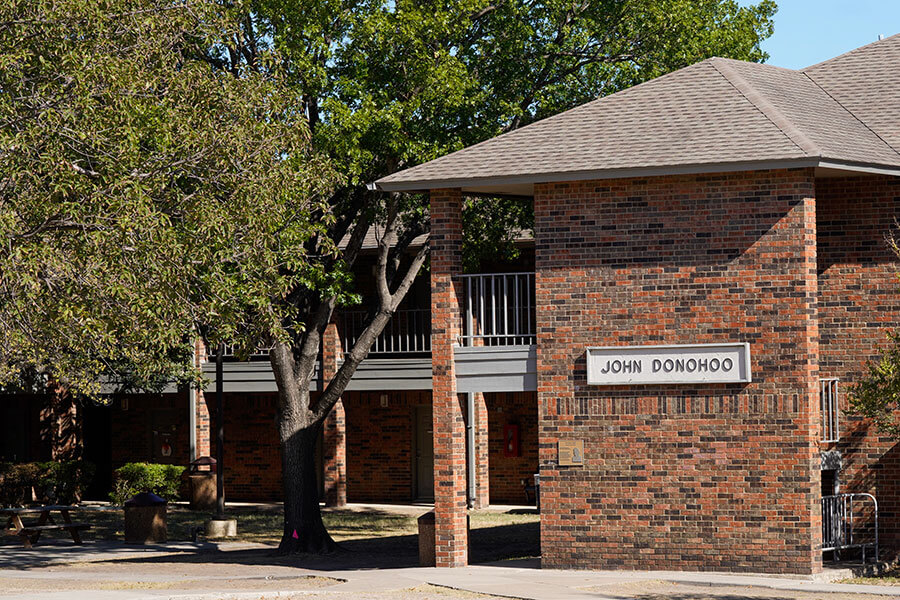 Twin bed (1 per resident)

Desk chair (1 per resident)

Built-in closets and drawers
Air conditioning and heat

Internet service/connections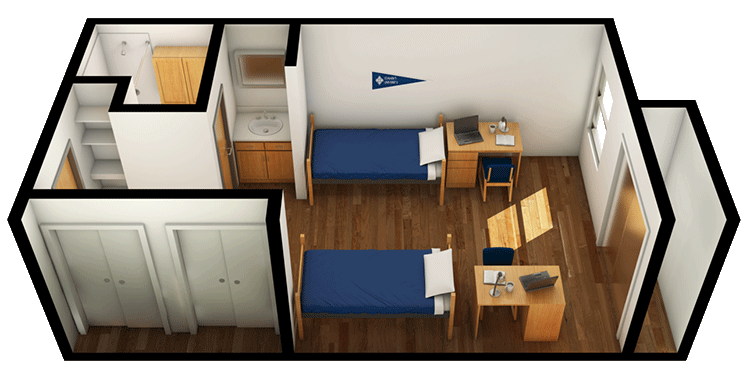 This hall will not be available during the 2023-2024 school year.
Phone Number: 210-431-4312
Building Abbreviation: JD
Zip Code: 78228-8613
Residence Life
The Village at St. Mary's
Leies Hall, Rooms 101-105
Office Hours
Monday through Friday
8 a.m. to 5 p.m.
Ready to Apply for Housing?
Apply now on the StMU Housing Portal.