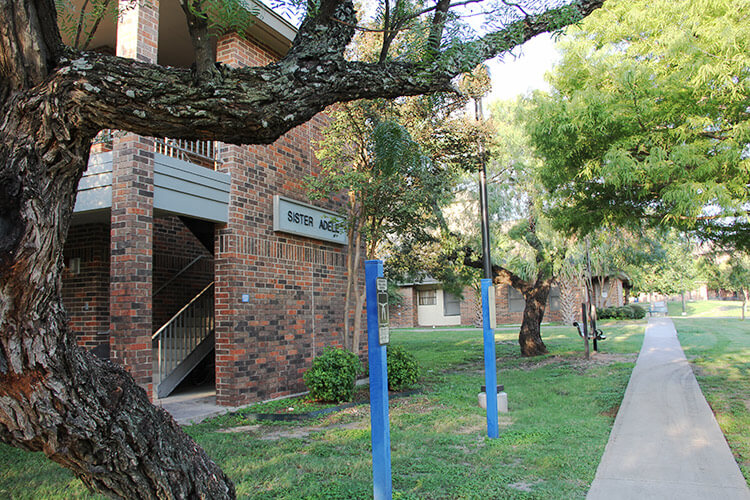 Adele Hall is a "super-single" housing option. This two-story residence hall offers a private exterior room entrance and a private bathroom for a single person. Each room has built-in closets and drawers with a twin bed, desk and chair for each person, and doors opening to a courtyard with picnic space.
Quick-View Features
 $3,670 (Per semester in 2018-2019)
 Upperclassmen hall
 Single room
Private bathroom
 Located in The Village at St. Mary's
Hall Information
Adele Hall Office
210-431-2158
---
---
---
Furniture
Twin bed
Desk
Chair
Built-in closets and drawers

Amenities
Private entry
Courtyard
Located in the Village at St. Mary's

Office of Residence Life
The Village at St. Mary's
Leies Hall, Rooms 101-105
Office Hours
Monday through Friday
8 a.m. to 5 p.m.