Périgueux Hall is the newest residence hall at St. Mary's, opened in Fall 2017, and is the first completed phase of a multi-phase construction project that established The Village at St. Mary's. This four-story building gives students views of downtown San Antonio and of our beautiful campus including Dickson Stadium. This contemporary, suite-style living community is for junior- and senior-level students with four private rooms and two complete bathrooms.
Each bedroom has a built-in closet, a desk and chair, drawers and XL twin bed that can be rearranged in the room. Each suite comes with a furnished living room space that includes a couch, chair, entertainment stand and coffee table. Every suite also has a kitchenette which includes a table and four stools, full-size refrigerator and microwave. Shared amenities of Périgueux include an outdoor swimming pool and a grill and picnic area.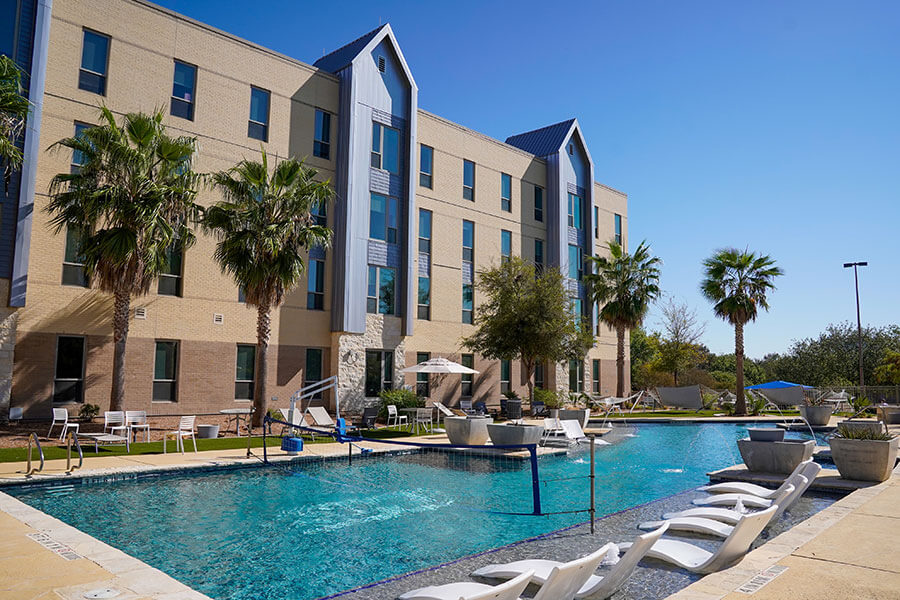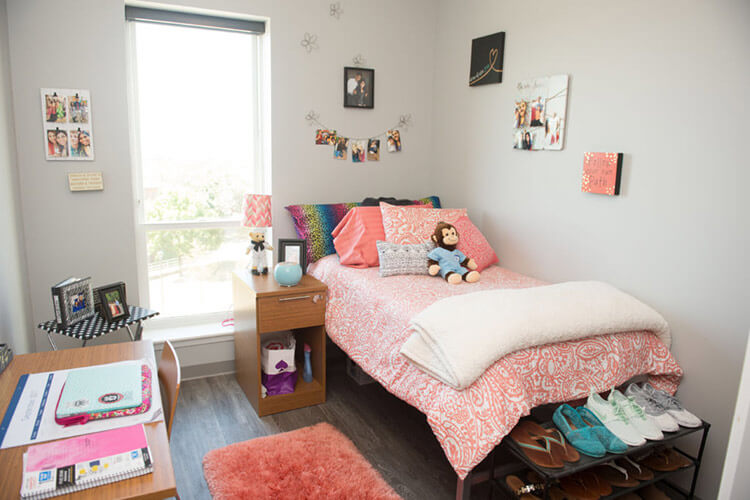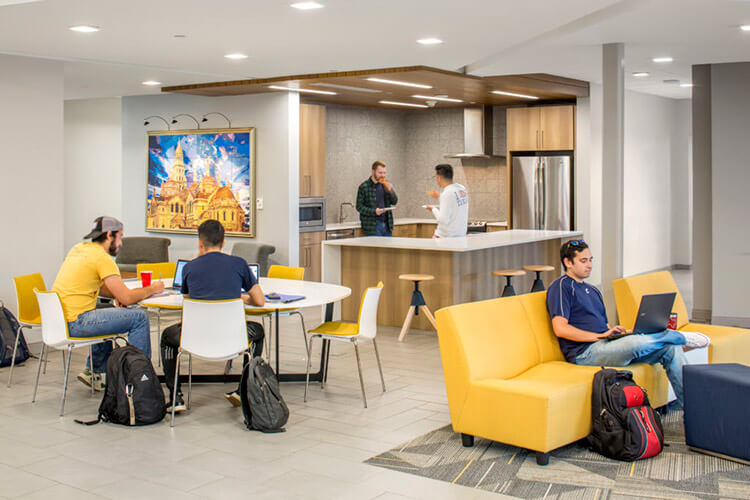 XL twin bed (1 per resident)

Desk chair (1 per resident)

Dining table and four stools
Common areas on each floor

Air conditioning and heat

Internet service/connections
Room Dimensions: 8'11.5″ x 12'2.5″
Common Area Dimensions: 10'8″ 14'11.5″

Phone Number: 210-431-4312
Building Abbreviation: PE
Zip Code: 78228
Residence Life
The Village at St. Mary's
Leies Hall, Rooms 101-105
Office Hours
Monday through Friday
8 a.m. to 5 p.m.
Ready to Apply for Housing?
Apply now on the StMU Housing Portal.