Welcome to the Office of Student Accessibility Services
The Office of Student Accessibility Services (SAS) supports equal access of qualifying individuals with documented disabilities and certain medical conditions to all educational opportunities, programs, services, and activities. The department strives to foster student's active participation in the accommodation process. The student is given the opportunity to engage in identifying reasonable accommodations to assist with eliminating barriers to the learning experience.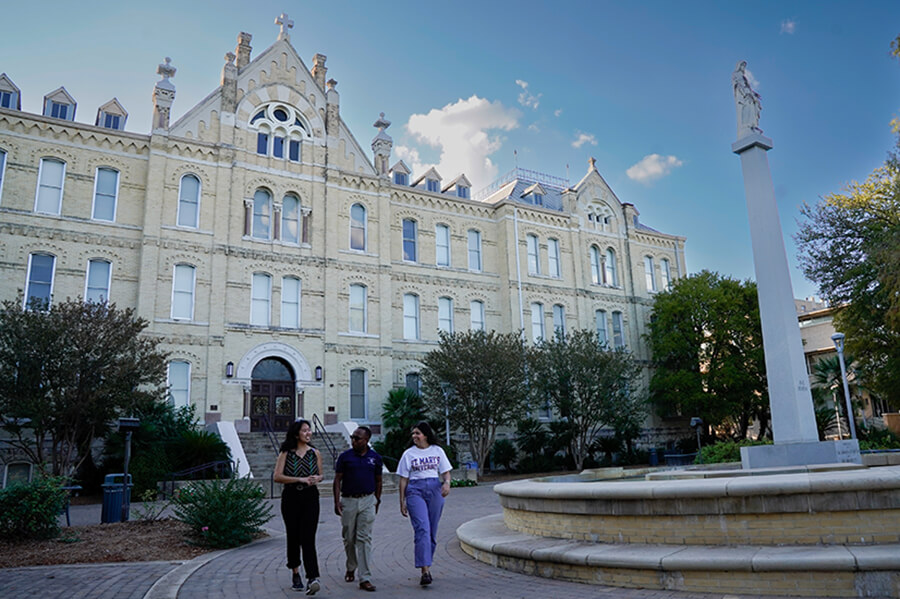 Student Accessibility Services Mission

The Office of Student Accessibility Services strives to empower students with disabilities and certain medical conditions to gain success and access to the educational, professional, and personal opportunities afforded with the skills of self-reliance and self-advocacy on campus and in the community.

St. Mary's University policy prohibits discrimination on the basis of age, disability, gender, race, color, sexual orientation, national origin, religion, and protected veteran status. The student's confidentiality is protected under Family Educational Rights and Privacy Act (FERPA).

St Mary's University is committed to compliance with the statutes and regulations of nondiscrimination due to disability conditions in admission, treatment, or access to its educational programs or activities and in employment in the University's programs or activities.

The Americans with Disabilities Act (ADA) is a federal civil rights protection that seeks to assure equality of opportunity, full participation, independent living, and economic self-sufficiency for disabled people. To achieve these objectives, the law prohibits covered entities from excluding people from jobs, services, activities, or benefits based on disability.
Accommodation Support and Services
Student Accessibility Services offers a variety of services and resources to students with documented disabilities including:
Emotional Support Animals

Title IX Pregnancy Adjustments
Once accommodations have been identified and agreed upon, an accommodation letter will be processed and provided to the student within 5 to 14 business days. Undergraduate and graduate students will receive their Letters of Accommodation via email and should then share their letter with each of their faculty as soon as possible. For law students, letters of accommodation will be shared directly with the Assistant Dean for Law Student Affairs, who then helps coordinate with law faculty.
Operating Hours: Monday to Friday, 8 a.m. to 5 p.m.

To get started, students are encouraged to schedule an appointment by contacting us at accessibility@stmarytx.edu, 210-436-3135 or 210-431-5080. The Office of Student Accessibility Services is located in the Center for Life Directions Building room 139.

If you have previously received accommodations at St. Mary's University and need to renew your letters of accommodation, please visit our Gateway page and click on Request for Letters of Accommodation.