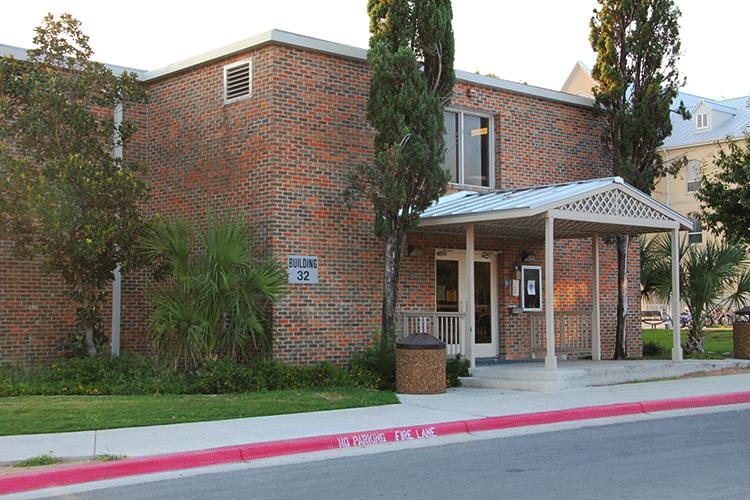 Lourdes Hall is a primarily freshman and first-year hall. This two-story hall has rooms configured to house two residents of the same gender per room with a private bathroom and built-in closets and drawers. These rooms come with two beds, desks and chairs. Lourdes has a full kitchen available for residents to request to use. Lourdes has two entrances and all rooms open to an interior hallway.
Quick-View Features
 $3,265 (Per semester in 2018-2019)
 Freshman and first-year hall
Rattlers Have HEART LLC
 Double room
 Private bath
 Same gender by room
Hall Information
Lourdes Hall Office
210-436-3936
---
---
---
Furniture
Twin bed
Desk
Chair
Built-in closets and drawers
Sink

Amenities
Moveable furniture
Full kitchen
Common area
Pool table

---
Rattlers Have HEART
If you are interested in wellness and the great outdoors, then consider joining Rattlers Have HEART! You'll have the opportunity to visit nearby recreation areas to go hiking, kayaking or camping. As a freshman in this community, you will also take your freshman seminar class together so you can get to know each other both inside and out of the classroom.
Office of Residence Life
The Village at St. Mary's
Leies Hall, Rooms 101-105
Office Hours
Monday through Friday
8 a.m. to 5 p.m.