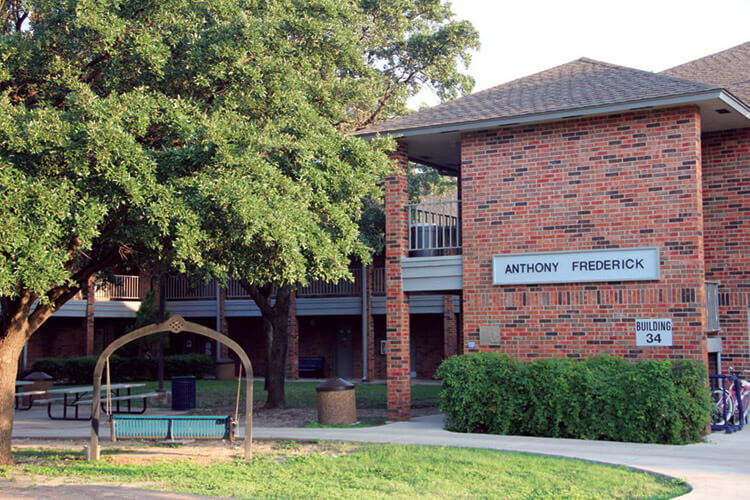 Anthony Frederick Hall, also known as AF, is home to the
Marianist Leadership Living Learning Community
open to all classifications of undergraduate students approved by the Marianist Leadership Program Coordinator. Limited space is available for students not in the Marianist Leadership program. This two-story residence hall is part of
The Village at St. Mary's
and offers a private exterior room entrance that faces a courtyard. Each room has a private bathroom with two people of the same gender in each room.
---
---
---
Furniture
Twin bed
Desk
Chair
Built-in closets
Sink

Amenities
Moveable furniture
Located in The Village at St. Mary's
Private entry
Courtyard

---
Marianist Leadership Living Learning Community
The Marianist Leadership LLC is available for those students accepted into the Marianist Leadership Program. Students accepted into this program live together, take their freshmen seminar class together, and engage in leadership and faith development throughout the year. Community service and social justice activities are a large part of this program as well.
Office of Residence Life
The Village at St. Mary's
Leies Hall, Rooms 101-105
Office Hours
Monday through Friday
8 a.m. to 5 p.m.