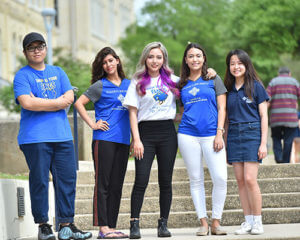 The Intensive English Program (IEP) at St. Mary's University is designed to provide international participants and other interested people the English language training necessary to learn English in order to prepare them to communicate in an academic and/or professional setting.
In addition to offering quality general English language instruction, St. Mary's University's Pathway Program provides prospective participants who do not meet English language requirements for admission to St. Mary's University an opportunity to develop the level of proficiency needed to study at the post-secondary or graduate levels. Finally, for family members of our international students, the IEP provides an opportunity to develop English language skills during their time in San Antonio.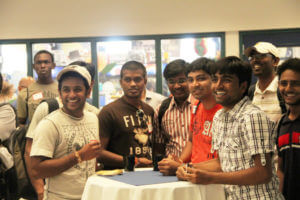 The Intensive English Program complements the St. Mary's University mission by creating opportunities for improved communications between peoples from different societies and cultures. Communication is the cornerstone of understanding, and understanding is essential for leadership. The Intensive English Program supports international students by honing their oral and literate communication skills so that they will be successful in future academic and professional endeavors.
Important Dates
Spring 2019
International Student Check-in and Orientation: Monday, Jan. 7
Placement Testing: Tuesday, Jan. 8
First Day of Class: Monday, Jan. 14
Last Day of Class: Tuesday, April 30
Summer 2019
Placement Testing and Orientation: Tuesday, May 14
First Day of Class: Monday, May 20
Last Day of Class: Tuesday, July 16
About the Intensive English Program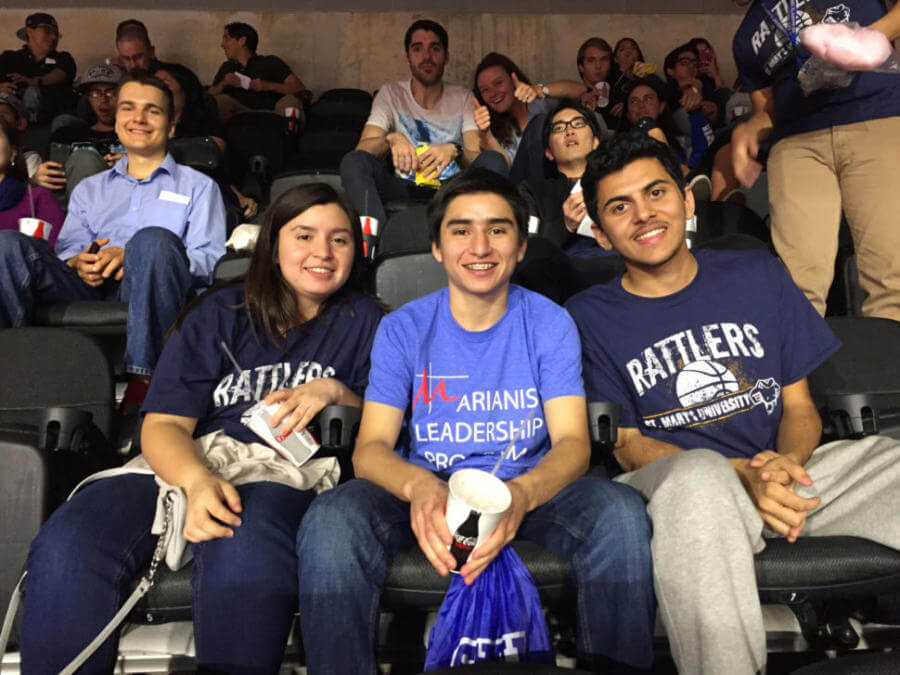 The Intensive English Program at St. Mary's has five levels: Level 1, Level 2, Level 3, Level 4, and University Preparation. Each level has 14 to 20 hours of coursework. Our instructors offer three types of courses: listening and speaking, reading and writing and grammar.
In addition, University Preparation courses may also offer the following: IELTS/TOEFL/GRE classes, academic presentation skills, and advanced academic writing. The program is rigorous. All students are expected to spend at least one hour per week doing homework for each class. Full-time students (F1 visa) are expected to attend all courses within their level. Part-time students (F2 visa) may select the courses that best meet their needs and interests.
Before classes begin, the IEP staff will assess students to determine which level best fits their needs. A Certificate of Completion will be awarded to participants who successfully complete Level 4 and/or University Preparation.
Classes are small and personalized. Individual tutoring help is also available. For prospective students, the IEP curriculum prepares students for college-level programs; hence, the IEP is an option for those international students who do not have the required TOEFL/IELTS scores necessary for admission to St. Mary's or other institutions of higher education where English is the primary language of instruction.
Get details
Pathway Program
St. Mary's University offers students who meet all University admission requirements, except for the English proficiency requirement (TOEFL 79/IELTS 6.0 or higher), a pathway to admission to select graduate programs. The Pathway Program is not equal to a conditional acceptance to an academic program, but waives the language requirement upon completing the Intensive English Program University Preparattion Level courses successfully.
For more information regarding our Pathway Program, please contact Martha Kwon, Assistant Director at 210-431-2205 or hkwon1@stmarytx.edu.
IEP Tuition and Fees
Spring 2019 Tuition and Fees
Rates are per semester.
Tuition (Full-time)
$3,400
Tuition (Part-time)
$1,900
Student Activity Fee (Full-time)
$330
Student Activity Fee (Part-time)
$170
Information Services Fee (Full-time)
$100
Information Services Fee (Part-time)
$50
Health Insurance
$1074
Books
Included in tuition
Refund Schedules
IEP Refund Schedule for Fall and Spring Terms*
*If a student is in the United States on an F-1 student visa, they must be enrolled full time to keep their legal status with immigration. Tuition refunds for Official Withdrawals are prorated based on the schedule below and no refunds are made for withdrawals after the fifth week of the term for fall and spring, or third week for summer.
Time of Withdrawal
Refund Amount
On or before the end of the first week of class
100 percent
On or before the end of the second week of class
90 percent
On or before the end of the third week of class
80 percent
On or before the end of the fourth week of class
70 percent
On or before the end of the fifth week of class
60 percent
After the end of the fifth week of class
No refunds
IEP Refund Schedule for Summer Term*
*If a student is in the United States on an F-1 student visa, they must be enrolled full time to keep their legal status with immigration. Tuition refunds for Official Withdrawals are prorated based on the schedule below and no refunds are made for withdrawals after the fifth week of the term for fall and spring, or third week for summer.
Time of Withdrawal
Refund Amount
On or before the end of the first week of class
90 percent
On or before the end of the second week of class
80 percent
On or before the end of the third week of class
70 percent
After the end of the third week of class
No refunds