Alejandra "Alex" Lopez (B.A. '99, M.P.A. '02)
Economic Development Director, City of San Antonio
by Alex Z. Salinas (B.A. '11, M.A. '19)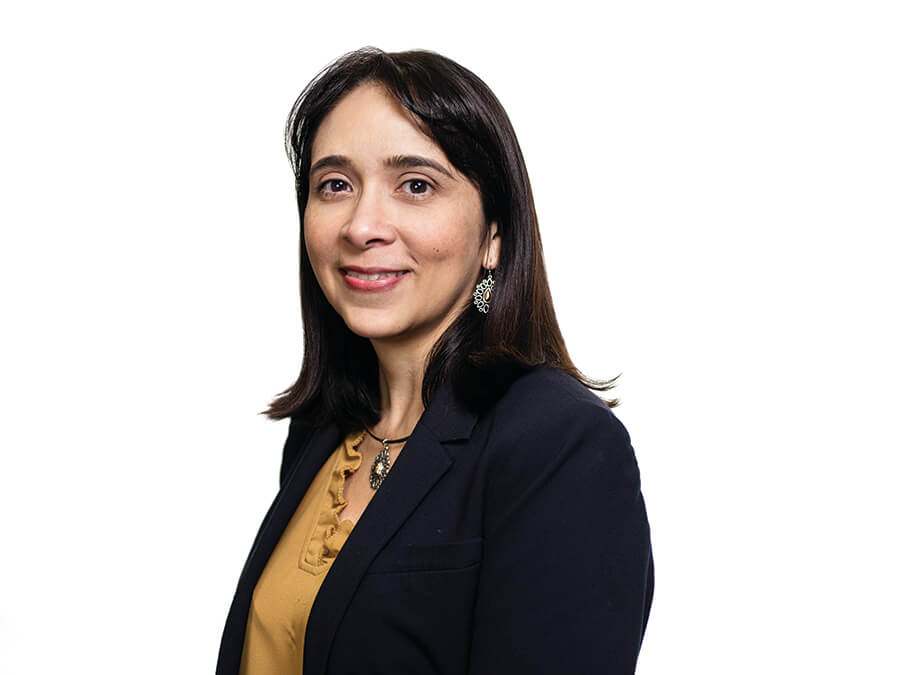 Q: What have you learned about yourself during the COVID-19 pandemic?
A: The pandemic has made me appreciate interactions with people much more. … As an introvert, I often find prolonged interactions, especially with strangers or only casual acquaintances, quite exhausting. Initially, physical distancing measures did not bother me much. But as the months have gone by, I feel more disconnected from friends and work team members, even though we are on video calls nonstop. The energy from human interaction cannot be replicated on the screen. … I have also appreciated the opportunity to spend more time with my daughter. She is a senior in high school and will be going away for college next fall. Of the many challenges this pandemic has created, I will always remember this extra time I'm getting with her.
Q: How has the COVID-19 pandemic impacted your professional life?
A: Our Economic Development team is quite nimble and effectively navigated through technological challenges. But there was no way for us to fully prepare for the magnitude of impact the pandemic has had on our economy. It has been especially challenging to see the disproportionate impacts the pandemic has had on our neighbors who already experienced the most barriers. 
For the first couple months, it felt unreal to see the unemployment figures. I would brace myself on Thursday mornings, when national unemployment claim numbers are announced. Our work eventually shifted from response to recovery and has not slowed since April. I helped staff a COVID-19 Community Response Working Group that identified small business and workforce development recovery strategies. I was also part of the team that developed the City's Recovery and Resiliency Plan, which was approved by the San Antonio City Council in early June. I now have the privilege of executing the critical work associated with small business support and workforce development strategies included in that plan.
Q: How have you reflected on your role in continuing the St. Mary's mission during this time?  
A: A commitment to service, focusing on those most in need, remains at the core of my personal and professional work. In particular, from an economic development perspective, I always remember that my work is in service to the people, our residents. We do what we do — help entrepreneurs launch new ideas, support small business owners, recruit and retain corporations that create well-paying jobs — centered around our residents, their well-being and economic inclusion.
Q: How do you feel your St. Mary's education helped prepare you for a leadership role, especially amid uncertainty?  
A: I have often remembered the following concept from an introductory philosophy class: flexibility is a sign of life; the human body stiffens after death. This pandemic has required extreme flexibility, which doesn't always come easy for analytical, systems-oriented people like me. The need to execute at the speed of relevance is critical, pivoting and iterating along the way.
I have grown weary of the phrases "new normal" or "post-COVID," maybe because I don't think we have reached either of these milestones. In my heart and in my mind, I firmly believe we will emerge from this pandemic as a stronger community by closing the gap between those who experienced growth and prosperity and those who, for generations, have been excluded from it.