Robbie Bishop-Monroe, D.B.A.
Assistant Professor of Accounting
by Alex Z. Salinas (B.A. '11, M.A. '19)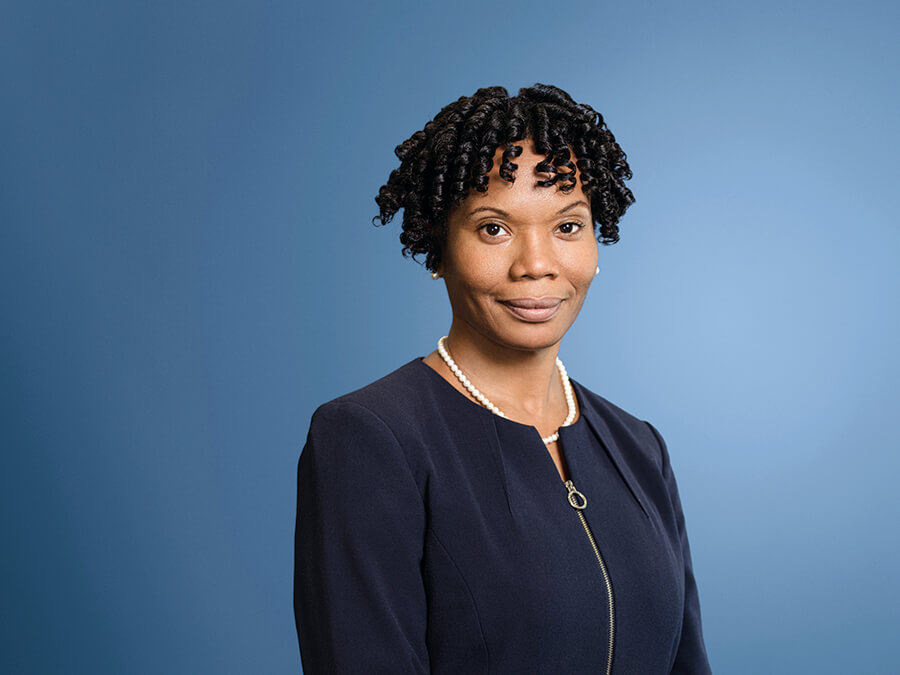 Q: What was your approach in switching to online learning quickly?
A: First, to immediately adjust my mindset and accept that I would not be able to see my students in person and capture the in-person synergy from our class sessions. This was difficult to embrace. However, it challenged me to be creative with developing a remarkable virtual classroom experience.
Overall, my primary focus was on making the transition smoother for my students while incorporating the mission of St. Mary's University into the new online learning experience. I achieved this goal by adapting to a change in academic instructional delivery. For example, I've implemented multiple methods of engagement in my online courses. I was able to educate students in the family spirit by exhibiting flexibility and understanding while holding standards of educational excellence to provide an integral education.
Q: What are some new teaching methods you've  begun using?
A: I created a lightboard video presentation to teach a bank reconciliation concept, launched polls during the virtual teaching sessions to engage students, created a virtual Zoom background based on a real picture from my classroom, and hosted guest speakers on Zoom for our class.
Q: What has been most beneficial about virtual experiences? 
A: I was able to expand my availability to the students through flexible options. For example, I hosted virtual expanded office hours through Zoom including some weekend timeframes.