Juan Ocampo, Ph.D.
Associate Professor of Mechanical Engineering and Co-Director of the Community for Teaching and Learning
by Alex Z. Salinas (B.A. '11, M.A. '19)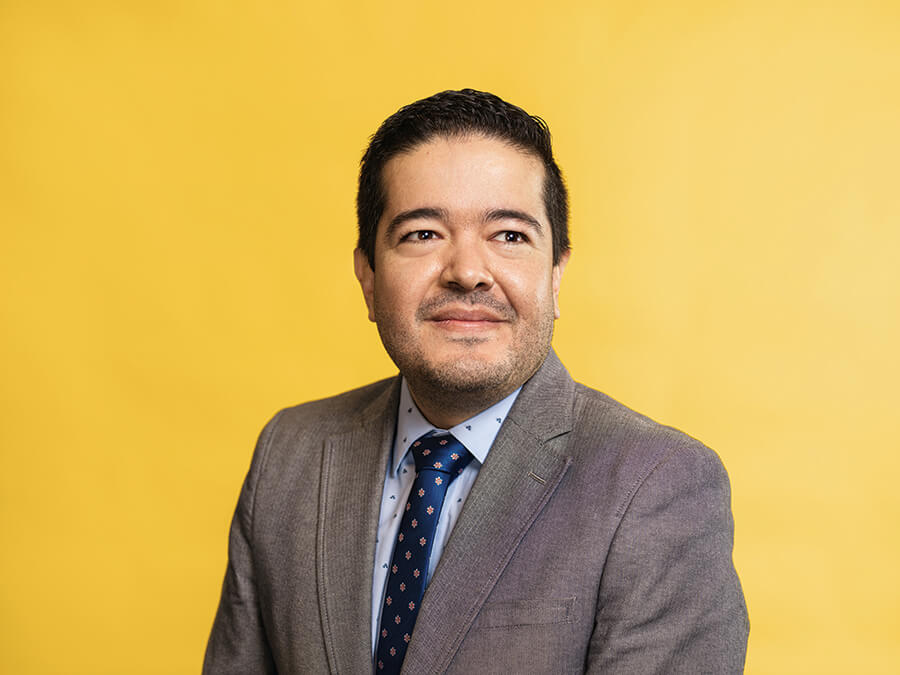 Q: What are some new teaching methods you've  gained this year?
A: Flipping the classroom and asking students to be prepared before they showed up to class so we can use class time for discussions and active learning. I also used Zoom breakout rooms to do project-based learning, which is to give a prompt or an activity to students so they can solve it as a group. They then come back to the main section in Zoom to share their ideas with the whole class.
Q: What has been your biggest area for growth in teaching online thus far?
A: To create assessment activities to better engage my students in an online environment. Some of those activities include coming up with no trivial, or single-solution, design problems, which students will discuss as a group and find the best solution for an engineering problem. For example, I asked my students to design a machine to build tall structures without using a crane using the principles of strength of materials. I was very happy with how creative they were in developing their designs.