Prior to Spring 2020, Academic Technology Services provided Online Teaching Certification to about 12 faculty members each semester. Between April and the start of Fall 2020 classes, a staggering 170 faculty members completed the training.
"I don't know how many hours we slept," Executive Director Jeff Schomburg quipped. "I need about a year's worth of rest and recuperation."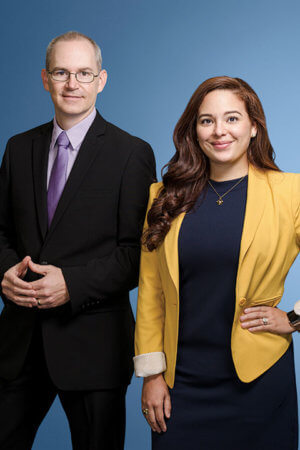 The small team worked tirelessly to prepare as many professors as possible for online instruction.
"If we do everything we can to support the passion to teach, St. Mary's will continue to scale to whatever challenges it has ahead," Schomburg said.
Felicia Cruz (B.A. '12, M.A. '14), Ph.D., Director of Online Learning and Curriculum Innovation, felt blessed to give back to the faculty who once helped her.
"It was our time to really step up and show everyone that we're here to help," she said. "We did everything we could with the amount of time and resources that we had. All with a smile on our faces."