Winter Musical Theatre Camp
Throughout this weekend camp, students ages 14-19 will rehearse a selection of Broadway songs spanning a variety of classic shows, celebrated composers and lyricists. The camp will end with a showcase compiled of ensemble dance numbers, riveting group scenes and heartwarming solos.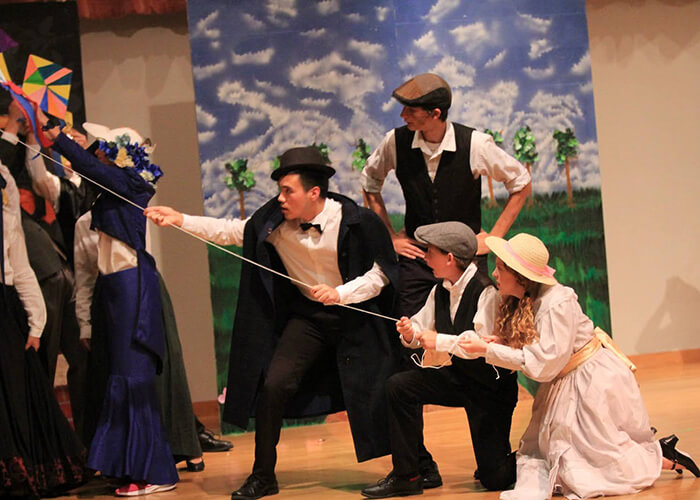 $100 per student
$75 sibling discount (apply code "SIBLING" at checkout)
Meals: Students will bring a sack lunch; dinner will be provided.
Students will also come together in the evenings for a fun and faith-filled retreat. This time as a community gives students the opportunity to support each other and grow closer as an ensemble through prayer, discussion and reflection activities. The retreat always focuses on themes and questions present in this year's musical, offering a meaningful accompaniment to the rehearsal process.
2019: Bye Bye Birdie (Our premiere performance)

2021: Rodgers & Hammerstein's Cinderella

2023: Fiddler on the Roof

Auditions: After registering, you will receive info regarding an optional Zoom audition to happen at a later date. These audition slots are for students particularly interested in performing a solo. Upon solo audition registration, students will receive the audition cuts and materials to prepare for the audition.

Tickets are free with a suggested donation of $8 per adult, $5 per student

Parking is free and available in Lot C.

Doors open half an hour before the performance.
Musical Theatre Camp Services

In preparation for the Saturday performances, students will spend the mornings and afternoons rehearsing scenes, music, and choreography from the musical. In these rehearsals students will learn:

Theatre/music/dance – specific language

Healthy vocal and dance practices

Improvisational techniques

Leadership on and off stage
Summer Musical Theatre Camp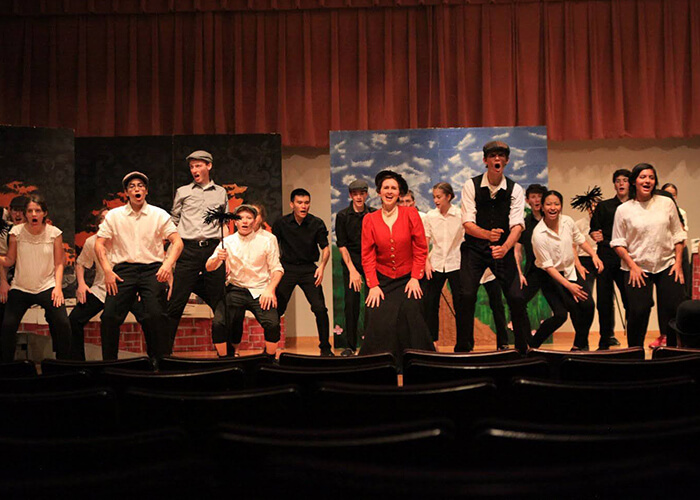 St. Mary's Musical Theatre Camp is a fun and unique experience that offers students ages 14-1* the opportunity to learn a full-length Broadway musical in just one week. Ending the week with two performances free to the public, every student will have a chance to showcase skills learned on the stage or behind the scenes.
Stay tuned for information about our Summer 2024 Musical Theatre Camp.
St. Mary's University Musical Theatre Camp
"It was the most welcoming thing I've ever been to…It was amazing to know more people who love theatre and fine arts like I do."

2021 Camper
"This camp is truly an experience: It's an amazing environment and the people are amazing. You create such a strong bond with the people that you won't find anywhere else all while having fun and putting on a play."

2019 Camper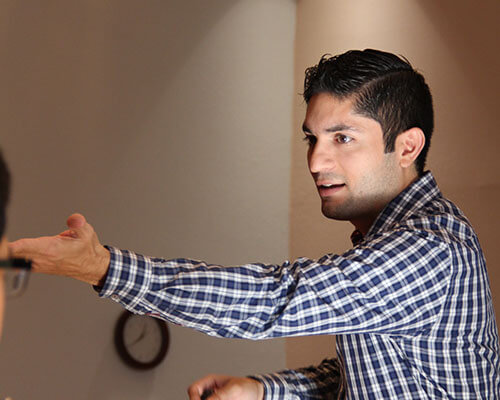 For more information about the St. Mary's University Summer Music Camp, contact Department of Music Chair Matthew Mireles, D.M.A.
Matthew Mireles, D.M.A.
Assistant Professor of Music and Director of Bands
St. Mary's University