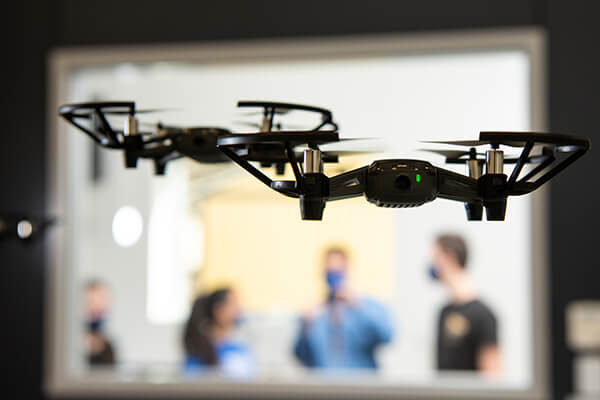 Session 1: July 5-July 9, 2021
Session 2: July 12-July 16, 2021
Check-in: 8:30 a.m.-9 a.m.
Check-out: 4:30 p.m.-5 p.m.
Drone Camp is designed for high school students and students admitted to the School of Science, Engineering and Technology that have not declared a major.
Cost: FREE
Students will be required to deposit $100, which will be returned if the student completes the workshop.
The application deadline has been extended to June 18, 2021.
Introduction to drone concepts
Introduction to drone operations and piloting (they will fly drones)
Drone hardware components, design, and implementation (they will build a drone from scratch)
Drone programming concepts, design, and implementation (they will program drone flights)
Safe, legal, and ethical use of drones
Drone applications and careers