The St. Mary's University Music Department invites you to enjoy our performances throughout the academic year. Most performances are free and open to the public.
View videos of our performances
Jazz Night at the Pub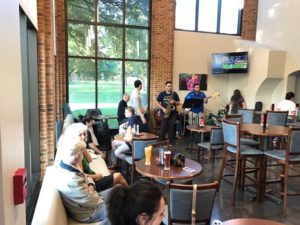 Hang out and listen to our awesome jazz students perform Monday nights at The Pub on the St. Mary's University campus from 7 to 10 p.m. Listen to the music and enjoy a relaxing evening with friends, or bring your instrument and jam with the combo. Brought to you by the St. Mary's University Department of Music and Student Life, Jazz Nights at The Pub are open to the public. The bar and grill will also be open for service.
Performers include St. Mary's University jazz students, alumni, professors and any community members looking to jam. Performances will feature different ensemble sizes, from small combos to the full St. Mary's Jazz Orchestra.
Fiesta Jazz Festival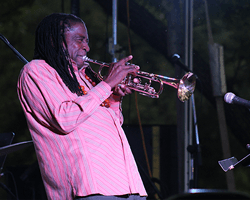 One of our premier events of the year is the annual Fiesta Jazz Festival and World Class Jazz Concert, held each year during San Antonio Fiesta Week. This is an official Fiesta event held on the St. Mary's University campus.
Learn about our Fiesta Jazz Festival
More upcoming public performances: