The St. Mary's University Music Department invites you to enjoy our performances throughout the academic year. Most performances are free and open to the public.
One of our premier events of the year is the annual Fiesta Jazz Festival and World Class Jazz Concert, held each year during San Antonio Fiesta Week. This is an official Fiesta event held on the St. Mary's University campus.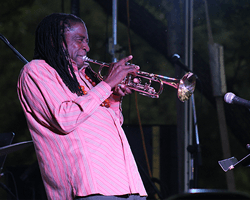 More upcoming public performances:
Sorry, there are no events to display.