Pre-Engineering Robotics and Java Programming Summer Program
This camp has been cancelled for Summer 2020. Please check back for the availability of Robotics Camp Summer 2021.
The Pre-Engineering Robotics and Java Programming Summer Program is a special 10-day summer program designed to give middle school or high school students with an interest in science and engineering an opportunity to explore engineering as a career.
Students may apply if they are currently enrolled in a middle school or high school in Texas, and have an interest in engineering. Because of the size limit of the camp, please submit your applications at your earliest convenience.
Robots! Students experience the thrill of mastering basic concepts in robotics and computer programming while solving challenging problems.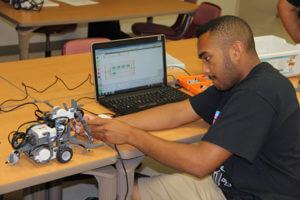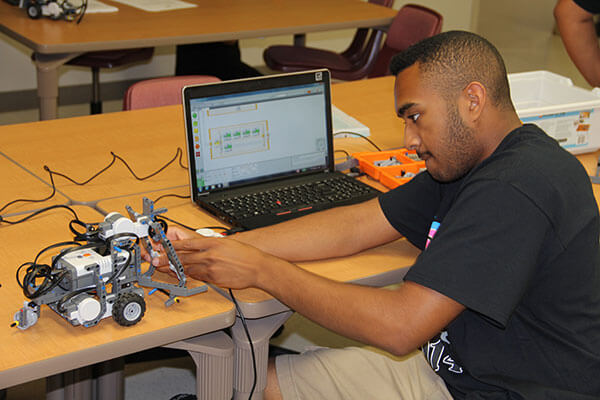 Sessions will include hands-on activities on robotics using Lego Mindstorm NXT kits, programming, and problem-solving. During the camp, there will be a field trip where participants will observe engineers working on interesting projects, such as space research. There will be visiting engineers to share their experiences with us. St. Mary's staff will provide information about the University applications and financial aid. Students will engage in campus tours and many fun activities at our University.
For more information, contact the Program Directors: