Dates: Various weeks (M-F) from June 20, 2022 through July 29, 2022

Cost: Free and lunch is included ($586 scholarships for each camper are sponsored by the Texas Workforce Commission)

Location: The camps will be held on the campus of St. Mary's University in San Antonio, or online if St. Mary's University or government entities restrict face-to-face summer camps due to COVID-19.

Prerequisite: Participants need some typing skills, such as knowing where the letters are on a keyboard already.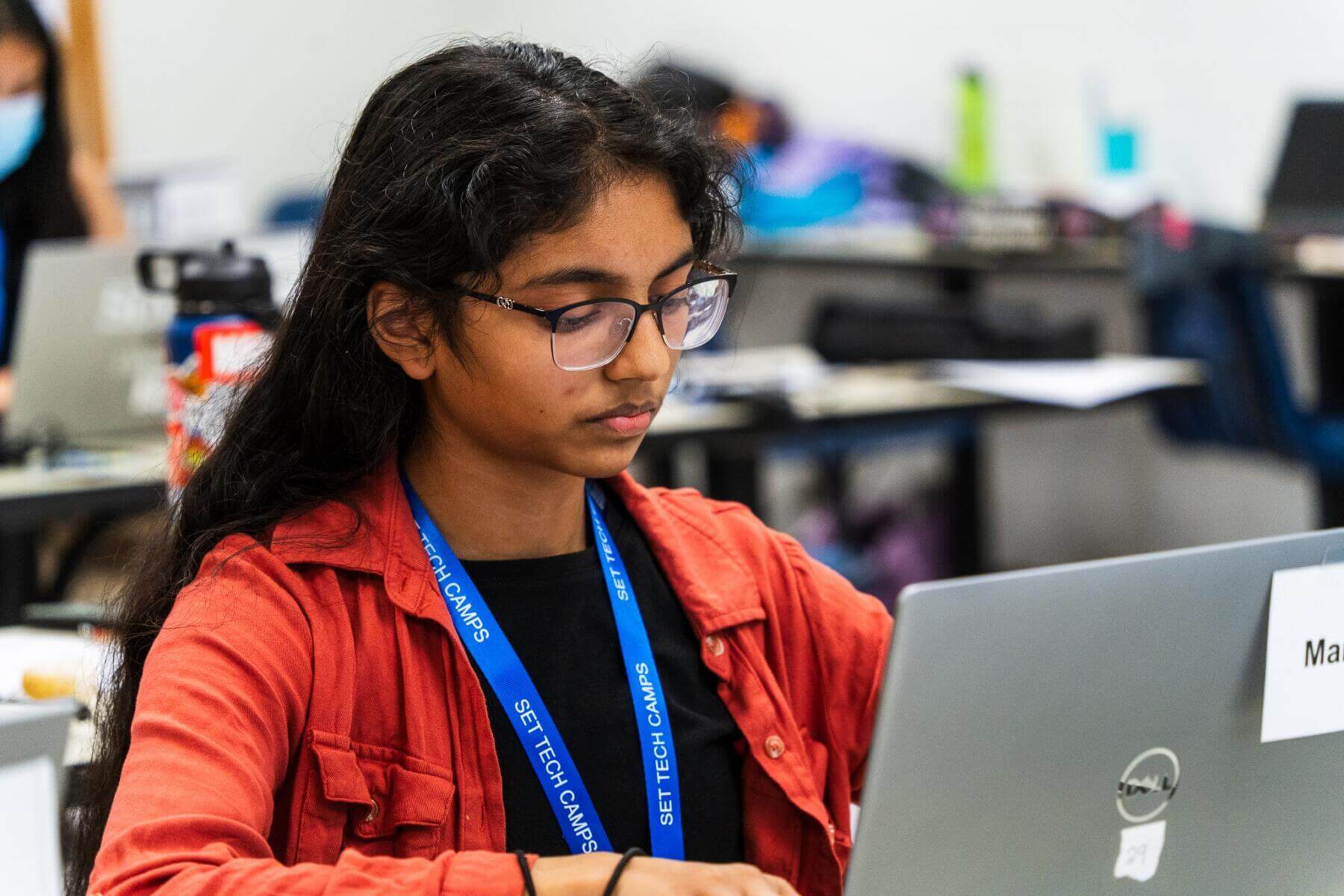 Campers can sign up for up to three camps on a first-come, first-served basis. Preference is given to students in underrepresented groups in technology and are in the 9th and 10th grades.
The SET Tech Camps include eight, one-week camps at St. Mary's University about technology. The camps, limited to 18 students per camp, are taught by St. Mary's professors and are for students who are at least in 9th grade in 2021-2022 and 14 years old by June 13, 2022.
Campers will learn about various topics, languages and tools within the computer science and engineering fields. Each camp will see various technology laboratories on field trips around the St. Mary's University campus. Each camp has a student project that can be shown to family on the last afternoon of the camp.
All camps meet Monday through Friday from 9 a.m. to 4:30 p.m., with an extra hour on Friday to complete showing projects. Participants can be dropped off between 8:00-9:00 a.m. and picked up between 4:30-5:30 pm.
For more information, contact:
Claudia Araiza
Administrative Coordinator, Computer Science Department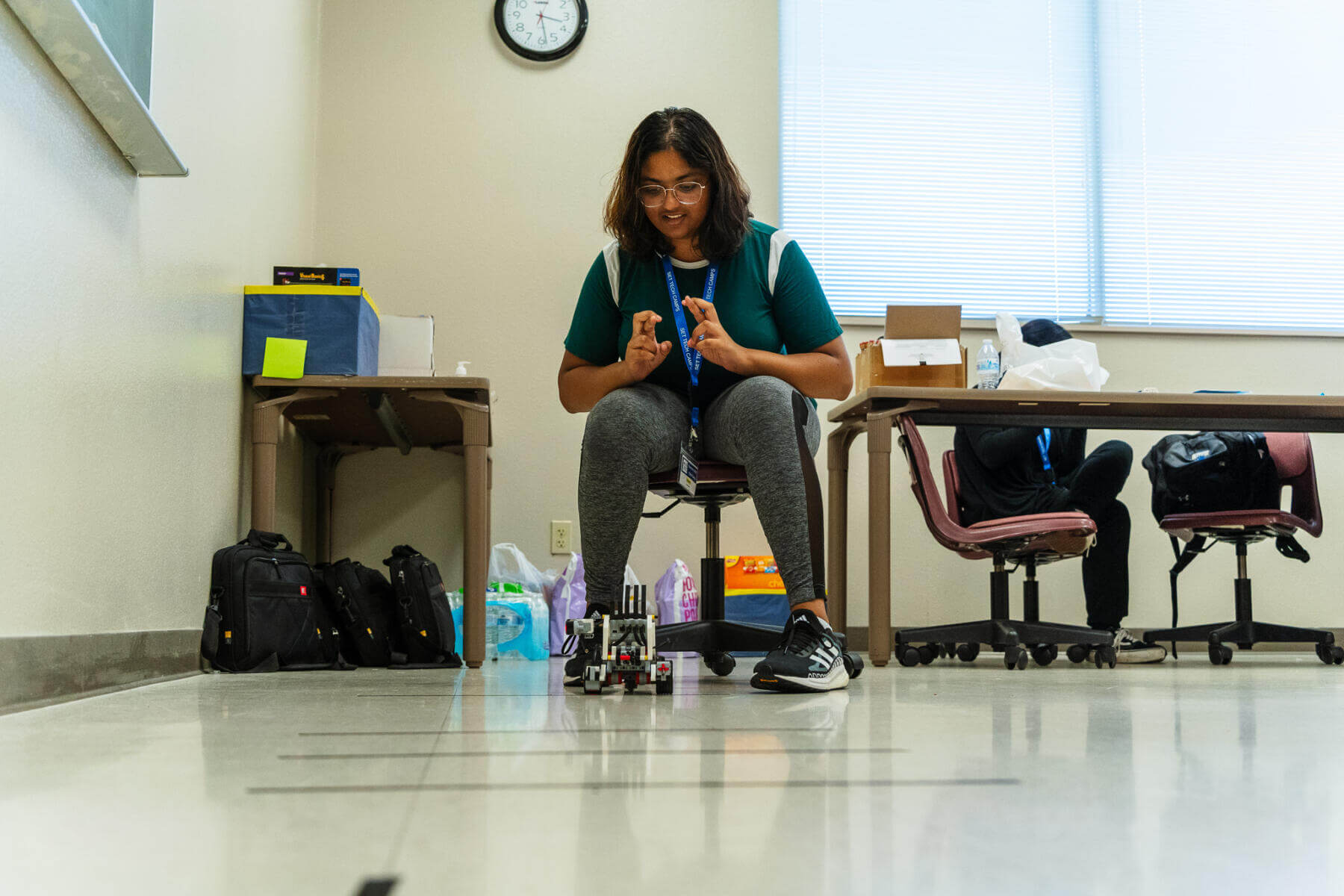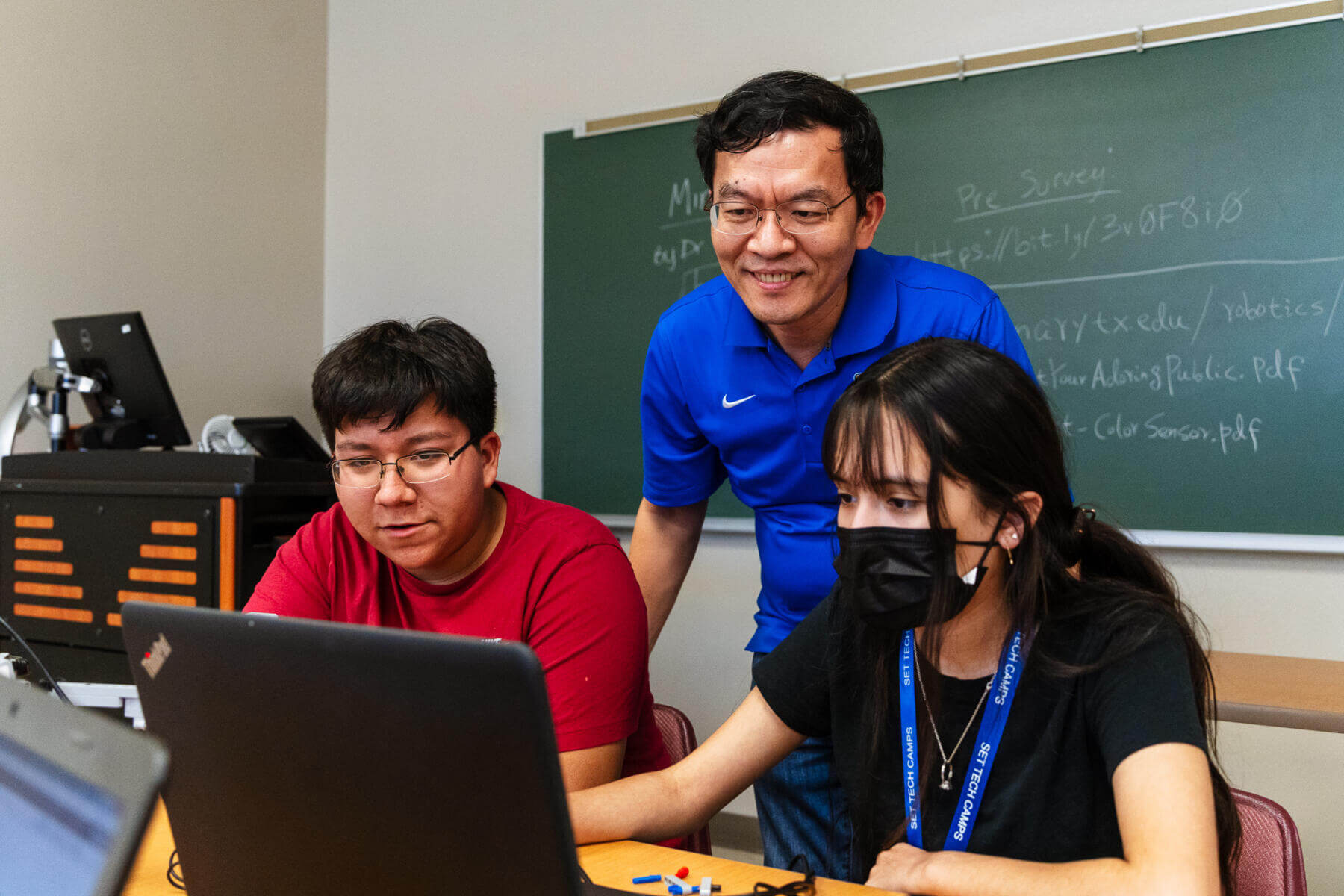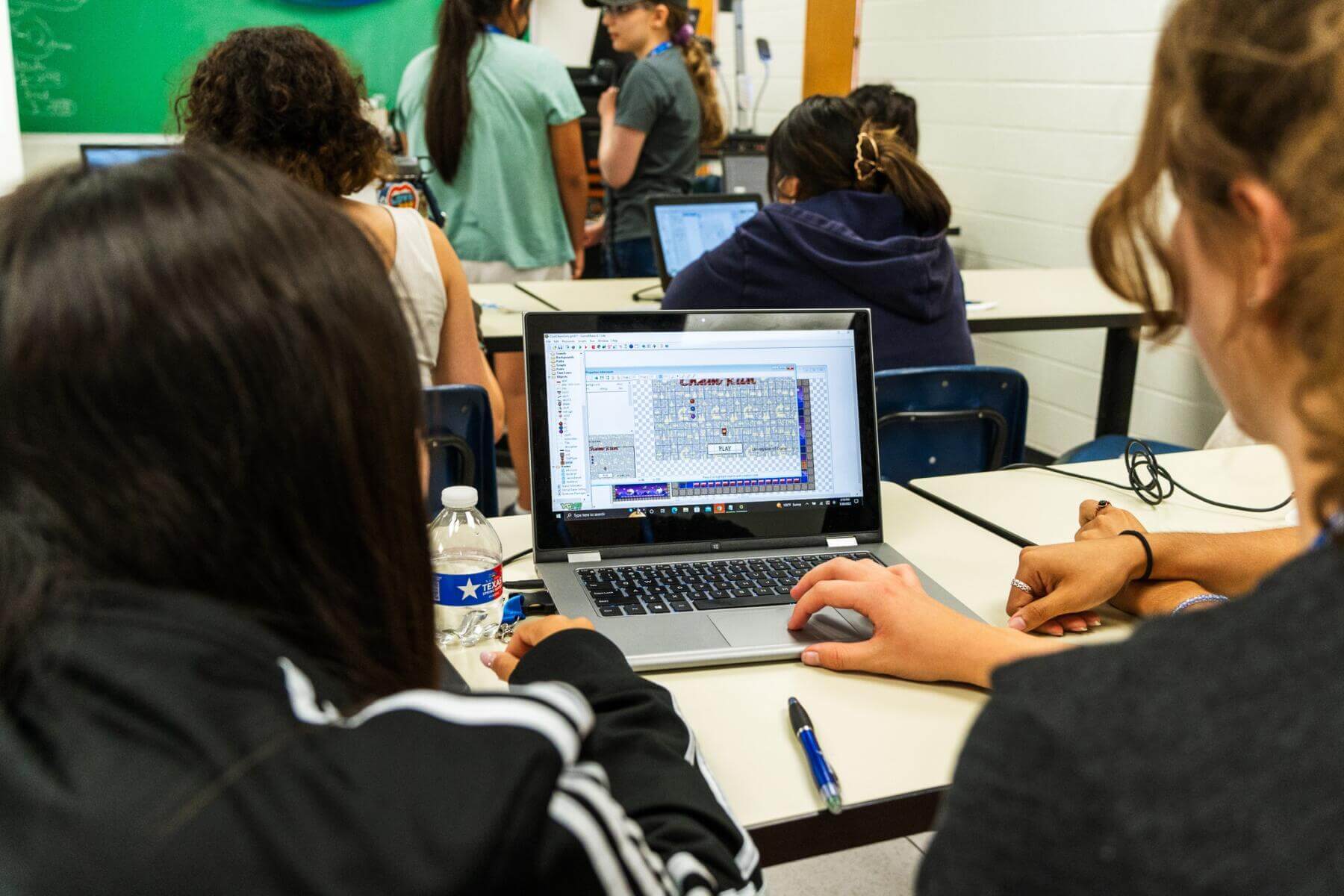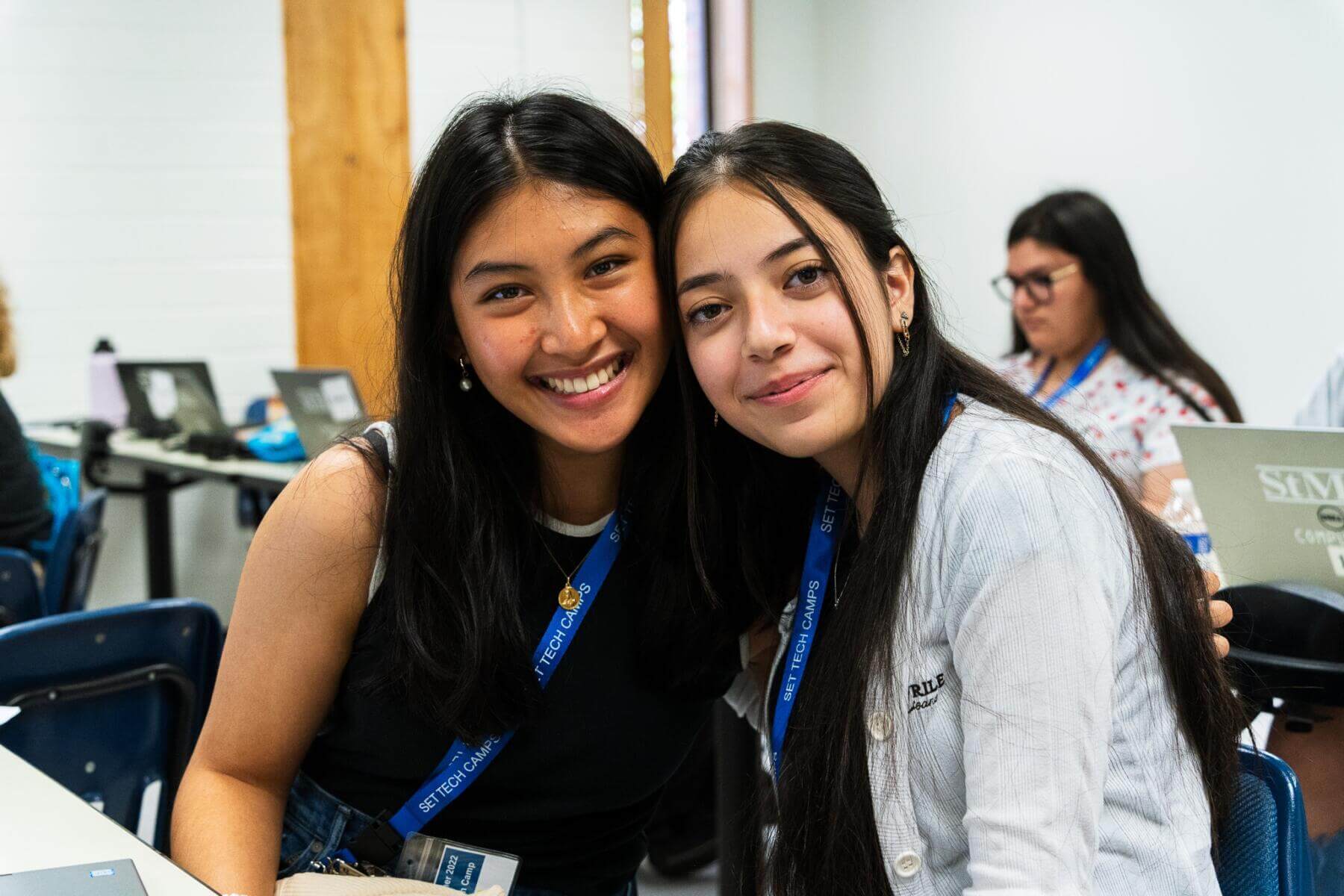 Below are brief descriptions of each camp:
Cybersecurity and Mobile Programming – FULL
Participants will see and try out cybersecurity threats and attacks, and they will create mobile apps.
Participants will build and program robots with movement and sensors.
Programming with Python – FULL
Participants will solve programming problems and develop graphics.
Participants will pilot, build and program multi-rotor drones.
Machine Learning and Data Science (for females) – WAITLIST OPEN
Participants extract and explore data using machine learning models.
Game Development (for females) – SPOTS STILL AVAILABLE
Participants will design and create simple computer games using GameMaker.
Operations Research and Java Programming – WAITLIST OPEN
Participants will learn real-world operations research problems and solutions, and they will learn how to program in Java.
Operations Research and Web Development – FULL
Participants will learn real-world operations problems and solutions, and they will learn some HTML, CSS and JavaScript.