Upward Bound helps high school students from SAISD and JISD get better prepared to succeed in college. In a warm and nurturing environment on a college campus, participants receive numerous educational advantages. About 774 Upward Bound Programs across the nation serve college-bound high school students. St. Mary's University has hosted Upward Bound since 1967.
Upward Bound is one of several educational opportunity programs referred to as TRiO Programs (initially there were three) funded by the U.S. Department of Education.
The goal of TRiO Programs is to increase enrollment and graduation from college among underrepresented populations.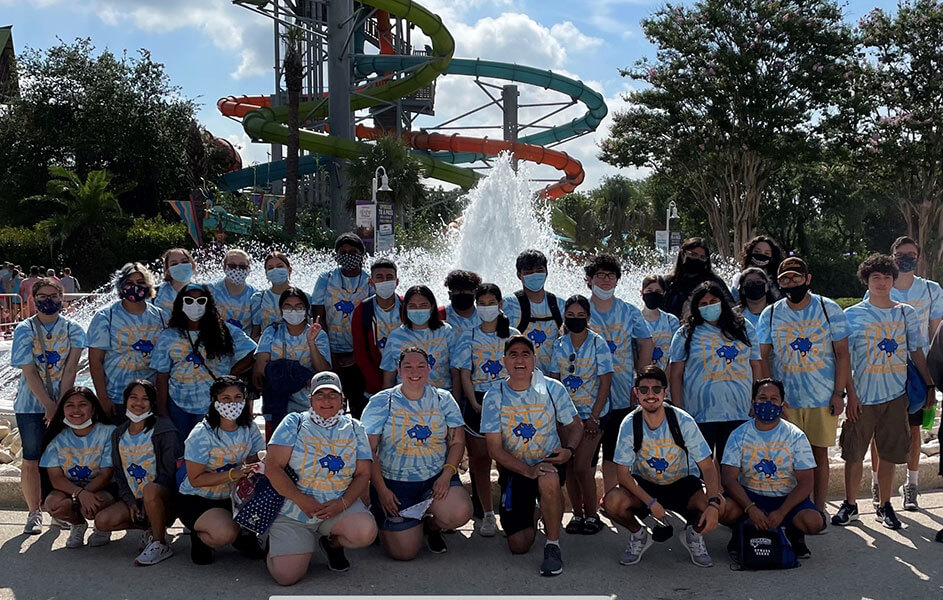 Funded by Congress under Title IV of the Higher Education Act of 1965 and administered by the U.S. Department of Education, more than 1,000 universities, community colleges and agencies offer TRIO Programs throughout the United States.
TRiO programs help students overcome class, social and cultural barriers to higher education.
Upward Bound at St. Mary's partners with the following high schools:
Graduates of TRIO Programs pursue careers in:
How Does Upward Bound Work?
If selected for participation in Upward Bound, participants and their parents or guardians must make a commitment for the participant to make satisfactory academic progress. Participants must actively participate in the following program sessions:
All participants will continue to receive support through completion of their post-secondary education.
Recent research clearly shows that students who complete the Upward Bound program are four times more likely to earn an undergraduate degree than their peers from similar backgrounds who did not participate in this premier college preparatory program. Upward Bound's successful impact results from personalized instruction and guidance by teachers and staff, who care and can communicate well with students; small class sizes; student involvement; and quality services.
Upward Bound provides answers to questions that participants and their families may have about pursuing a college education. Participants visit various college campuses while enrolled in Upward Bound and obtain valuable information concerning options for various opportunities within higher education. Upward Bound offers assistance to participants with the following processes:
Completion of College Application
Fee Waivers for College Applications
If selected for participation, all educational expenses related to enrollment in Upward Bound, including the costs of tuition, fees, residence hall, meals, field trips, books, supplies and transportation are fully paid by the St. Mary's University Upward Bound Program.
During each academic year, participants participate in a fun-filled learning experience virtually and on the campus of St. Mary's University on Saturday afternoons from October through May.
Services offered to our participants include guidance with respect to educational and career opportunities, group and individual counseling with respect to personal and social development, tutoring and field trips.
Participants may receive bus tickets to cover the cost of their transportation to and from campus, as well as fee waivers for college entrance exams.
College preparatory activities include valuable opportunities to advance in core academic areas including:
Each summer, participants are provided an exciting, simulating college-going experience for six weeks (Monday through Friday) through St. Mary's University.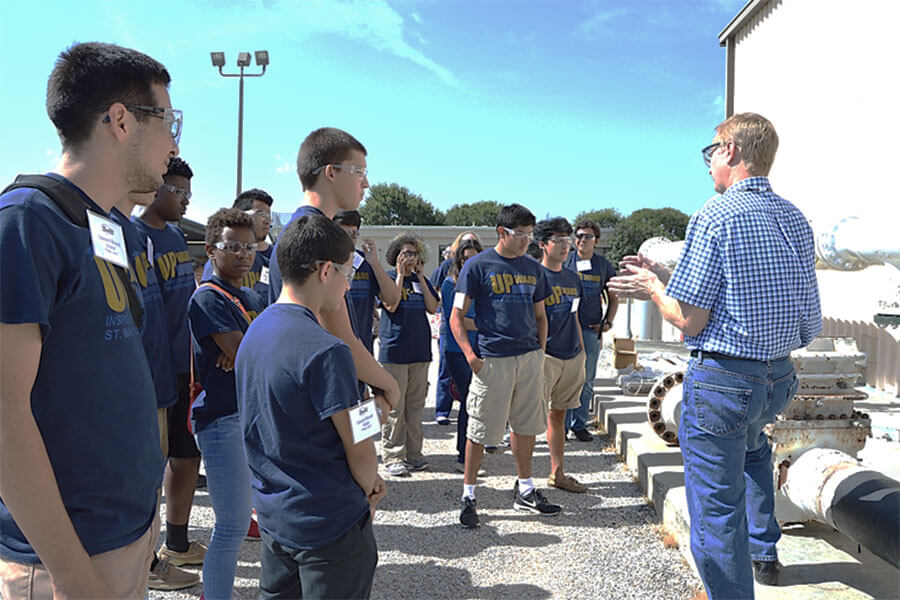 Participants who have demonstrated academic excellence, regular attendance throughout their enrollment in Upward Bound, as well as responsible and mature behavior, may become eligible to reside in the residence halls.
All halls are supervised by competent staff.
The residential living experience is also contingent upon the availability of sufficient funds and pandemic status. Upon completion of the bridge program, participants may enroll in the college of their choice beginning the fall semester following high school graduation.
During the summer immediately following high school graduation, participants who meet high academic and attendance standards may enroll in one or more college courses for credit based on availability of funds.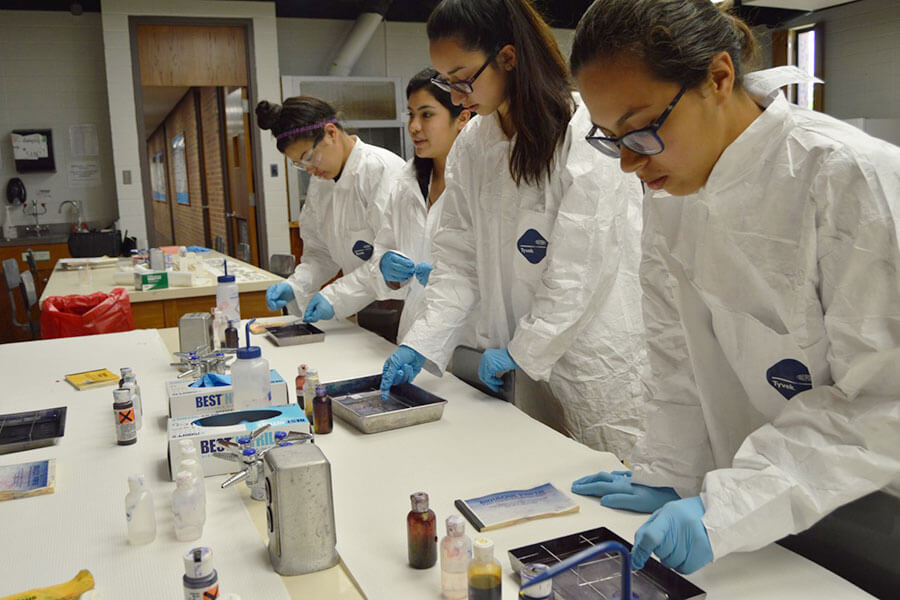 In this manner, participants may receive a head start upon entrance to the college of their choice.
In addition, this benefit provides participants an opportunity to test their readiness for college while still under the caring supervision of the Upward Bound faculty and staff.
After completion of the bridge component, participants enroll in the college of their choice and are encouraged to maintain annual contact with the Upward Bound Office until completion of college so that the rate of college retention can be measured, and further encouragement and support offered as considered appropriate.
Participants must meet the following criteria:
Show evidence of strong potential to do college work;

Demonstrate evidence of a passionate desire to attend college until graduation;

Demonstrate a commitment to pursue a career that requires a college degree;

Demonstrate an academic need for the services provided by Upward Bound;

Verify enrollment in the 9th, 10th or 11th grade with a target high school served by Upward Bound upon entry to the Program;

Demonstrate a genuine commitment to attend all program activities on a regular basis year round;

Demonstrate a commitment from the applicant's parent(s)/guardian(s) to support the goals of the program
Documentation required to apply:
Submit a completed application with signatures of parent(s)/guardian(s) and the student;

Provide a signed Form 1040 as verifiable evidence of the family's financial income (required if parent(s)/guardian(s) were employed during the most recent tax year) and/or that neither parent has earned a Baccalaureate degree;

Provide Birth Certificate as verifiable evidence of U.S. citizenship or classification as a permanent U.S. resident;
Submit the application that applies to you:
Contact Upward Bound at St. Mary's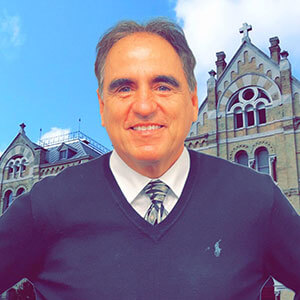 Dr. Rick Moreno
Upward Bound Director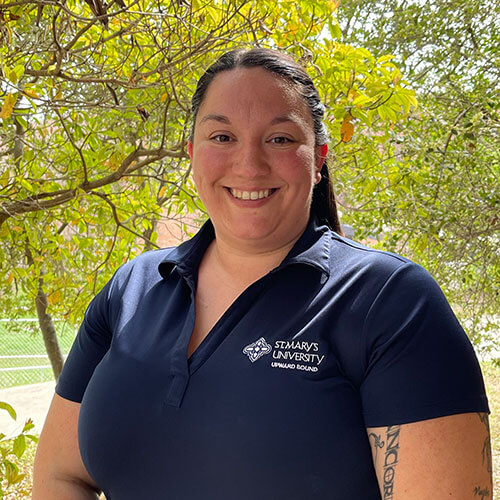 Jillian Ozuna M.Ed
STEM Coordinator / SAISD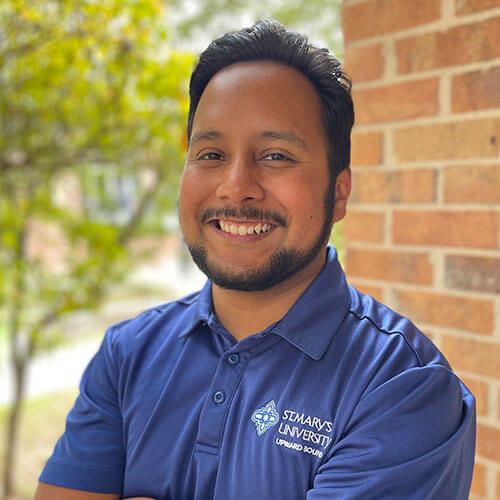 Elijah Serena
SAISD Student Success Specialist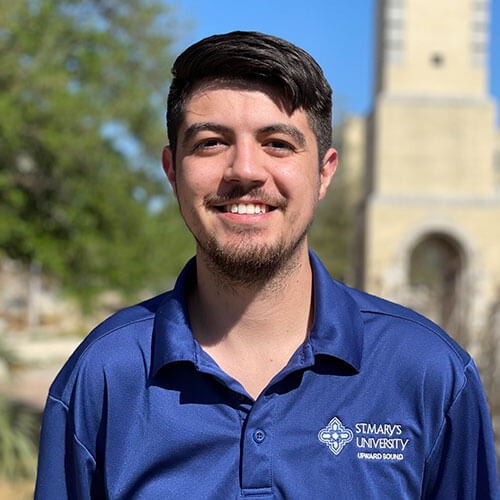 Benjamin Martinez
Judson ISD Student Success Specialist