Music scholarships are available for deserving music majors, minors and participants. To be eligible for a music scholarship, students must fill out the scholarship and audition form below and audition.
Admission to St. Mary's University as a Music major or Music minor requires an audition. Annually, there are three Saturday audition dates published. If an interested student is not able to make one of those established dates, they may request to do an audition at another time throughout the year or, for those who live a distance away from campus, audition via Skye or videophone.
Participants are always welcome to be involved in the Department of Music ensembles. The ensemble director may request an interested participant (non-major, non-minor) audition before being accepted into a specific ensemble.
For the audition, applicants should prepare two selections of music. The repertoire should feature contrasting styles to demonstrate the student's highest level musicianship.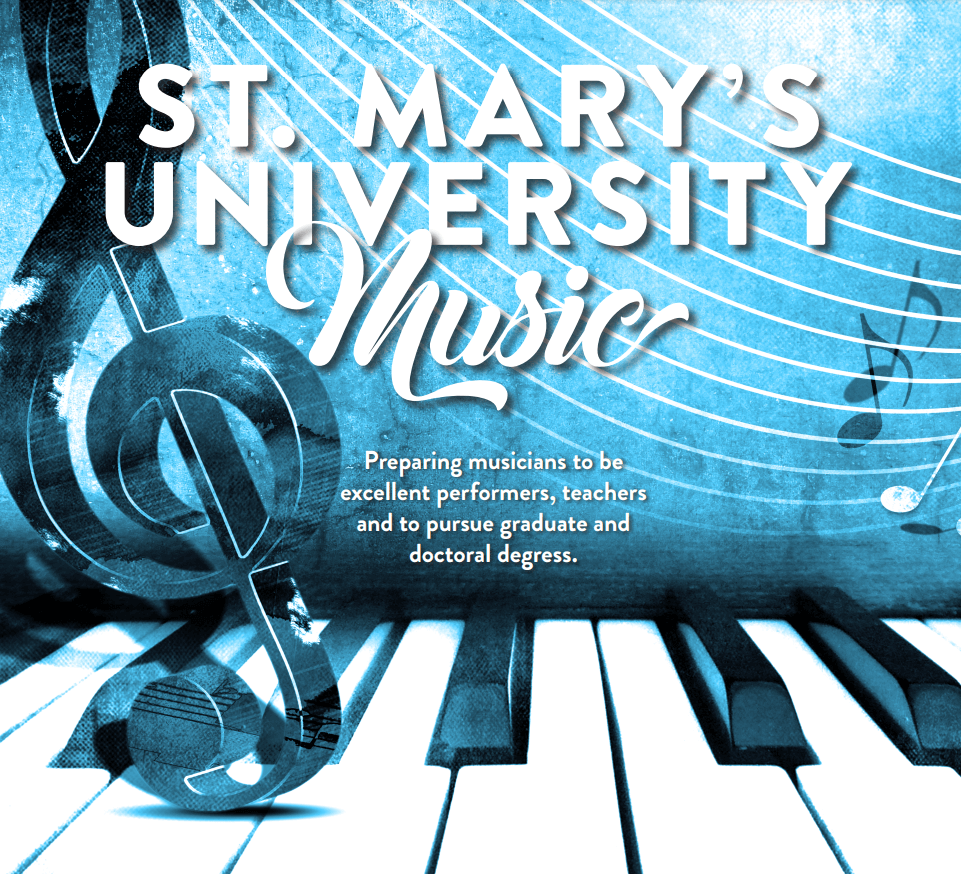 All audition dates have passed, but those interested can still schedule an individual appointment. After submitting your registration, you will be contacted about your audition date.