The moment is here!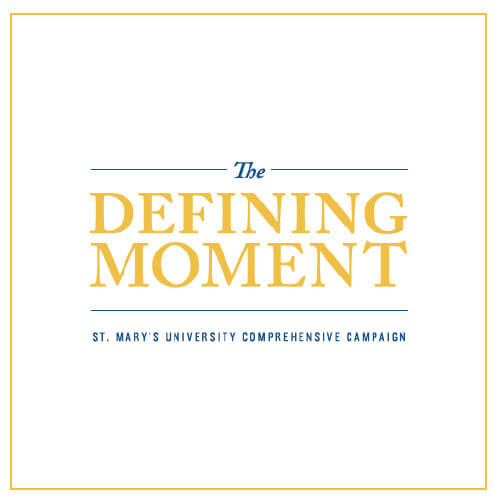 The Defining Moment Campaign is the largest in St. Mary's University history. With a goal of $130 million, the campaign celebrates our 165-year-old legacy, recognizes the opportunities ahead, and invests in the potential of the next generations of our students.
To date, we have raised $104,872,000.
Share the moment
Help us reach our goal
Give now
This is Brother Dennis Bautista's #StMUdefiningMoment. Share yours by replying with a photo or video. www.stmarytx.edu/definingmoment

Posted by St. Mary's University on Tuesday, November 14, 2017
Share a photo or video of your Defining MomentShare your moment
This is our defining moment
On Nov. 17, we announced The Defining Moment, the largest campaign in the history of St. Mary's University, more than six times larger than any previous fundraising campaign. The biggest news? Our campaign goal is $130 million, and we have already raised $104,872,000!
This is a huge moment for St. Mary's University. The Defining Moment Campaign is comprehensive in scope, advancing every one of our strategic priorities and setting our sights on the University's vision.
By the end of this successful campaign, we will be much closer to becoming, as a Catholic and Marianist university, one of the finest private universities in the Southwest, always innovating but still grounded in our commitment to preparing young adults for lives of purpose and meaning, as well as for success.
Sincerely,
Thomas M. Mengler
St. Mary's University President
Moments that define excellence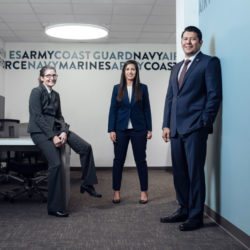 Serving those who have served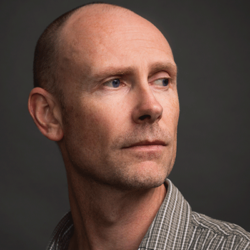 Irreducibly Human
"I appreciated the fact that they were willing to look under the hood ... and see that there are some really, really talented people."
- Steven Michael Peña Sr.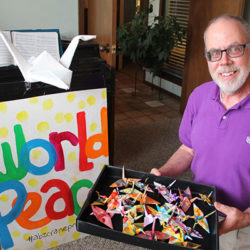 Marianist creates flocks for peace
"St. Mary's not only taught me how to make a living, but also taught me how to live."
- Ruben Escobedo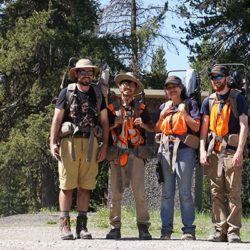 Deep Impact