Growing up, John Sieffert (B.B.A. '62) didn't stay in one place for long. With his father in the automotive business, Sieffert said the family occasionally moved for work.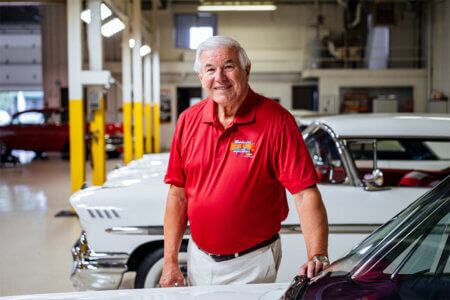 After graduating from high school in Kansas City, Missouri, Sieffert attended a couple of colleges before arriving at St. Mary's University.
The decision to move to Texas was simple: after talking with some friends from high school who were attending St. Mary's, they convinced him to look at the campus. Not long after, Sieffert enrolled.
"It was basically done on the suggestions of my friends, who are still friends of mine," he said. "We enjoyed the experience."
During his college years, he got involved with campus life by going to athletic games, joining the fraternity Sigma Beta Chi and "just enjoying the overall atmosphere of the campus."
After graduation, Sieffert and two partners founded CBS Boring & Machine Company Inc. in Detroit in 1967. They sold the company 40 years later.
Supporting science and technology
As part of The Defining Moment Comprehensive Campaign, Sieffert gifted $1 million to the Innovation Center for the School of Science, Engineering and Technology, expected to break ground this year.
"I just want them to be competitive."

John Sieffert
The decision to donate to the new building, Sieffert said, came after a meeting with Dean Emeritus of the School of Science, Engineering and Technology Winston Erevelles, Ph.D. Sieffert said Erevelles' association with the Society of Manufacturing Engineers and a discussion on the direction of the automotive industry helped get his support behind the building.
As the two talked, Sieffert said it made sense to donate toward helping the school update technology for manufacturing courses. As technology advances, Sieffert added, the best way to prepare students for the workforce is making sure they have the most up-to-date equipment.
"I feel they have to have as competitive a program as possible that offers high-tech courses with high-tech equipment," Sieffert said. "I just want them to be competitive."