The Department of Campus Recreation coordinates many programs for the St. Mary's community, including intramural sports, aquatics, fitness and wellness programs, sport clubs, informal open recreation, special events, and equipment check out.
Intramurals are open to current St. Mary's University students, faculty and staff, and it is easy to get involved. For team sports, it is best to put a team together with people you know from classes, residence halls, campus organizations, etc. If you want to play and do not have a team, free agents meetings are held for all major sports to create teams. This is a great way to meet new people, make new friends and enjoy your college experience. Individual tournaments are also offered to test your skills.
Badminton
Basketball
Flag Football
Racquetball
Softball
Table Tennis
Tennis
Men's Basketball
Women's Basketball
Co-Rec Basketball
Table Tennis
Women's Volleyball
Co-Rec Soccer
Co-Rec Volleyball
Men's Soccer
Alumni Athletics & Convocation Center (AA&CC)
This 135,000-square-foot center honors the winning traditions of the men's and women's Rattler teams. Since its official dedication on Nov. 27, 2000, it has provided comprehensive on-campus wellness and intramural activities for the entire student body. The center also enables the University to build on its Marianist traditions of community and caring by bringing together all members of the St. Mary's family along with members of the broader San Antonio community for special celebrations, major speakers, concerts and performances, among other events. The facility includes:
Bill Greehey Arena, a 3,800-seat capacity basketball arena
Two other basketball/volleyball courts for practice and intramural activity
Natatorium (indoor pool)
Adequate locker rooms for all users
Fitness rooms with cardio, free weights, pin select, TRX, kettle balls and more
A training room
Racquetball courts
Six outdoor tournament-quality tennis courts
An indoor running track
Aerobic and dance studio
Additional classroom space
Cardiovascular conditioning equipment
Forty-foot indoor climbing wall
Athletics, Campus Recreation and Exercise and Sports Science department offices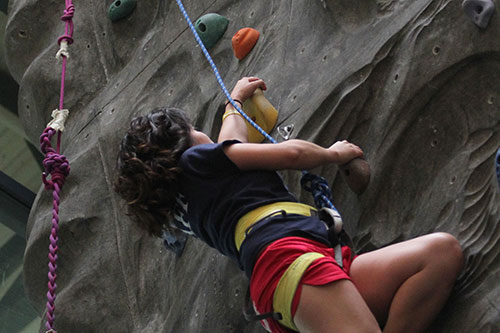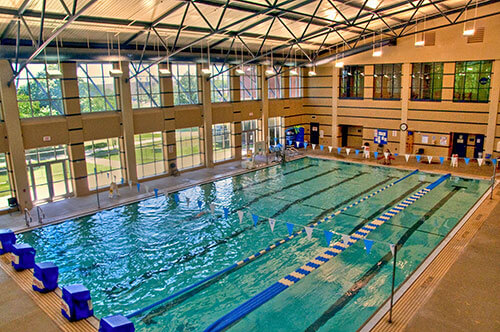 The Bill Greehey Arena serves as an NCAA Division II facility for our Rattler teams. Visit the Rattler Athletics website for more information about the facility and our sports teams.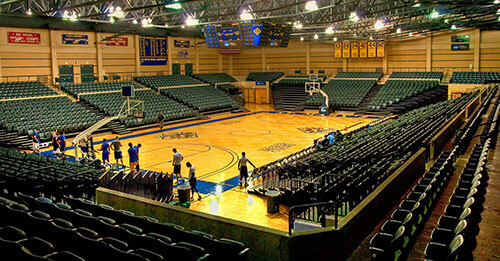 Membership is not available to the general public.
Current faculty, staff and students
No charge for faculty, staff and students
Family membership (includes your spouse and dependent children under age 21) are $280/year or $130/semester
$5 per visit to the AA&CC (must be accompanied by a current member)
Single membership: $255/year or $130/semester
Family membership (includes your spouse and dependent children under age 21) are $430/year or $205/semester