The Marianist Exchange Program allows students from any of the three Marianist universities in the United States to study at another school. Chaminade University of Honolulu and the University of Dayton are phenomenal Marianist universities. (We're sister schools, so why wouldn't they be?) But here's just a little of what you can expect when you study with us.
St. Mary's At a Glance
St. Mary's University was founded in 1852 and is the oldest university in San Antonio. We also claim rights to being the oldest Catholic university in Texas and the Southwest.
A student-to-faculty ratio of 12-to-1 assures you'll receive personal attention from our more than 200 full-time faculty in 44 different areas. Our programs are designed to help students excel in their chosen fields including pre-professional programs in medicine, nursing, dentistry, pharmacy, physical therapy and law.
We're located in the country's seventh largest city, which means there is much to see, learn and do. San Antonio possesses a unique flavor and sense of history enjoyed by 20 million visitors each year. In addition to touring the Alamo, visitors flock to the River Walk for shopping and fine dining. And sports are always in season here. Several professional teams call San Antonio home and keep residents as well as guests cheering.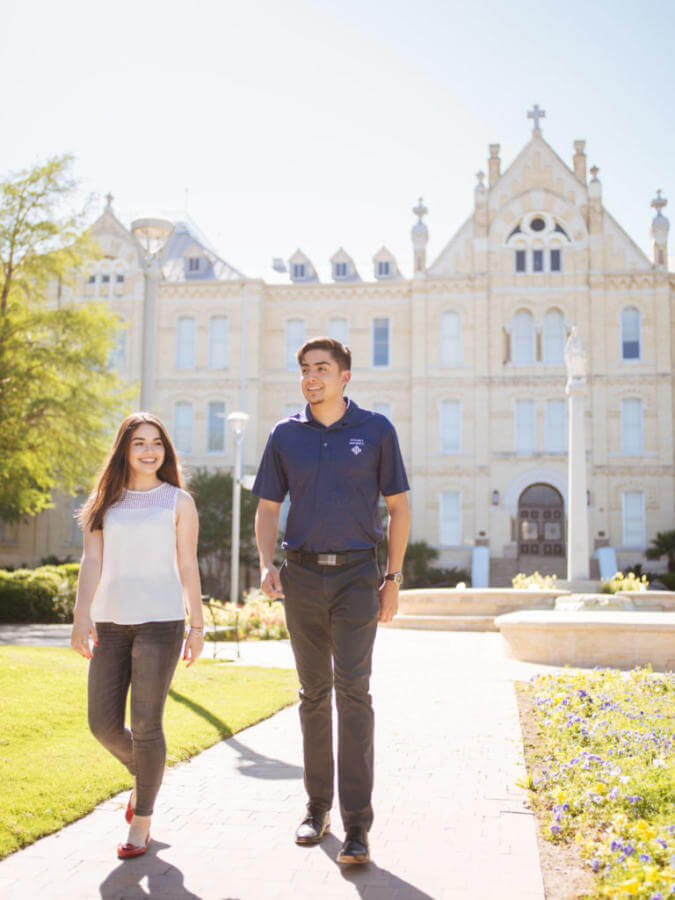 For St. Mary's Students
St. Mary's University students studying at either Chaminade University of Honolulu or the University of Dayton must meet the following participation criteria:
in at least second year of study at St. Mary's
30 semester hours or more accumulated at St. Mary's
minimum GPA of 2.5
no record of serious disciplinary problems
written approval from academic adviser
submit completed application no later than the last day of priority registration semester prior to the exchange semester to the Registrar's Office
fulfillment of registration requirements with host university
Check with your adviser or the Registrar's Office for more information about qualifying for the Marianist Exchange Program.