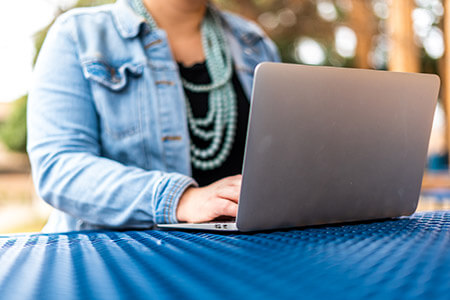 Congratulations on your acceptance to St. Mary's University!
To assist in your transition to graduate study at St. Mary's, we offer a required online orientation program for all incoming masters and doctoral students in the Greehey School of Business; College of Arts, Humanities and Social Sciences; and School of Science, Engineering and Technology.
The online orientation course will introduce you to our institutional mission and heritage, policies and procedures, and student support services. You will learn the expectations for graduate level study and connect with fellow graduate students all before classes begin.
An email with instructions on how to access your online orientation is forthcoming to direct you to the online orientation. The course should take approximately two (2) hours to complete and must be completed before the first day of class.
Additionally, masters and doctoral students may be invited to an on-campus orientation given by the program directors for your graduate program. We invite you to join your faculty members and graduate students at these events.
We invite you to complete the online University Orientation for Graduate Students, located in Gateway under Canvas, before your first day of classes. Instruction on accessing the course are emailed to your St. Mary's student account. Any questions may be directed to Director of Academic Success Programs Patricia Medina by email or phone at 210-436-3348.
We look forward to welcoming you to the St. Mary's family!