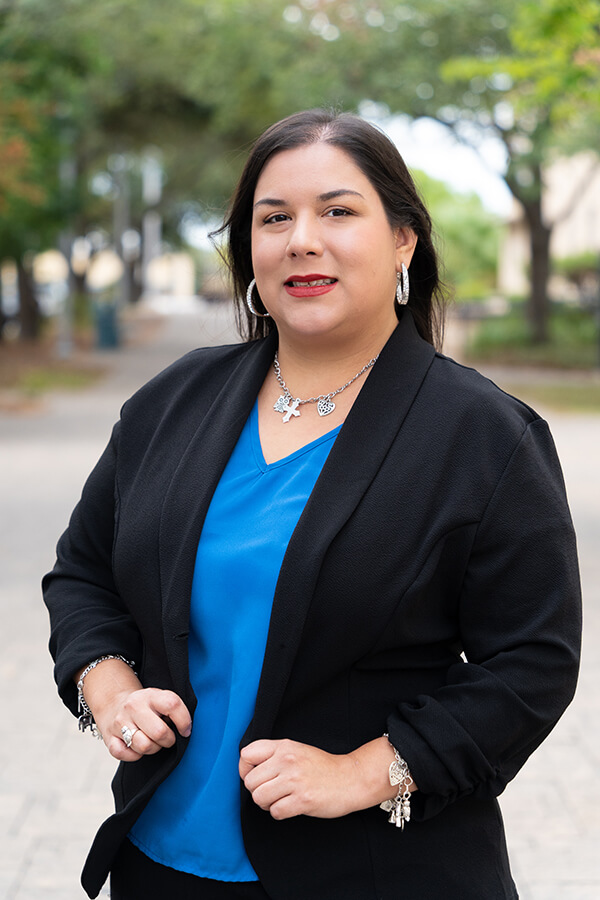 Title: Assistant Director of Outreach and Scholarships
Alma mater: University of the Incarnate Word
Hometown: San Antonio, Texas
Favorite spot on campus: Charles Francis Sculpture
I sure do. I have Cain the Pug, Manu the Cat, Karlos the Cat and Gilbert the Goldfish.
What would you do if you won the lottery?
If I won the lottery, I would buy property in my favorite cities and donate to child advocacy groups.
What is the most interesting place you've traveled?
I loved visiting St. Croix, one of the U.S. Virgin Islands.
Who is someone you admire, and why?
I admire Maya Angelou. She has overcome many obstacles to spread hope through her writing.
What's something most people don't know about you?
A lot of people don't know that I'm an artist. I have been commissioned for work and have also donated pieces to local cultural art auctions.
Who would you most like to swap places with for a day?
One of the Kardashians, so I can live my best life.