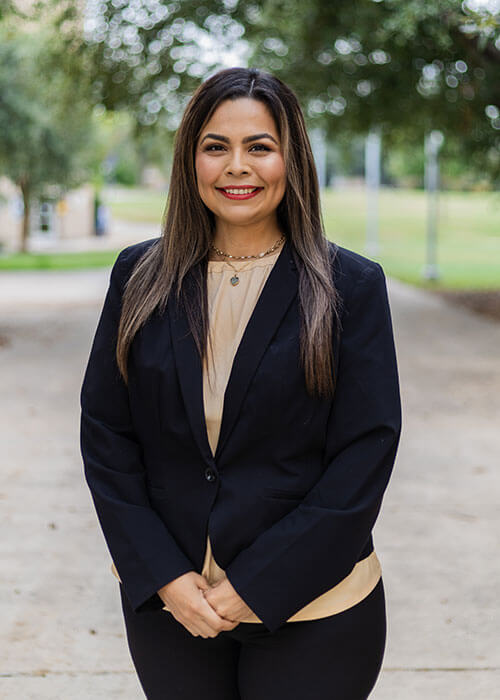 Title: Financial Aid Specialist
Hometown: San Antonio, Texas
Favorite spot on campus: Volleyball Courts
What is your favorite place to eat off campus?
Do you have any pets? If so, what kind and their names?
I have a dog named Charlie. He is a Schnauzer.
What is the most interesting place you've traveled?
What did you want to be when you were a kid?
When I was a kid, I wanted to be a lawyer.
What would your personal motto be?
"All overnight success takes 10 years."