2019-2020 Presidential Award Winners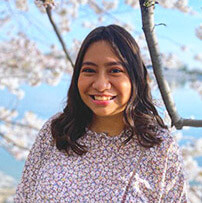 Hometown: Laredo, Texas 
Degree: B.A. in Political Science
Future Plans: Library of Congress Junior Fellows Program 
"My parents' immigration story, my status as a first generation Latinx and my upbringing in a poor socioeconomic society inspired me to seek a degree in Political Science at St. Mary's University. My education and the mentors I gained along the way gave me an unwavering passion for a life in public service and transformed me into a leader who aspires to instill change in her community.
St. Mary's allowed me to see the world. With the support of my professors and mentors, I stepped foot on unfamiliar territory. My professors' lectures bolstered my passion for civic engagement, immigration policy and international politics. I attribute my skills, knowledge and passion to my collegiate career at St. Mary's. I cherish the memories, connections and passions I acquired during the most epic time of my life."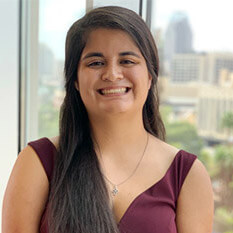 Hometown: League City, Texas 
Degree: B.A. in Communication Studies 
Future Plans: Career in Media Production/Communications  
"My experience at St. Mary's University has been defined by the Marianist characteristics of service, justice and peace. I am grateful for how the University has served me, how I have served the University and how I will be able to serve the community after graduation. After graduation, I hope to invoke change through journalism and serve others using the experiences I had throughout my time at St. Mary's. I want to be a journalist so that injustice can be uncovered, the voiceless are heard and change is created in communities everywhere.
Through challenging discourse, meaningful experiences and impactful relationships, my time at St. Mary's is significant because I learned what it means to serve. My education has been mentally and socially challenging, but I am a more well-rounded, better-prepared individual because of it."
2018-2019 Presidential Award Winners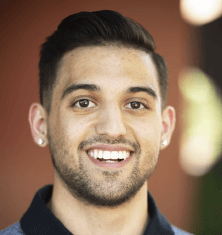 Hometown: St. Louis, Missouri
Degree: B.A. in Exercise and Sport Science
Future Plans: Andrew will attend the Physical Therapy Program at the Washington University School of Medicine in St. Louis in the pursuit of his dream of becoming a sports physical therapist.
"St. Mary's provides an excellent education, in which 'excellent' includes the whole person, not just the technician or rhetorician. It incorporates curricular and extra-curricular experiences, and intellectual and spiritual development that are best understood and supported through community. Sigma Beta Chi fraternity taught me the importance of academic excellence as well as brotherhood, service and cooperation. The Student Therapy Association taught me patience and to lead by example. The Marianist Leadership Program taught me how to be a student leader in faith, in service and in life by carrying on the Marianist tradition I love that St. Mary's cares about others in the world. I enjoy serving and being appreciative of our blessings."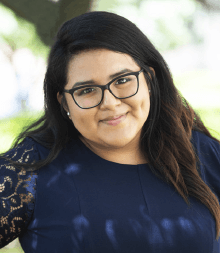 Hometown: Houston, Texas
Degree: B.A. in Political Science
Future Plans: Ximena intends to attend law school to become an immigration attorney. She plans on running for public office with the goal of serving as governor of Texas.
"My St. Mary's experience means more than getting a degree — it means self-transformation. Through this transformation I became a leader, a member of an intentional community and I found my vocation. Through my experiences, I realized I am passionate about advocacy work for immigrants' and women's rights. I am called to promote the common good. My ultimate goal is to become the governor of Texas to create a more just and inclusive state. When I walk across the stage, I will be leaving with the skills and the leadership necessary to make a change for the common good, and I will take the steps necessary to fulfill my vocation."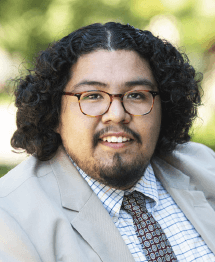 Hometown: Austin, Texas
Degree: B.A. in Political Science
Future Plans: After graduation, Daniel will work with Accenture Consulting as a business management consultant. He plans to attend law school, with the ultimate goal of sitting on the U.S. Fourth Circuit Court of Appeals.
"I chose to start my legacy at St. Mary's as a political scientist and servant leader. Joining the Political Science Living and Learning Community made me feel like a son of St. Mary's. At my first Continuing the Heritage, I was compelled to look beyond St. Mary's into the community and see its problems. Later, I worked with elected officials representing St. Mary's students at the State Capitol. I organized a Get Out the Vote campaign and started a tuition scholarship to help fellow students. I learned that due diligence is the key to any issue. I leave St. Mary's not with regrets, but accomplishments; not with burned bridges, but with friendships fortified. I will leave St. Mary's, but it will never leave me."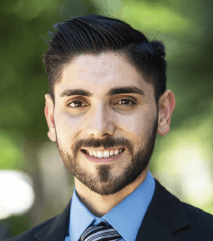 José Arturo Tapia Villaseñor
Hometown: Guadalajara, Mexico
Degree: B.A. in Speech Communication
Future Plans: In late July, José will begin his post-graduate service with the Marianist Pulse Program at St. Vincent De Paul Homeless Shelter. He plans to pursue a graduate degree in social work or music education, and a career as a performing musician and songwriter.
"Above all, my St Mary's experience has been a blessing. Playing in the St. Mary's Jazz Ensemble taught to listen and be mindful. As a TRiO peer coach, I learned to build relationships by motivating students to see themselves as leaders. I have continued my formation in the Catholic faith and found that the beauty of liberal arts is developing into a more complete human being. A core Marianist characteristic is 'family spirit' and it imprints on us the legacy of service, love and community. St. Mary's nurtured and brought out the best in me. It has given me the courage to say 'Yes' to whatever God calls me to do."
2017-2018 Presidential Award Winners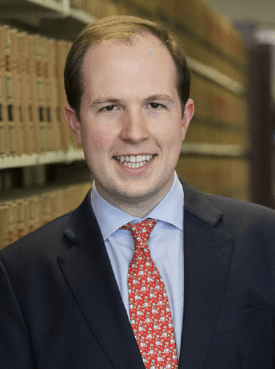 Hometown: Austin, Texas
Degrees: J.D./M.A. in Theology
Future Plans: Marshall will be a law clerk for the Hon. Kevin Yeary (B.A. '87, J.D. '91), Texas Court of Criminal Appeals.
"I really appreciate the way that St. Mary's University prepares us to be contributing members of our society as a whole person, not just in the field of study we've chosen or the job we will take. It's about having an appreciation for our community, for those in need and for the common good. I think that's what really drew me to a Catholic education and specifically to St. Mary's. Studying law and theology at St. Mary's in the joint degree program, my personal faith and view of the world have been challenged, as has my approach to life after graduate school. I see my time at St. Mary's preparing me in the classroom for my career and outside the classroom for giving back to my community. I see my career in law as both a vocation and a calling."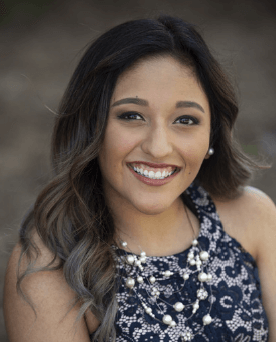 Barbara E. Falcon-Mendoza
Hometown: Austin, Texas
Degree: B.A. Political Science with Art minor
Future Plans: Barbara will move to California to work for Google in their two-year rotational program, pursue a graduate degree in business and work in the tech or government sector. Her life's goal is to establish a nonprofit to help survivors of domestic violence.
"Being Catholic and Marianist is very important to the St. Mary's University identity. It matters what you bring to your community and what you have to offer — everyone is welcome here. St. Mary's guided me to opportunities in which I could excel. I experienced immersion trips in major cities. I interned at the State Capitol, worked at an international law firm and at Google. I thought these opportunities were only available to students at Ivy League schools. The personal attention from my professors made the difference. St. Mary's educates for servant leadership. It's about seeing talents in each individual. I'm a servant leader but also driven by data and analytics. I focus on the numbers but also on the individuals to bring a little more humanity to the industry."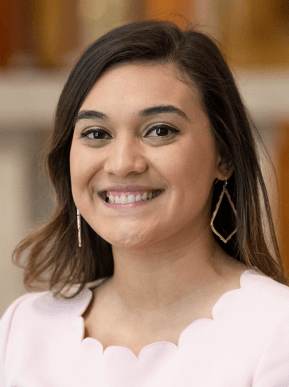 Hometown: Brownsville, Texas
Degrees: B.A. in Speech Communication with Visual Communication Design minor, B.A. in Spanish
Future Plans: Valeria will participate in a year of service with Rostro de Cristo, a faith-based organization in Guayaquil, Ecuador, and then hopes to pursue a master's degree in nonprofit management.
"At St. Mary's University, I have been granted the opportunity to see my future as a vocation and not just as a job or a career, to have the opportunity to see who God is calling me to be in this world. It has affected me in the most profound ways because I have learned about myself, about others and about the world through a lens of faith. I get to implement what I've learned in my classes and apply that to a real-life experience. Being part of the international immersion program to Ecuador allowed me to see my education in a tangible way — to see what's going on in the world, and the reality that, as a Latina first-generation college student, I have a responsibility to do something and to act."