Series in Literature and the Arts
Unfolding Symbol Through Time: The Power of Symbol in Literature and Art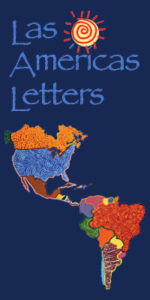 The mission of Las Americas Letters Series in Literature and the Arts is to encourage empowerment through creativity and cultural understanding by bridging the Americas through the work of authors, artists, painters, musicians, scholars and educators.
Last year our theme was Unfolding Symbol through Time. Our guests were Rosemary Catacalos, Texas Poet Laureate; Gerry Frost, artist; and Bryce Milligan, publisher. They each explored from their own discipline the evocative topic of symbols and how they work within our culture to move, shape and inspire us.
The power of symbol lies in its ability to convey the greatest amount of meaning in the smallest possible form. It is a flash of understanding that sparks our imagination. Much of the religious symbolism that we have today began before the earliest days of Christianity. In their work these artists show how symbols, while retaining much of their original essence, are altered as they evolve through time.
Last year's Las Americas Letters event was dedicated to Brother Cletus Behlmann, S.M. (1933-2016). Cletus designed the logo and artwork for Las Americas Letters. We remember Cletus as a beloved Marianist brother who made life more meaningful through his vibrant, colorful works of art.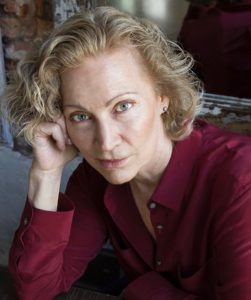 Gwendolyn Díaz-Ridgeway, Ph.D.
Director of Las Americas Letters
Director of Graduate English Literature and Language


2016 Schedule of Events

Program Schedule

Friday, Oct. 21, 2016
St. Mary's University
University Center, Conference Room B
4 to 9 p.m. Viewing of Inter-media Installation: Still Life Still by Gerry Frost
St. Mary's University
University Center, Conference Room A
6 p.m. Welcome
Aaron Tyler, Ph.D., Provost and Vice President
for Academic Affairs
Janet Dizinno, Ph.D., Dean of the School of Humanities
and Social Sciences

Prayer
The Rev. Jim Tobin, S.M., Chaplain

Introduction
Gwendolyn Díaz-Ridgeway, Ph.D.

Panel
Symbol in Art, Literature and Religion
Rosemary Catacalos and Gerry Frost

Reading
Bryce Milligan

Reading
Rosemary Catacalos

Reception
Saturday, Oct. 22, 2016
St. Mary's University
University Center, Conference Room C
9 a.m. to 12:30 p.m. Poetry Workshop led by Rosemary Catacalos
Workshop is by invitation only.
St. Mary's University
University Center, Conference Room B
9 a.m. to 3 p.m. Viewing of Inter-media Installation: Still Life Still by Gerry Frost




Featured Speakers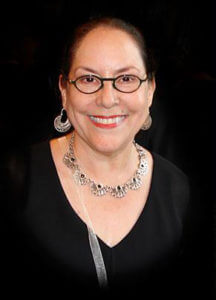 Rosemary Catacalos
Rosemary Catacalos, 2013 Texas Poet Laureate, often blends the mythologies, histories and symbols of her Mexican and Greek heritage in her work. Her poems have appeared in textbooks and journals and have been collected in the annual Best American Poetry (New York: Scribner, 1996 and 2003). She has held fellowships from the National Endowment for the Arts, the Stegner Program at Stanford University, and the Paesano from the Texas Institute of Letters (TIL)/University of Texas at Austin. Her first full-length collection, Again for the First Time, received the 1985 Texas Institute of Letters poetry prize and was reissued by Wings Press in 2013. Begin Here, a chapbook of newer poems, also appeared from Wings in 2013. Catacalos was a visiting scholar at Stanford's Institute for Research on Women in Gender from 1996 to 2003 and is a former executive director of the San Francisco Poetry center and San Antonio's Gemini Ink. She was the First Latina Poet Laureate of Texas.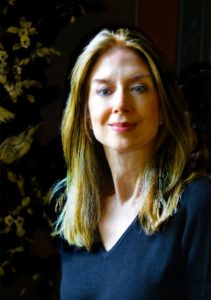 Gerry Frost
Ms. Frost received her M.F.A. from the Cranbrook Academy of Art. Her work has been expressed in various innovative media such as photography, video, and interdisciplinary installations for which she has received numerous grants. Her installations include Postal Desde El Perú, produced for an international show of American Video Art in conjunction with El Primer Bienal Nacional Del Perú, and Room 311, created for the San Antonio Museum of Art's exhibit "Synesthesia: Sound and Vision in Contemporary Art."  Her most recent projects include a series of large photographic panoramas, a collaborative work inspired by the four Chinese elements and Still life Still, a series of video objects focused on the tradition of still life and symbolism rendered in a time-based medium. In addition, Ms. Frost has taught studio art and digital media in several local colleges, has served in the TCA artist in residence program, and has been deeply involved in arts education and the development and coordination of arts programs in the San Antonio community and with state and local agencies and institutions.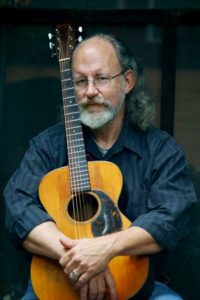 Bryce Milligan
Among other things, Bryce Milligan has been a folksinger, a maker of guitars, drums and dulcimers, a rare book bibliographer, a college English and creative writing instructor, a poet-in-the-schools, a book and magazine editor, a book designer and a publisher for Wings Press. As a writer, he has been a newspaper columnist, a freelance journalist, a novelist, a poet, a playwright and an essayist. His latest work is Take the Highways: Arabesques for Travelers, of which Lorna Dee Cervantes has said, "Wisdom becomes songs as language becomes movement and desire becomes drive in these well-crafted poems." Milligan's literary papers are archived at the San Antonio Authors Collection of the University of Texas at San Antonio. He also received the Art of Peace Award from St. Mary's University for his work in arts and literature in the community.