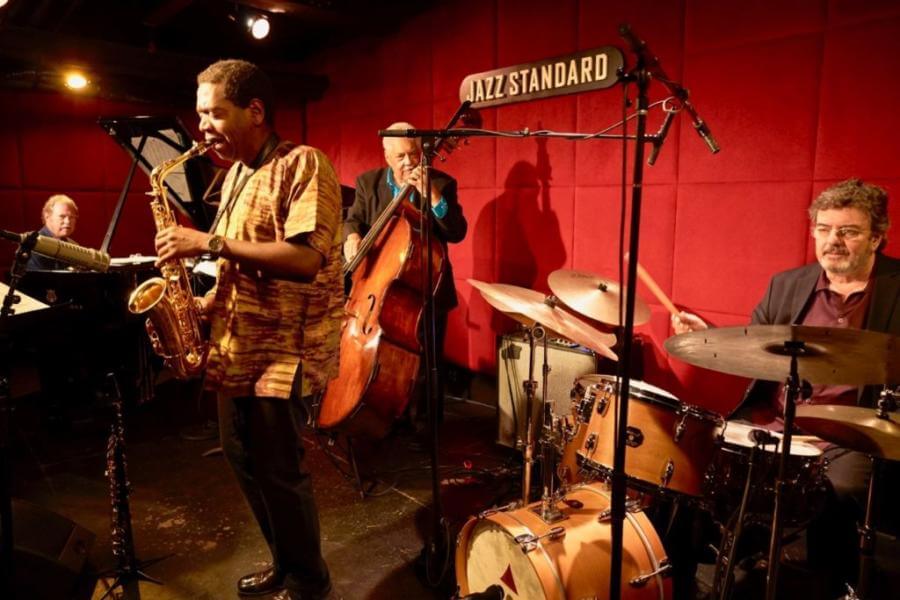 The Fiesta World Class Jazz Concert presents an opportunity for the general San Antonio public and jazz festival participants to hear performances by outstanding jazz musicians from across the United States. Past performers include Billy Childs, Yellowjackets, Al Porcino, Maynard Ferguson and Dizzy Gillespie.
On the following day, the Fiesta Jazz Festival, one of Texas' oldest, offers a unique educational and music performance experience for over 500 middle school, high school, and college jazz student performers from across the state.
The 59th Annual Fiesta Jazz Band Festival
Saturday, April 9, 2022
Admission is free and open to the public both days of the festival.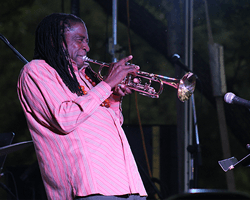 Fiesta® World Class Jazz Concert
Enjoy the great sounds of national, regional and local jazz artists at this year's Annual Fiesta World Class Jazz Concert. This event is sponsored by the Music Department at St. Mary's University and the San Antonio Fiesta Commission.
The evening concert follows outstanding University and Junior College jazz bands along with area jazz groups.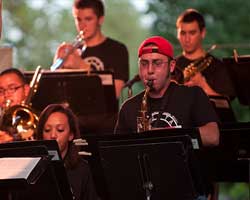 Annual Fiesta® Jazz Band Festival
The Fiesta Jazz Band attracts junior and senior high school jazz ensembles from Texas and neighboring states. Participants perform for criticism before a panel of renowned jazz clinicians. Trophies and awards are given for outstanding performances in various categories.
Special jazz clinics take place through the day including a mid-day clinic by the Fiesta Jazz Artist. Past clinicians have included Dizzy Gillespie, Bob Mintzer, Gordon Goodwin, Hannibal Lokumbe, and Will Kennedy.
Participate in the Fiesta Jazz Festival
Festival registration is on a first-come basis and automatically ends when all slots are filled. The Festival is open to middle schools and high schools. You may enter for competition, play for critique only, or performance only.
If your group is competing, you must play in your school's classification (5A, 6A, 2C, 3C, etc.). Three charts of contrasting styles are required. In the Fiesta tradition, one should be in a Latin jazz style. Each band will be allowed 25 minutes, including set up and strike.
Fiesta Jazz Band Festival Group Entry Form
Entry fee and application must be received no later than March 1st to guarantee entry.
Please make checks payable to: St. Mary's University Music Department.
Remit to:
St. Mary's University
Fiesta Jazz Festival
Department of Music
One Camino Santa Maria
San Antonio, Texas 782228-8562
Support Fiesta Jazz Festival

You can help create unique educational and music performance opportunities for St. Mary's students and middle school and high school students from across the state by supporting Fiesta Jazz Festival. Your proceeds will directly support keeping this San Antonio Fiesta and educational tradition alive. Use the link below and select the "Other" category to support Fiesta Jazz Festival.

Interested in becoming an official event sponsor? Contact John Rankin at St. Mary's University.