The Mexican American Studies (MAS) Symposium is an annual event intended to promote dialogue, workshops and provide resources for educators and community members interested in advancing Mexican American Studies in San Antonio and the United States.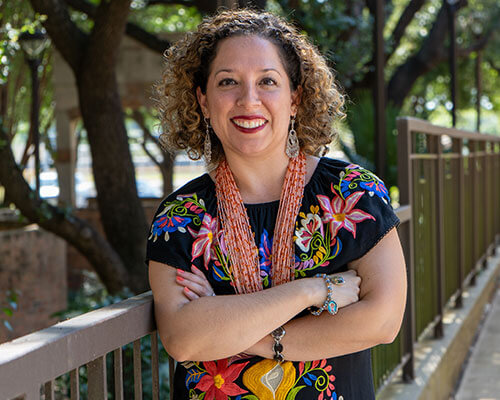 In 2021, the focus was twofold. First, three noted, local activists and scholars shared their work and advice via a moderated question and answer session. Second, students from various, diverse disciplines presented research projects regarding antiracism work they are currently engaged in.
The inaugural symposium was inspired by Cantú-Sanchez's desire to encourage dialogue regarding Mexican American Studies in the classroom and her passion for the subject. The event addressed the passage of the Texas State Board of Education's Mexican American Studies/Ethnic course at the secondary levels. During the symposium, attendees participated in a variety of workshops and lectures on Mexican American history, cultural studies, literature, pedagogy and activism facilitated by St. Mary's faculty, Mexican American studies experts and community activists.
Volunteer and Sponsorship Opportunities
The symposium is made possible by our amazing sponsors and volunteers. If you are an expert in Mexican American Studies and are interested in volunteering your time to speak at our next symposium, we would love to hear from you.
Without our sponsors, the Mexican American Studies Symposium would not be possible. Sponsorship funds help support funding for keynote speakers, workshop supplies, free food and beverages for attendees at this all-day event and more.
For more information on volunteering to be a speaker or sponsorship opportunities, contact Margaret Cantú-Sanchez at 210-431-5027 or mcantusanchez@stmarytx.edu.