About the Center for Cyber Excellence
The Center for Cyber Excellence at St. Mary's University is a collaborative venture drawing on the expertise of faculty and staff from the School of Science, Engineering and Technology, as well as from other disciplines within the University and the University's Information Services Division. The Center provides guidance and general cyber defense information, and promotes collaboration and interaction with other students, faculty and programs.
St. Mary's University offers a Master of Science program in Cybersecurity, as well as a 12-hour graduate Certificate of Cybersecurity.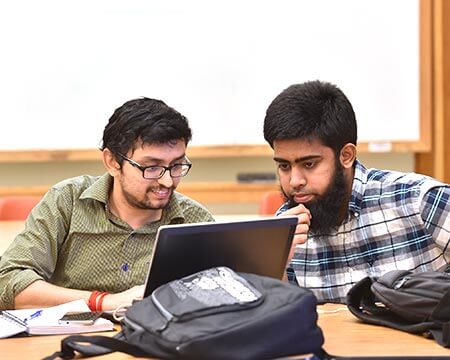 Affiliated Faculty and Staff
Brian Stuhl
Charles J. Zinsmeyer
Jon Ford

Dean Halter, Information Security Officer, Association of Marianist Universities
Frank Niewierski, Executive Director, Client and Systems Support, St. Mary's University
Joseph Longo, Executive Director, Infrastructure and Enterprise Systems, Information Security Committee Chair, St. Mary's University
Cyber Defense Activities and Organizations
Institutional Security Resources and Awareness
External Board of Advisors
Joe H. Sánchez, Jr.
Founder & Executive Director, CyberTexas Foundation
Dave Salisbury, Ph.D.
Center Director, University of Dayton
Steve Ryan
CEO, Trinity Cyber