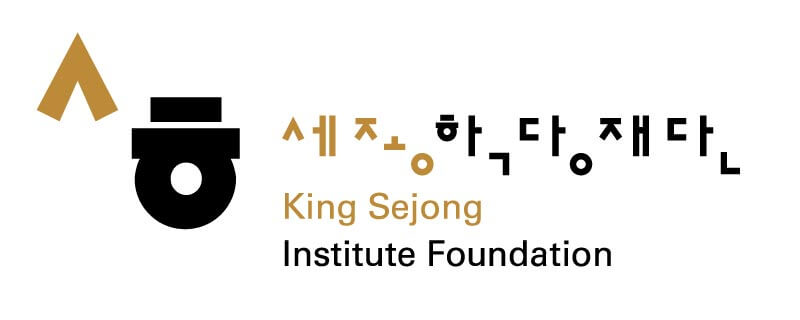 The San Antonio King Sejong Institute at St. Mary's University is supported by the South Korean government and in partnership with Dongseo University of South Korea. The King Sejong Institute (KSI) fosters and supports education in Korean language and culture through academic and non-academic courses and programming.
King Sejong Institute at St. Mary's
There are 245 King Sejong Institutes in 89 countries around the world (as of September 2021) but only 13 locations in the United States, including the newest institute at St. Mary's.
Professor Seongbae Lim, Ph.D., of the Greehey School of Business, has been appointed director of King Sejong Institute. Lim is recognized as a world-renowned expert in the field of innovation and convergence, and recently made a presentation at the United Nations titled, Achieving Sustainable Development through Innovation. Professor Lim teaches business courses on the Asian community, inviting more than 100 outstanding guest speakers, impacting thousands of students and community members.
The St. Mary's King Sejong Institute, by providing Korean language and culture educational and programming opportunities for our campus and for the community, will play a major role in improving our students' ability to understand cultural diversity and how to collaborate with people from different backgrounds.
The King Sejong Institute periodically hosts events for the community to attend. In addition, anyone who is interested in Korean language and culture can participate in free community classes offered throughout the year.
The King Sejong Institute will invite the students from around the world who win first place at the Speaking and Writing Contest to visit Korea. During their stay, the students, who come from many cultural backgrounds, will learn about Korean together by participating in a diverse Korean culture experience program.
The King Sejong Institute will also provide various scholarship opportunities to the KSI students to foster their desire to learn. For example, it offers financial support for language training and the completion of academic degree at Korean universities.
For information about the program or the class offerings, contact the Institute at sejong@stmarytx.edu or 210-436-3454.
Upcoming Free Korean Classes in San Antonio
The following classes begin on August 28, 2023.
Monday/Wednesday – 6:30-8:30 p.m.

Tuesday/Thursday – 6:30-8:30 p.m.

Monday/Wednesday – 7:30-9 p.m.

Tuesday/Thursday – 7:30-9 p.m.

Monday/Wednesday – 6-7:30 p.m. (online)

Tuesday/Thursday – 6-7:30 p.m. (online)

Taekwondo 2 (Korean Martial Art)

Revolutionizing Military Medicine: Lessons from the Korean War

Learning Guitar by Playing Korean Folk Songs

Taekwondo 1 (Korean Martial Art)

Korean Art Painting – Sumukhwa (ink-and-wash painting)
Seongbae Lim, Ph.D.
King Sejong Institute San Antonio Director
Sujin Kim
King Sejong Institute Instructor
Hong-Hee Lee, Ph.D.
King Sejong Institute Instructor
Yoon Yeop Hwang
King Sejong Institute Instructor

Ph.D., Microbiology, Seoul National University

History of Military Medicine during the Korean War
Bitsol Kim
King Sejong Institute Instructor

M.A., Korean Language as a second or foreign language, Seoul National University
Sang Hee Lee
King Sejong Institute Instructor

Learning Guitar by Playing Korean Folk Songs

B.A., Religious Studies, Seoul National University

M.B.A., University of Texas at Arlington
Yeonjin Park
King Sejong Institute Instructor

B.A., Pharmaceutical, Duksung University
Seok Ki Lee
King Sejong Institute Instructor

B.A., Fine Arts, ChuGye University
Brandy Phillips
King Sejong Institute Instructor

Associate of Arts, Dance, Northwest Vista College

K-Pop Sing and Dance by SMASH
SooKyung Hwang
King Sejong Institute Instructor

M.A., Ewha Womans University

B.A., English Literature, Korea National Open University

TADA Musical Teaching Artist Training

Musical Theater, AMDA in New York

Theater, Seoul Institute of the Arts