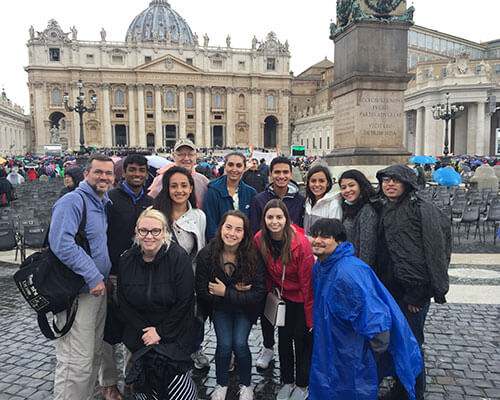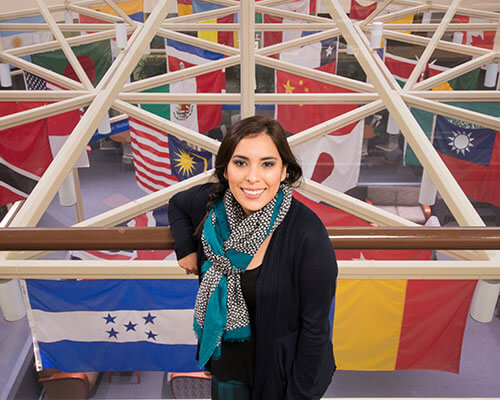 The Center for Global Business Studies is focused on developing international business knowledge and skills, cultural and linguistic proficiency, and high impact, experiential learning opportunities for students and faculty in the Greehey School of Business as well as for regional business leaders.
Building strong, long term partnerships with both local and overseas companies, organizations and institutions that are heavily involved in international business activities and studies.

Providing financial and logistical support to students, faculty, and business leaders who want to expand their international business knowledge, skills and experience as well as their cultural and linguistic capacities.

Creating, sponsoring and promoting international business learning opportunities — i.e. study abroad programs, internships, mini-consulting projects, research, case study competitions, additional classes, guest speakers, annual events, conferences — for students and faculty in the Greehey School of Business as well as for the regional and global business community.
The center offers a multi-week lecture series, Global Lecture Series, that brings U.S. and international industry leaders to engage with students, alumni, business partners and the San Antonio community to discuss diverse global topics.
For more information on the Center of Global Business Studies, contact Jeff Johnson, Ph.D., Director of the Center for Global Business Studies, at 210-431-2024 or jjohnson6@stmarytx.edu.