Thomas M. Mengler, J.D., President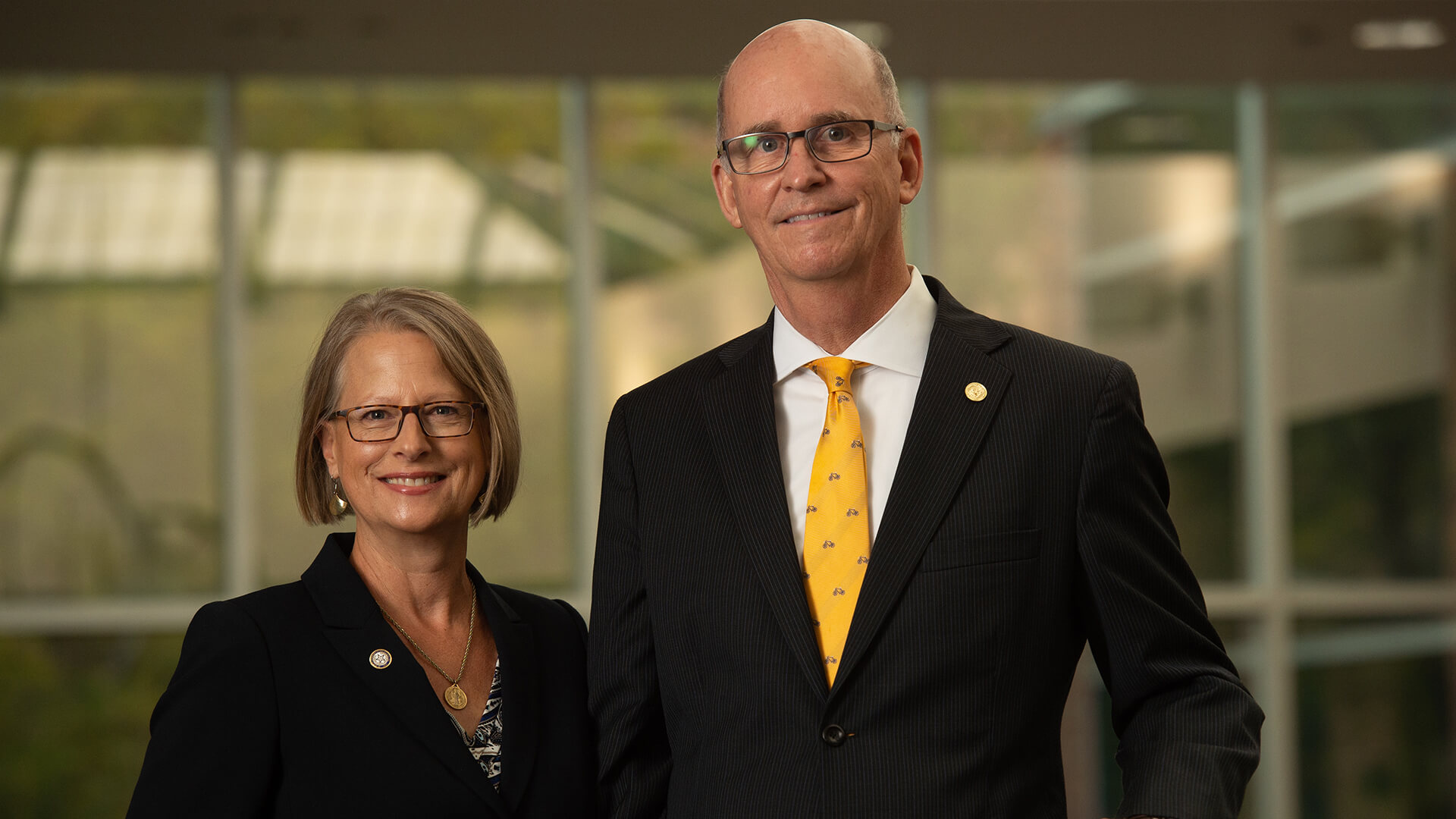 Thomas M. Mengler, J.D., became the 13th president of St. Mary's University on June 1, 2012.
Since joining the University, he has strengthened its culture of excellence and furthered its Catholic and Marianist mission and dedication to developing graduates who are well prepared for professional lives and called to serve the common good.
His first strategic plan, Gateway: A Vision for St. Mary's University, set a blueprint for the University to become one of the finest private universities in the region – a gateway for our graduates to professional lives as ethical leaders in Texas, the nation and the world.
And it is producing results.
Launching The St. Mary's Defining Moment Comprehensive Campaign
In fall 2017, Mengler publicly announced The St. Mary's Defining Moment Comprehensive Campaign, a $130 million campaign to enhance excellence throughout the University and provide students with access to scholarships. With more than two years left in the Campaign, St. Mary's exceeded its goal and extended it to $150 million. In March 2022, Mengler announced that The Defining Moment Campaign had concluded, reaching an astounding $165 million — gifts that will fund transformational scholarships, endowed professorships and chairs, world-class facilities, innovative academic programs and critical research.
One campaign priority was to create a Center for Catholic Studies, which was established in Fall 2019.
The Center promotes dialogue and understanding about the Catholic faith and Marianist charism and, more broadly, religion and culture.
The Center sponsors a symposium each year and houses the University's seven-volume Heritage Edition of The Saint John's Bible, acquired in 2013.
The Campaign has funded 14 new endowed academic positions, across the Greehey School of Business; College of Arts, Humanities and Social Sciences; School of Science, Engineering and Technology; and the School of Law. Innovative courses and programs have been unveiled during his tenure, catering to the demand for qualified professionals in fields such as Bioinformatics, Mechanical Engineering, Software Engineering, Accounting and Data Analytics, Cybersecurity, Business Intelligence and International Relations. Also, the St. Mary's School of Law became the first in Texas to offer a Master of Jurisprudence designed to help non-lawyers understand legal issues and further their professional careers.
The University has implemented a new and innovative approach to career services, which provides students a pathway to view their future careers as vocations. The Career and Professional Development Center actively engages students to develop essential life skills and career competencies that bridge professionalism with character-driven values, to inspire them to pursue a successful career journey.
In 2019, Money Magazine ranked St. Mary's University the top Catholic university in the Southwest, No. 7 in Texas, and No. 26 of all Catholic institutions in the U.S. Schools were ranked based on the quality of education, affordability and graduates' job success. U.S. News & World Report ranked St. Mary's second in the West Region in the Best Value School rankings and 10th for academic quality. In 2015, the Brookings Institution scored St. Mary's the top university in San Antonio, second in Texas and 17th nationally for how well it prepares students for careers – ahead of Harvard, Notre Dame, Yale, Texas A&M and UT-Austin.
Serving in the Family Spirit
Mengler understands the importance of community spirit. The introduction of The Park at St. Mary's athletics complex in 2013, The Pub at St. Mary's in 2015, and The Village at St. Mary's living community in 2016 have nurtured that spirit. These campus hubs promote a core Catholic and Marianist belief – that we are relational beings who long for connection.
That connection is evident in the strides St. Mary's has made toward community service and neighborhood revitalization under Mengler's leadership.
The St. Mary's University Neighborhood Revitalization Project continues to progress.
One example is the annual StMU 5K Run for the Neighborhood, which, since 2014, has raised funds for Holy Rosary Catholic Church, The Neighborhood Place, United Way and SNIPSA.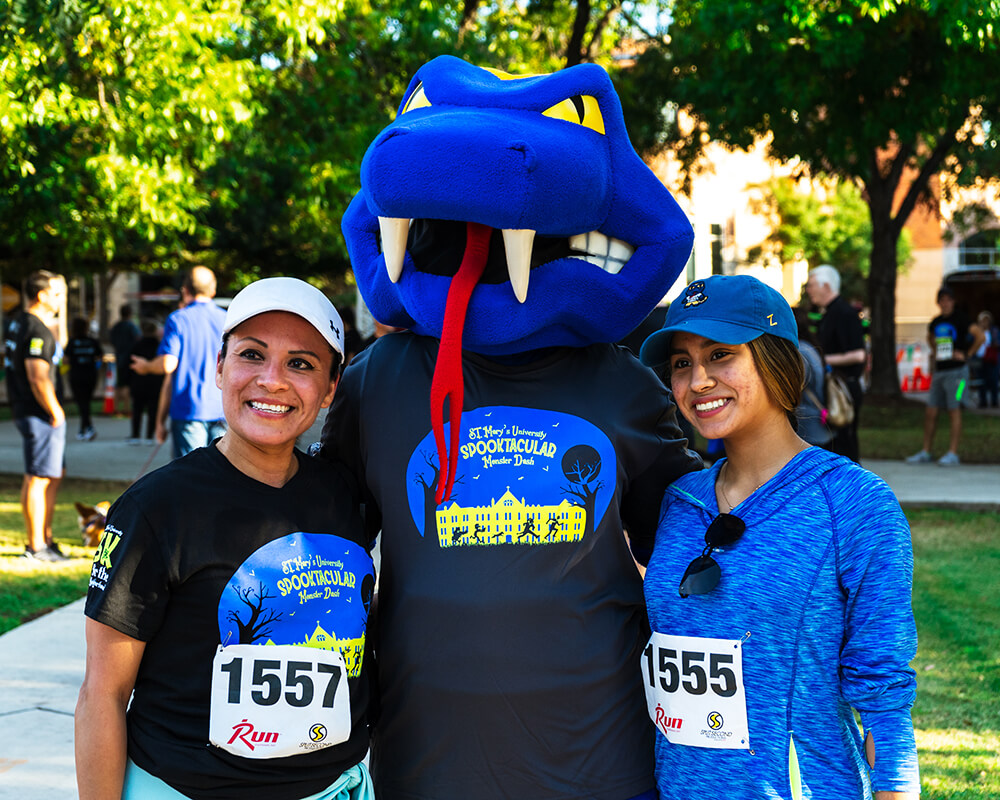 Mengler helped Catholic Charities-Archdiocese of San Antonio launch the "40 Days of Service" Lenten campaign, during which hundreds of students throughout the Archdiocese dedicate thousands of volunteer hours to local nonprofits.
This deep commitment to educating for service, justice and peace have garnered St. Mary's national recognition. The Carnegie Foundation for the Advancement of Teaching announced St. Mary's as one of only 119 institutions nationwide selected to receive its 2020 Carnegie Community Engagement Classification endorsement. The University was also recognized in 2019 with the Texas Governors' Volunteer Higher Education Impact Award for its commitment to preparing students to work toward the common good.
In speeches and writings, Mengler has emphasized the value of a Catholic liberal arts education, especially the St. Mary's Core Curriculum and its advantages in forming faithful, ethical leaders in the workforce.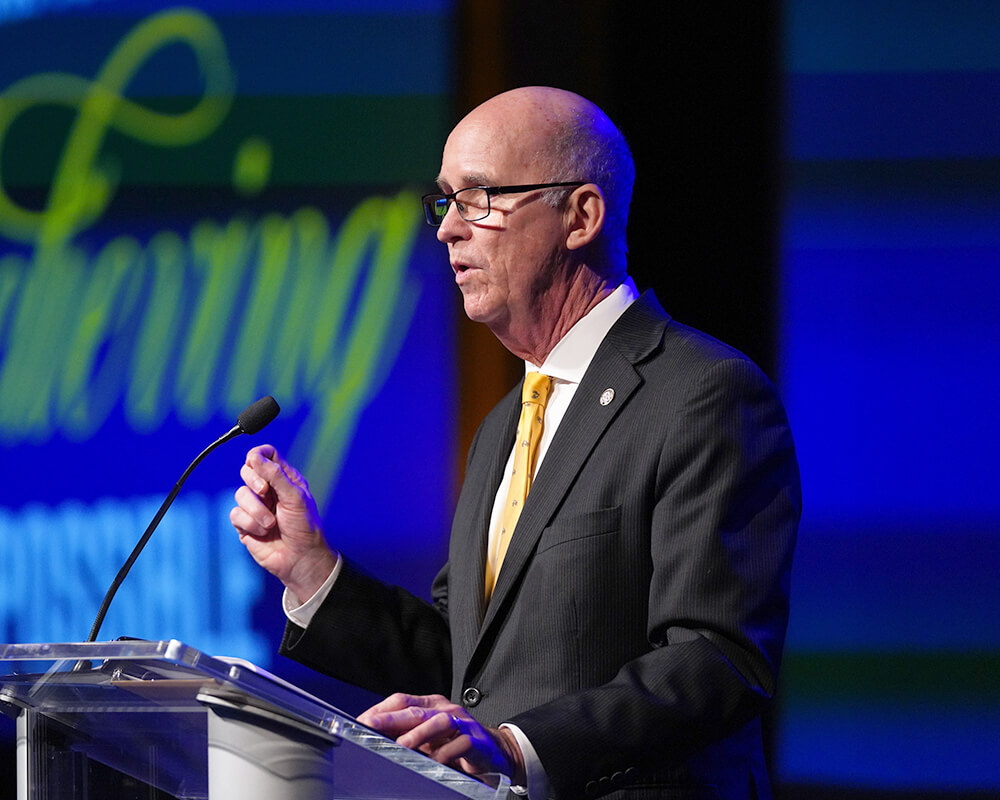 He has confronted questions about the viability and cost of residential, private liberal arts institutions and has propelled the University to adapt and change with the times.
In pursuit of academic excellence, during Mengler's leadership, St. Mary's has increased experiential and mentorship opportunities for students.
Before arriving at St. Mary's, Mengler served as the Dean of the University of St. Thomas School of Law in Minneapolis, where he also held the Ryan Chair in Law. Before that, he worked at the University of Illinois, where he was Dean of the College of Law as well as Interim Provost and Vice Chancellor for Academic Affairs.
Mengler received his bachelor's in Philosophy from Carleton College in Minnesota and a master's in Philosophy from the University of Texas at Austin, where he also earned his law degree.
His wife, Mona, a native Texan, has played an active role at St. Mary's, and is very involved in the local community. She serves on the boards of Family Service and the Catholic Community Foundation. Mona has also contributed as a regular volunteer at SNIPSA, SA Youth Literacy and Catholic Charities of San Antonio. In 2017, she received Catholic Charities' Agency Volunteer of the Year Award for her service on behalf of victims of Hurricane Harvey.
The Menglers have a daughter and three sons.
For more than 40 years, the President's Ambassadors have been an integral part of the University's heritage, where students of all academic and cultural backgrounds have graciously volunteered their time and personable attributes toward serving and promoting St. Mary's University, leaving with valuable knowledge and experience to last a life time.