John Santikos
(1927-2014)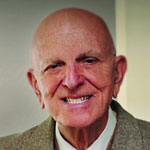 The late John Santikos was a theater and real estate entrepreneur who established South Texas movie theater chain Santikos Theatres in 1958. He earned a marketing degree from St. Mary's in 1949, then worked at his father's movie theater business, which started in Waco in 1911. The rest is history. Santikos died in 2014 at age 87.
Giovanni Fazio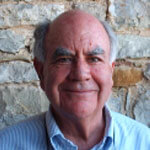 With an award-winning career that spans more than half a century, Giovanni G. Fazio earned both a B.S. in Physics and a B.A. in Chemistry from St. Mary's in 1954. A renowned astrophysicist, Fazio helped pioneer NASA's development of gamma-ray astronomy using balloon-borne and ground-based detectors. He is a senior physicist at the Harvard-Smithsonian Center for Astrophysics.
Bill Greehey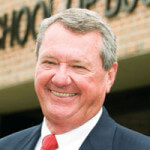 Greehey is the Chairman of NuStar Energy and former Chairman and CEO of Valero Energy. He is also a philanthropist who served on the Board of Trustees of St. Mary's, which named him a Distinguished Alumnus and granted him an honorary doctorate of philosophy. The School of Business bears his name thanks to his University-record $25 million gift, and the arena within the Alumni Athletics & Convocation Center is named after him in honor of his service as campaign chairman.
John Quiñones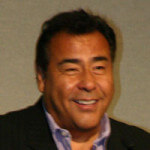 Quiñones is a broadcast journalist and anchor of the ABC News show What Would You Do? Growing up in a family of migrant farmworkers, Quiñones was selected to take part in a program called Upward Bound, which prepares inner-city high school students for college. He attended St. Mary's University, graduated with a bachelor's degree in Speech Communication, and went on to earn a master's degree and start a career in news. He has won seven national Emmy Awards.
Paula Gold-Williams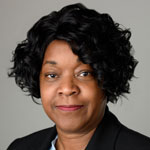 Gold-Williams (B.B.A. '84) became interim CEO of CPS Energy in September 2015. She was an honoree of the San Antonio Women's Chamber of Commerce, served as an Honorary Joint Base San Antonio Commander, and received Best CFO and Finance awards from the San Antonio Business Journal and La Prensa.
Tom Corbett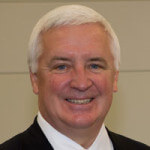 Corbett was governor of Pennsylvania from 2011-2015. The graduate of the St. Mary's University School of Law began his career as an assistant district attorney in Allegheny County, Pennsylvania. He became an assistant U.S. Attorney of the Western District of Pennsylvania, then U.S. Attorney before serving two nonconsecutive terms as Attorney General of Pennsylvania.
Stuart Parker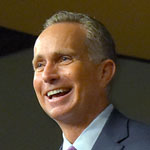 Parker, who earned an MBA in Finance from St. Mary's University in 1995, was CEO of USAA – one of America's leading financial services companies. USAA has served military families since 1922, offering members insurance, banking, investment products and financial advice and planning services. The association owns or manages assets of more than $222 billion.
Michele Lepe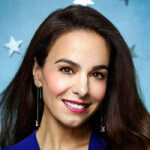 Lepe is the regional Emmy Award-winning host of The Good Night Show on Sprout, a cable channel for preschoolers. She earned a B.B.A. in International Business from St. Mary's.
John Cornyn
Cornyn has served as the senior United States Senator from Texas and Senate Majority Whip. He graduated from the St. Mary's School of Law, Trinity University and the University of Virginia School of Law. He was elected an associate justice of the Texas Supreme Court in 1991. Afterward, he served one term as Attorney General of Texas until winning a seat in the U.S. Senate.
Henry B. Gonzalez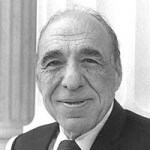 Gonzalez, who received a Juris Doctor from St. Mary's University School of Law, was the first Hispanic congressional representative from Texas. After graduation, he became a probation officer, and he was quickly promoted to the chief office of Bexar County. Gonzalez served on the San Antonio City Council until 1956, when he was elected to the Texas Senate.
Vanessa Martinez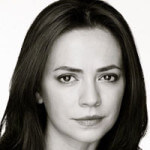 Martinez is an actress best known for her roles in films such as McFarland USA, Casa de los Babys and Warrior. She played Young Pilar in John Sayles' Academy Award-nominated film Lone Star in 1996, and she received an Independent Spirit Award Nomination for Best Supporting Actress for her role in the 1999 film Limbo. She graduated with a B.A. in English and Communication Studies in 2001.
Alma L. Lopez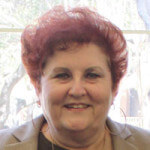 Lopez practiced law for 25 years and was the first Hispanic woman to serve on Texas' Fourth Court of Appeals. She was also the first Hispanic woman to serve as Chief Justice of the State of Texas. She graduated from St. Mary's University with a B.B.A., followed by a J.D. from the School of Law. She is enshrined in the San Antonio Women's Hall of Fame for Public Service and has received the National Association of Women Lawyers President's Award for Excellence.
Bobby Pulido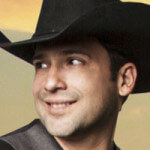 Pulido is a Mexican-American Tejano music performer who attended St. Mary's in the early 1990s. His first platinum album was Desvelado in 1996 on Capitol. He received awards for Album of the Year (for Llegaste A Mi Vida), Male Entertainer, Male Vocalist and Best Video at the 1997 Tejano Music Awards.
Brian Anderson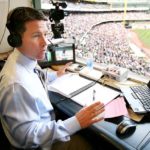 Anderson is a play-by-play announcer for MLB, NFL, NBA, PGA and NCAA sporting events. At St. Mary's he played catcher for the baseball team and graduated Cum Laude with a degree in English Communications. He got his start in broadcasting with the San Antonio Missions for seven years before catching on with Fox Sports Net Wisconsin in 2007 to work Milwaukee Brewers games. He shared a regional Emmy that year with his broadcast team.
Jenna Saucedo-Herrera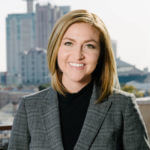 Saucedo-Herrera is President and CEO of the San Antonio Economic Development Foundation. She is the first woman to earn that role, and the youngest, at age 29. Just six years after receiving her B.B.A. from St. Mary's in 2009, she became the youngest vice president in the history of CPS Energy. The San Antonio Business Journal named her one of the 2015 Women's Leadership Award winners.
Tony Sanchez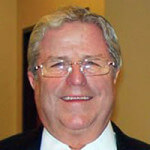 Sanchez is a business executive and politician who runs oil, natural gas and banking operations based in Laredo. He ran for Governor of Texas in 2002, but was defeated by former incumbent Rick Perry. He earned bachelor's and juris doctorate degrees from St. Mary's.
Michael McCaul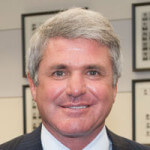 McCaul is the U.S. Representative for Texas's 10th congressional district, as well as the Chairman of the House Committee on Homeland Security. After earning his J.D. from the St. Mary's School of Law, he served as Chief of Counterterrorism and National Security in the U.S. Attorney's office, Western District of Texas. He also was Texas Deputy Attorney General under John Cornyn and a federal prosecutor in the Department of Justice's Public Integrity Section in Washington, D.C.
Nelson Wolff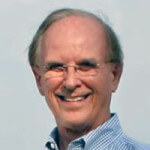 Wolff has served in the Texas House of Representatives, the Texas Senate and the San Antonio City Council. He was San Antonio mayor from 1991-95 and is currently serving as Bexar County Judge – making him the second person in more than a century to have held both offices. He earned B.B.A. and J.D. degrees at St. Mary's.